A traveling troupe of professional actors plans to hit the road this winter-spring carrying energy conservation programming to elementary school students throughout the state.
For the 14th year in a row, The National Theater for Children (NTC) has teamed up with Florida Power and Light Company (FPL) to take the Energy Endgame live show to Florida schools. The show teaches students about energy, its different forms and how it works while also showcasing how families can conserve energy and help the planet.
Student volunteers are incorporated into the live performances, adding fun and spontaneity to the show.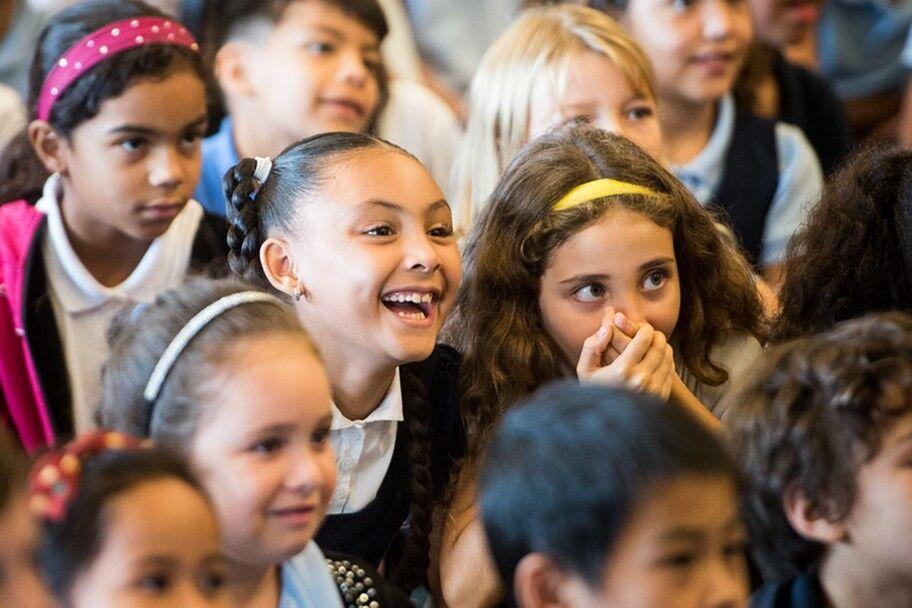 By using humor, storytelling and creativity to deliver important energy conservation and STEM messaging, shows like Energy Endgame appeal to all learning types and increase student retention and engagement.
In addition to the performances, Energy Endgame includes digital games and activities that align with the educational concepts in the show. FPL sponsors every aspect of the program, making the performances and materials a cost-free supplement to lessons in science, literacy and the arts.
Also, this year the materials will feature FPL's comprehensive energy curriculum platform that provides comprehensive content to drive an even deeper understanding of energy concepts through lessons in science, English
language arts and math.
"We understand how critical it is to reach students and interest them in STEM concepts at a young age, which is why we have sponsored live theater performances for the past 14 years in schools across Florida," said Pam Rauch, vice president of external affairs and economic development for FPL.
"Supporting programs like this is part of our company's commitment to making our communities even better places to live, work and raise a family, which includes investing in our students from an early age through their entry into the workplace."
Performances will take place February through April.
For more information on Energy Endgame, visit https://nationaltheatre.
com/program/energy-endgame/. For information on The National Theatre for Children, visit https://ntccorporate.com/.