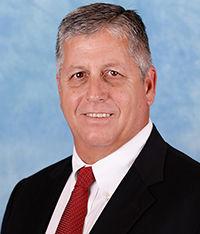 As we prepare to celebrate Christmas and ring in the New Year, I wanted to take time to wish everyone a happy holiday. I hope everyone is able to spend some time with their loved ones and enjoy the holiday season.
For many people, this time of the year is a joyous occasion that calls for celebration with friends and family. It's a time where people get together and give each other gifts while they enjoy one another's company.
As we flip the page to a new year, it's also a great time to reflect on the past 12 months. It's a good time to remember special moments from throughout the year or recognize accomplishments or instances that made an impact on our lives and those of others.
At Homestead-Miami Speedway, we have a lot to look back on each year. We hosted more than 300 events again this year with Ford Championship Weekend once again being our marquee occasion. As rewarding as Ford Championship Weekend and all of our race events this year have been, I found myself noting all of our efforts in the community when looking back at 2019.
Since being founded by Ralph Sanchez in 1995, community involvement has always been an integral part of our Speedway. In fact, as many of you know, the driving force behind constructing the track was to help revitalize the City of Homestead after Hurricane Andrew.
Since opening our doors, the community has always shown us tremendous support and we do our best to give back to them through a variety of ways whether it's at the track or through local outreach. At the track, we rely heavily on local organizations every year when NASCAR comes to town. During the three days of racing, these volunteers lend their help in a number of areas including parking, information centers, catering and concessions, among others.
Without the assistance of these volunteer groups, it wouldn't be possible to put on as good an event as we do every year so I want to thank everyone who gave us their time last month. Between Homestead-Miami Speedway and Americrown, more than $125,000 was donated to these organizations for their time and efforts. Away from the track, we strive to make an impact in the community through several youth initiatives such as Racing to Read and Write Track Poetry. These programs allow us to have an impact on
the community through several youth initiatives such as Racing to Read and Write Track
Poetry. On Monday, a group from our staff visited patients at Homestead Hospital. We teamed up with The NASCAR Foundation to go room to room and deliver Speedy Bears to the hospital's Speediatrics unit. It was a great way to spread holiday cheer and brighten the day of those who were at the Hospital.
On Wednesday, we went to PATCHES
Prescribed Pediatrics Extended Care in Florida City to again visit with their patients. We've been doing this at PATCHES since 2007, and as usual we brought Santa Claus along to deliver more than 60 gifts to those at the facility.
Both of these things are something we've done for several years and it's something I take a lot of pride in.
As difficult as it can be to visit patients in care facilities, it's also one of the most rewarding days of the year. Seeing the kids' faces light up the second Santa walks in the room is quite the sight. It's a marvelous experience to see them all grin ear to ear and I'm happy to see that our track is a part of something special like this.
As a member of the South Florida community, we will continue to make an impact in the community in 2020 just as we did in 2019. The holiday season has given us reason to reflect and think about all we've done this past year and how we can do more moving forward.
I hope as we transition into the New Year that everyone in the community will continue their philanthropic efforts and working together as closely as they have in the past. It's been an honor to be a part of and serve Homestead, and as the Speedway gets ready to celebrate its 25th anniversary, we look
forward to many more years of working together with all of you.
UPCOMING EVENTS AT HOMESTEAD-MIAMI SPEEDWAY
Dec. 21 Miami Exotic Auto Racing
Dec. 22 Perf. Driving Group
Jan. 4-5 Sports Car Club of America (SCCA)
Jan. 10 Fast Lane Friday
Jan. 10-11 NASCAR Racing Experience
Jan. 12 Florida Track Days
Jan. 17-18 24-Hour Ultra Skate
Jan. 24 Fast Lane Friday
2020 HOMESTEAD-MIAMI SPEEDWAY NASCAR DATES
Mar. 20         NASCAR Gander RV & Outdoors Truck Series Race
Mar. 21         NASCAR Xfinity Series Race
Mar. 22         Dixie Vodka 400 NASCAR Cup Series Race