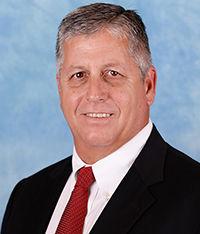 Last weekend was supposed to be the start of a special weekend for all of us – the Dixie Vodka 400 NASCAR weekend at Homestead-Miami Speedway. It was slated to be a time where all of you could enjoy three days of thrilling racing, all of the amenities that our staff has worked so diligently to provide, and to commemorate the 25th anniversary of our beloved facility. We had a lot of fun things in store.
However, due to the ongoing situation with the coronavirus, our Speedway, along with many, others postponed their races, as the health and safety of our fans and competitors is of the utmost importance. We are working with NASCAR to find a time later this year when we can host our Dixie Vodka 400 race weekend.
While NASCAR works hard to get the season resumed once things return to a state of normalcy, the drivers have found a way to give fans some racing to watch through iRacing.
For those of you who aren't familiar with the platform, iRacing is a racing simulation game that allows people to drive many different types of cars on a number of real racetracks throughout the world.
While you may think iRacing is just a video game, it's actually the most realistic sports simulation that exists. Most drivers use iRacing as a way to practice when they're not at the track, and there are even instances of drivers beginning their racing career via iRacing.
Take William Byron, for example, who didn't get behind the wheel of a real racecar until he was 15, a relatively late age for a NASCAR driver. Prior to that, he was on iRacing for several years and was one of the top ranked players in the world. Byron quickly ascended through the NASCAR ranks, winning an Xfinity Series title on the way to taking over the Hendrick Motorsports No. 24 Chevrolet Camaro.
So with the NASCAR season on pause, Byron and many other drivers have turned to iRacing as the sport hosted the first ever eNASCAR Pro Invitational Series race. The race took place at the virtual Homestead-Miami Speedway and featured drivers from all three of NASCAR's national series as well as retired drivers Dale Earnhardt Jr. and Bobby Labonte. 
Some of NASCAR's biggest stars competed in the inaugural Dixie Vodka 150 as the race took the green flag and aired on Fox Sports 1. It was really neat to see this event being televised nationally. If you were just flipping through the channels, you may not have noticed it was a virtual race at first glimpse.
The broadcast treated it just like a real race, including everything from a national anthem by country star Dylan Scott to in-race driver interviews. They even went as far to mention race trends as broadcasters Jeff Gordon and Mike Joy tried to predict if there would be a last lap caution.
On the track, we saw plenty of action as some drivers took a few laps to get adjusted to iRacing. Seven-time NASCAR Cup Series champion Jimmie Johnson was among those making his iRacing debut.  And what a debut it was. Johnson collected half the field when he slowed down after thinking a caution flag was thrown. Luckily for everyone who ran into Johnson, the series' rules allow them to reset the damage on their cars two times during the race.
Amidst all the wrecks, there ended up being some really good racing down the stretch as Denny Hamlin and Dale Earnhardt Jr. battled side by side for the final few laps trading the lead as well as a little bit of paint. Hamlin passed him for good coming off Turn Four on the last lap, taking the checkered flag in one of the closest finishes in Homestead-Miami Speedway history, virtual or not.
And although it was a virtual race, Hamlin said he received just as many congratulations texts as he would during a real race and had more media interviews than any race he's ever won aside from the DAYTONA 500.
It was really neat to hear those sentiments from Hamlin and see that the eNASCAR Pro Invitational Series was the number one trending topic on Twitter. With everything going on in today's world it was nice to see the drivers come together and put on a good show for the fans.
I never thought I'd see a simulation race or video game have this big of an impact, but it was really cool to see it happen at our own virtual track.
As we continue to work to resume the NASCAR season, I will have my eye on the eNASCAR Pro Invitational Series as it heads to Texas Motor Speedway this weekend. For anyone who didn't tune in last week, I strongly encourage you to give it a try this Sunday. You may be surprised with just how enjoyable it really is.