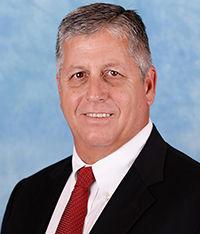 Last week, I used this space to give a nod to Jimmie Johnson and the success he has experienced at Homestead-Miami Speedway during his decorated career. While we continue our 25th anniversary celebration, I'd be remiss if I didn't take time to share my memories of another driver who had a great impact on the Speedway.
Since his first race at Homestead-Miami Speedway, Tony Stewart immediately had a knack for getting around the South Florida track. He won our very first NASCAR Cup Series race here in 1999, and again in 2000.
His first win here was special since it was the debut of our Speedway on NASCAR's highest level. While we had hosted the NASCAR Xfinity Series and NASCAR Gander RV and Outdoors Truck Series since 1995, this was our first time seeing NASCAR's biggest stars in Homestead.
Stewart was just a rookie in 1999, but he was having an unbelievable season. He had already scored two wins before coming to Homestead-Miami Speedway, and was consistently running in the top-5 and top-10 for Joe Gibbs Racing even though he didn't have much experience in NASCAR's lower series.
Stewart had a background in dirt racing and IndyCar, but adapted quickly to stock cars. Perhaps his prior experience to NASCAR is why he found so much success here in South Florida in the first two races.
If you recall, when Ralph Sanchez founded our Speedway, he modeled it after Indianapolis Motor Speedway. Our track was flat back then and had more of a rectangular layout than a true oval, and so it fit Stewart's style. As a result, he was quick to learn the fastest way around Homestead.
His success didn't stop after winning back-to-back races in 1999-2000, or after our massive rebanking project in 2003 that transformed the track from being flat to have 18-20 degree variable banking in the turns.
Throughout his whole career he was always a factor when NASCAR came to Homestead-Miami Speedway. He is tied with Greg Biffle for the track record with three Cup Series wins. He also captured three championships at our facility, trailing only Jimmie Johnson who has won all seven of his titles here in Homestead.
Just like Stewart won the first Cup series race at our Speedway, he also won the championship in our first year being the final race of the season in 2002. It was the first title of his career as he would go on to also win in 2005 and 2011.
His 2011 championship is one of the greatest moments in our Speedway and one that most NASCAR fans will never forget for a few reasons. The first being that it was the first title for Stewart-Haas Racing, a team that Stewart joined after leaving Joe Gibbs Racing. During the move, he came to an agreement with Gene Haas that would give Stewart half ownership of what was originally Haas CNC Racing.
It was really a remarkable feat for Stewart to operate as a driver-owner. While that was fairly common in NASCAR's early days, it's not something that we've really seen in the modern era. As the sport boomed in the 1990's and 2000's, the business side of racing – whether it be sponsorship, personnel decisions, etc. – became so big that I didn't think we'd ever see another driver-owner capable of attaining the success Stewart did.
Of course, Stewart still had to get it done on the track to capture his 2011 championship.
Stewart struggled by his standards early in 2011, barely making it into the playoffs, but down the stretch he put together one of the most incredible stretches I had ever seen in racing.
He won four of the first nine playoff races that season before coming to Homestead in 2011, going from the bottom of the standings to second place heading into the last race of the year, trailing Carl Edwards. Stewart battled all race to overcome poor qualifying and having to pit early for damage, which left him in 40th place.
Stewart charged back through the field and eventually took the lead for good with about 40 laps to go. He won the race while Edwards came in second, leaving the two drivers tied in points for the championship. Having won five of the final ten races, Stewart won the title on a tiebreaker and became the first driver-owner to hoist the championship trophy since Alan Kulwicki in 1992.
Of course, we got to relive all of these aforementioned moments in 2016 when Stewart participated in the final Cup series race of his career here at Homestead-Miami Speedway. I'll never forget his parade lap as we got to salute one of the greatest drivers of all time for a marvelous career. It's not often that you get to see career-defining moments for a future Hall of Famer. I'm thankful that Homestead got to be the site of some of these special races for Stewart, and that our community got to witness something special.