The South Dade Buccaneers are hoping the experience they gained last year will translate into a successful season in 2021.
The Bucs, who went 4-1 with a loss to Monarch in the first round of the Tri-County playoffs last year, open up on Friday at 7:30 p.m. at Doral Academy.
"We're in a good place," head coach Nate Hudson said. "I like the attitude. Guys are coming out there and putting in work from the beginning
of June up until now. They've done everything that's been asked. We are a work in progress, but where we are at right now I'm pretty pleased."
Hudson, who enters his 10th season as head coach with seven playoff appearances and a state title in 2013 to his credit, will be counting on the returners to lead the way.
"We have the advantage of being able to create an identity," Hudson said. "Last year we tried to figure it out and part of the development is the guys understand their roles a little more clear. Now we can add a little more to the scheme. We know what they can do."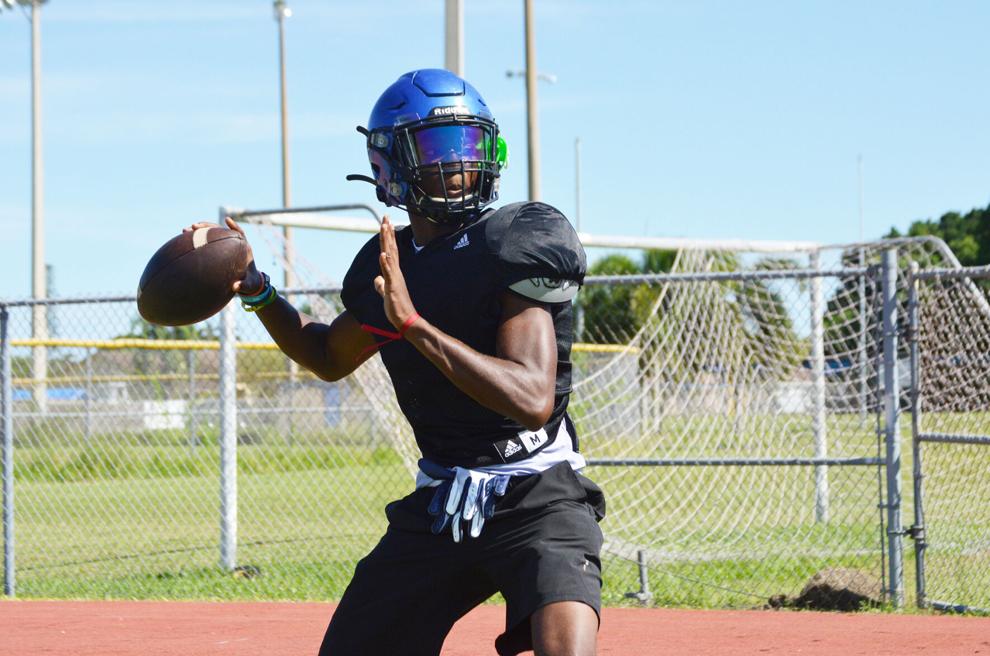 The offense returns four key playmakers in senior quarterback Yavis Ferrell, junior running back Jaden Miller, junior wide receiver Jabari Lewis and senior wide receiver Michael Griffin, but keep an eye on sophomore running back Demetrius Williams and freshman quarterback X'zayvion Clayton, who have both impressed in the offseason.
"I feel good about that group because last year was going through the growing pains," Hudson said. "They know with what they did last year, they're able to elevate and make the offense better."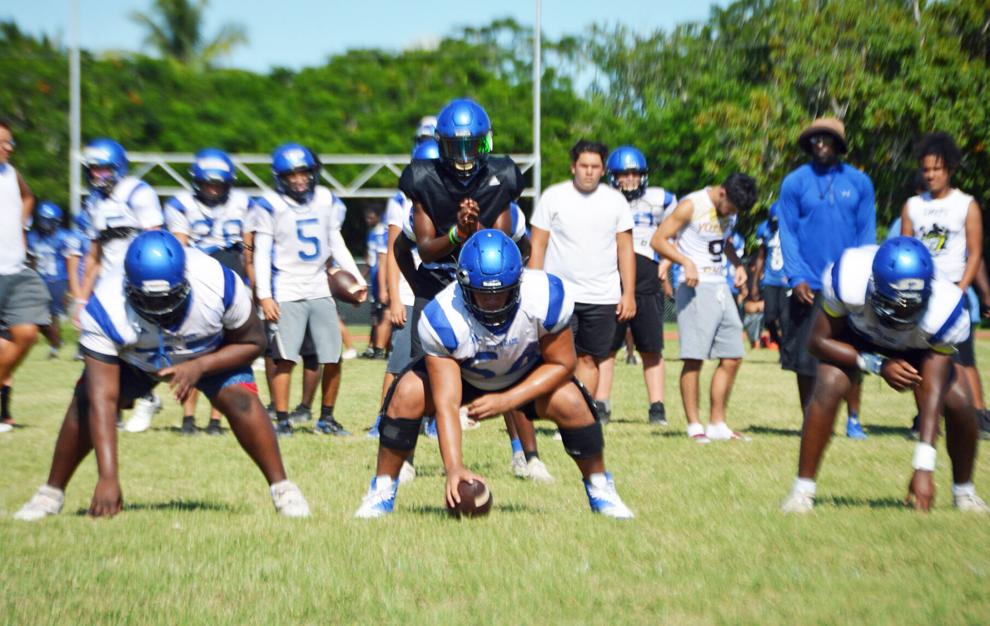 Senior Chris Gomez anchors the offensive line and is a versatile player who can slide into different spots. Senior Jaden Salgado and junior Christian Nieves also return.
"Chris Gomez is that leader who is a coach's dream," Hudson said. "He does everything very disciplined and holds the guys accountable. He's more of the voice of the team."
The Buccaneers defense returns seniors Markey Mallary, Elvis Bridgeman and Amaron Williams, but will be looking to replace sophomore linebacker
Sawyer Bartelt, a starter last year who will be out for the season with a torn ACL. Sophomore Raul Cepeda and Bridgeman will be looking to fill in at linebacker with Bartelt out.
"We've got playmakers all over the field," Bridgeman said. "I'm excited to play with them again this year. I know for sure we will be better at getting takeaways. We didn't have the chemistry last year, but this year I think we will."
A year removed from being in the South Florida-based Tri-County playoffs due to the pandemic, the Bucs return to FHSAA classification in Class 8A,
Region 4 in District 16 along with Coral Reef, Columbus, Palmetto and Southwest.
"I am excited," Hudson said. "One thing I've learned from going through the pandemic is there are certain things you take for granted. Once it is taken away, you miss that and that's being around these guys, being in the locker room, the weight room and being able to stay in touch. I've learned with
communication is to get to know them a little bit more, not that I haven't, but just becoming mentally, emotionally and physically together."
South Dade At A Glance
Coach - Nate Hudson, 10th year (75-23)
Last year's record – 4-1 overall
Top returners – Markey Mallary, sr.;
Elvis Bridgeman, sr.; Jabari Lewis, jr.;
Chris Gomez, sr.; Yavis Ferrell, sr.; Jaden Miller, jr.; Michael Griffin, sr.; Amaron Williams, sr.
Top newcomers – Demetrius Williams, so.;
Jerel Jordan, so.; X'zayvion Clayton, fr.
2021 Schedule
Aug. 27 at Doral Academy
Sept. 3 vs. Homestead (Harris)
Sept. 10 vs. American (Harris)
Sept. 17 vs. Columbus (Harris)
Oct. 1 vs. Coral Reef (Harris)
Oct. 7 vs. Palmetto (Tropical)
Oct. 15 vs. Southwest (Harris)
Oct. 23 vs. North Miami Beach (Traz)
Nov. 5 at Southridge