The South Dade High School wresting team won its 9th straight state championship and 21st in the school's history.
The Florida Wrestling Championship took place early in March in Kissimmee, Florida.
South Dade Senior High School was co-champion with Southwest Miami Senior High School in Region 4 3A. This is considered one of the most competitive regions for wrestling in Florida.
Southwest was leading the first two days of the state competition by 13.5 points, but South Dade came back to win the tournament by 13.5 points on the last day.
The victory came down to the last two matches, according to Coach Balmeceda.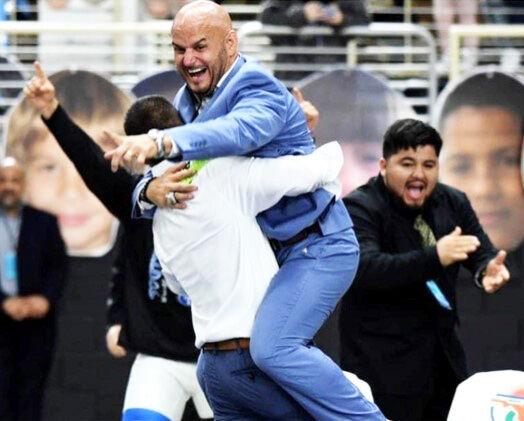 The team had two individual state championships. Ansel Cervantes won the 195 pound weight category and Sawyer Bartelt won th e 220 pound weight category. It was Bartelt's second state championship. Over two years, he had 66 wins and no losses.
"We had ten state qualifiers," said Coach Victor Balmeceda. "All ten made the podium and placed at state in the top eight. We four third place finishers
including E.J. Solis at 132 pounds, Gavin Balmeceda at 145 pounds, Alex Couto at 152 pounds, Cordell White at 160 pounds."
In fourth place, Louis Acevedo, 113 pounds.
In fifth place, Misha Arbos, 138 pounds.
In seventh place, Chris Sanchez, 182 pounds.
In eight place, Joshua Aviles, 126 pounds.
Coach Balmeceda is proud of this team. "It was a come from behind victory. We were losing and things looked grim. On the third day of competition the athletes came together. As an individual everyone wants to win the title. When some of our athletes lost individual matches, they had to bounce back and fight for the team. I am proud and ecstatic about this win," said Balmeceda. "We have a long-standing tradition of winning and the athletes buy into our program," he said.