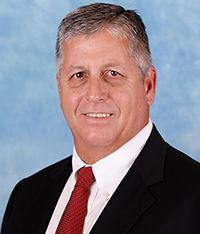 As we continue to navigate through these irregular times with COVID-19 drastically changing much of our day-to-day routine, NASCAR is taking a step towards normalcy as they recently announced plans to resume the 2020 season.
The season will pick back up on May 17 at Darlington Raceway. Fans will be treated to plenty of action on television as all three of NASCAR's national series – the NASCAR Cup Series, the NASCAR Xfinity Series and the NASCAR Gander RV & Outdoors Truck Series – will combine for seven races over the course of 11 days.
For now, this new schedule will see races run at Darlington Raceway and Charlotte Motor Speedway. As our nation continues to progress, NASCAR will monitor the situation to decide the best way to schedule the rest of the season.
After a two month break in the season which had completed just four Cup races, I am beyond excited to see cars back on the track. The 2020 season began with some thrilling action, and I am sure that will continue as we move forward.
One of the highlights of the next few races will of course be the Coca-Cola 600 – one of NASCAR's crown jewels. The Coca-Cola 600 is run on Memorial Day Weekend every year, and that tradition will remain unchanged as the Cup series goes to Charlotte Motor Speedway on May 24.
As eager as I am – and I'm sure all of you are as well – for racing to return, some things will look a bit different when the season resumes, however. This starts with the fact that these races will be held without fans.
The health and safety of our fans is one of the most important things to our sport. NASCAR is doing everything in its power to comply with local and state authorities as it returns to the racetrack, and doesn't want to put anyone's health in jeopardy.
All of the races will be televised nationally, either on FOX or FS1, allowing fans to still tune in. Eventually, as things continue to progress and society returns to normalcy, we are hopeful there will be a time when fans will be able to attend races.
The health and safety of our competitors and employees is also being considered during this time, as NASCAR has developed some guidelines to help ensure everyone's well-being.
First and foremost, the upcoming races are within driving distances of the race team's shops, allowing them to avoid getting on airplanes and staying in hotels. NASCAR will also race only one series each day and take advantage of the full garage space so that teams can be more spread out than usual and avoid coming into contact with each other.
To put that into perspective, think back to the races you have attended here at Homestead-Miami Speedway over the years. You probably noticed that every garage stall was occupied and that the haulers were parked so closely together you couldn't walk between them. That won't be the case as when we resume, as you'll see everything a bit more spacious.
There will also be some changes on the track as well. With the exception of the Coca-Cola 600, these races won't feature practices and qualifying, but rather the teams will show up to the track and race. This means that aside from in-race adjustments, the set-up the teams bring to the track is what they have for the race.
I think this change will lead to some very competitive racing. With all the practices we see in a normal race weekend, it's common for one team to find some more speed than others and dominate early portions of the race.
In this format, teams will have to make quicker adjustments on the fly and drivers' true talents will show, as they may have to overcome driving a car that isn't as finely tuned as they are used to. If we see some really great racing, I wonder if NASCAR would consider making this change more permanent moving forward. It will definitely be something to keep an eye on and see how it plays out.
While we only have the seven races scheduled right now, I can't wait to see how they unfold. When the time is right, NASCAR will continue to announce more races on the schedule for all three national series. Until then, get ready to tune in to the upcoming races as NASCAR waves the green flag on the
season next weekend at Darlington.
Upcoming NASCAR Schedule
Sunday, May 17, 3:30 p.m., NCS, Darlington Raceway, FOX
Tuesday, May 19, 8:00 p.m., NXS, Darlington Raceway, FS1
Wednesday, May 20, 7:30 p.m., NCS, Darlington Raceway, FS1
Sunday, May 24, 6:00 p.m., NCS, Charlotte Motor Speedway, FOX
Monday May 25, 7:30 p.m., NXS, Charlotte Motor Speedway, FS1
Tuesday, May 26, 8:00 p.m., NGROTS, Charlotte Motor Speedway, FS1
Wednesday May 27, 8:00 p.m., NCS, Charlotte Motor Speedway, FS1