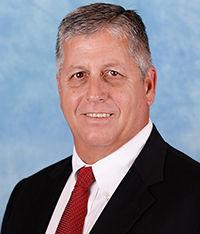 This past weekend at Charlotte Motor Speedway Road Course, the NASCAR season passed another landmark on the schedule, bringing us one race closer to Ford Championship Weekend, November 15-17 here at Homestead-Miami Speedway.
The Monster Energy NASCAR Cup Series (MENCS) race at the Roval was the final race of the playoff's Round of 16. The first round gave us a taste of everything there is to love about NASCAR's playoff format.
During the playoffs, each round consists of three races. After each round, four drivers are eliminated from championship contention. With drivers being eliminated in waves of four at the conclusion of each round, the playoffs constantly provide a thrilling atmosphere for fans, particularly during cutoff races.
That kind of action is exactly what we saw Sunday in Charlotte. Heading into the race, there were plenty of close points battles to watch, as well as drivers who faced a must-win scenario to keep their title hopes alive. This created a sense of urgency throughout the field, giving fans plenty of drama and fierce racing to watch.
And for some drivers, it came down to the final laps to find out if they advanced. The four drivers who were eliminated from championship contention were Aric Almirola, Kurt Busch, Erik Jones and Ryan Newman.
Alex Bowman, meanwhile, was the final driver to advance to the Round of 12. Bowman nearly saw his playoff dreams fade earlier in the race when he clashed with Bubba Wallace. The two drivers exchanged words after the race and you could see the level of frustration from both parties.
While it's common to see on-track incidents spill over onto pit road after the race, Bowman has to be careful that it doesn't affect his driving on the track. Charlotte marked the second week in a row that he made contact with non-playoff drivers. With only three races in each round, Bowman can't afford to get into incidents as one bad race can be the difference between vying for a championship or being eliminated.
As we commence the Round of 12 this weekend at Dover, no drivers will be eliminated after the checkered flag waves, but that doesn't mean the intensity level won't be as high as ever on the track. Thanks to NASCAR's playoff format, if a driver wins this week they can lock themselves into the Round of 8 and not have to worry as much about how the next two races play out.
In addition to clinching a spot in the next round of the playoffs, a win also earns a driver five extra playoff points. Although five points may not seem like a lot, these points transfer into the standings of the following round with the exception of the Championship 4 here at Homestead-Miami Speedway. These playoff points give drivers with a win a vast advantage over drivers who haven't won a race this year.
And finally, the playoff format guarantees that a champion won't be
determined until each of NASCAR's three national series visit us at Homestead-Miami Speedway. As the host of Ford Championship Weekend, the entire
season builds up to what transpires November 15-17 right here in South Florida. Everything the drivers have worked for all season come down to our races, where NASCAR's champions will be crowned.
So as intense as the Round of 16 was, it was only a taste of the electrifying action of championship racing that will be here before you know it. With only six races left before the Monster Energy Series Championship 4 are determined, I can't wait for Ford Championship Weekend to be upon us. I hope to see you all there as we again showcase our track during NASCAR's biggest weekend.
NASCAR ACTION THIS WEEKEND
Sunday, October 6 at 2:30 PM (ET)
Monster Energy NASCAR Cup Series Drydene 400 at Dover International Speedway
Tune In: NBCSN and SiriusXM NASCAR Radio Channel 90
Saturday, October 5 at 3:00 PM (ET)
NASCAR Xfinity Series Use Your Melon Drive Sober 200 at Dover International Speedway
Tune In: NBCSN and SiriusXM NASCAR Radio Channel 90
The NASCAR Gander Outdoors Truck Series is off this weekend and will return to action Saturday, October 12 at Talladega Superspeedway.
UPCOMING EVENTS AT HOMESTEAD-MIAMI SPEEDWAY
Oct. 4 Fast Lane Friday
Oct. 12-13 Porsche and BMW Owners Club
Oct. 19-20 Formula & Automobile Racing Association (FARA)
Oct. 26-27 Rusty Wallace Racing Experience
Nov. 1-3 NASCAR Racing Experience
2019 HOMESTEAD-MIAMI SPEEDWAY NASCAR DATES
Nov. 15
Ford EcoBoost 200 NASCAR Gander Outdoors Truck Series Championship Race
Nov. 16
Ford EcoBoost 300 NASCAR Xfinity Series Championship Race
Nov. 17
Ford EcoBoost 400 Monster Energy NASCAR Series Championship Race
2020 HOMESTEAD-MIAMI SPEEDWAY NASCAR DATES
Mar. 20
NASCAR Gander Outdoors Truck Series Race
Mar. 21
NASCAR Xfinity Series Race
Mar. 22
NASCAR Cup Series Race