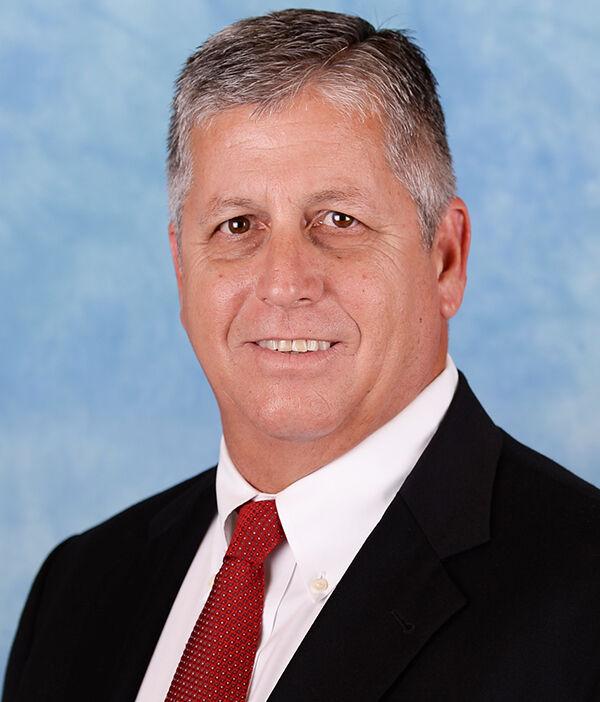 As we wind down the celebration of Hispanic Heritage Month, it's hard not to do that without recognizing everything that our founder Ralph Sanchez did for South Florida, especially Homestead-Miami Speedway as we are in the midst of our 25th anniversary. It also is an opportunity to reflect on what he meant to me and my career.
Ralph Sanchez turned a tumultuous childhood into a career that not just made him one of the more astute entrepreneurs in Miami, but also one of the most philanthropic and kind-hearted businessmen around. He knew what he didn't have as a child, and made sure that others had what they needed.
Having been born in Cuba in 1948, he moved to Miami as a child as part of Operation Pedro Pan. He lived with an aunt and uncle until the couple moved to Nicaragua, at which time he lived in a Catholic orphanage until he turned 18. Sanchez's parents, brother and grandmother joined him here in Miami via freedom flights in 1966 and 1967.
He didn't have much growing up, so he realized the value of an education and what it could do for him as far as getting ahead. As a result he earned a degree in accounting from Florida Atlantic University in Boca Raton. This allowed him to carve his own path to success. While Ralph succeeded in school, he was also very "street smart," a trait which probably helped him more than anything.
He began his professional career as a real estate salesman and land developer, and was extremely successful doing both. He became most well-known in South Florida circles, though, as a motorsports promoter. He founded the Grand Prix of Miami in 1983, which put on numerous races through the streets of downtown, before eventually luring the CART IndyCar Series to Tamiami Park in 1985.
Ralph was fine-tuned in the art of persuasion. To add a special twist to the 1984 Grand Prix, he coaxed two-time F1 champion Emerson Fittipaldi, who had been retired for three years, to drive for him in the race, piloting the Spirit of Miami. Fittipaldi won the pole but was forced out of the race with transmission issues. More importantly, it led Fittipaldi to become a regular in the CART IndyCar circuit, where he went on to capture a pair of Indianapolis 500 championships (1989, 1993).
Ralph was a promoter in the true sense. He was the perfect pitch man for a sport that was on the upswing in a very diverse community that was growing astronomically. The international flavor was important in the sport's growth here in Miami, and Ralph knew exactly how to harness that, both with drivers and fans.
He was someone who cared deeply about everyone that his race touched, and spared very few expenses when it came to putting on a first-class event. He wanted everyone to know that racing in Miami was as much of an experience and an event as it was a race. This is the basic tenet of NASCAR, and Ralph shared this same approach.
Besides putting on great racing and attracting some of the best drivers in the world, Ralph was a visionary who wanted to do what was best for a community – both in good times and bad. For a long time he had a vision for a track in South Florida and first identified North Miami as that area. That did not work out.
Then, in the aftermath of Hurricane Andrew in 1992, he saw an opportunity to not just build the facility of his dreams, but at the same time help a city that was devastated by a catastrophic force of nature to get back on its feet. Much of what you see today in Homestead can be attributed to Ralph's fortitude and ingenuity in creating a true public-private partnership.
With Ralph as my boss starting in 1985 through the time he sold the track in 1998, I learned a great deal about motorsports. More importantly, I acquired much of the knowledge he had about promoting the sport and what it took to do it successfully.
I like to think he and I had a lot in common. Like him, my parents came to the United States from Cuba. In reality, though, every other trait that I share with him is because of the opportunity I had to work under him, learn from him and then go on and emulate him.
And as we continue to celebrate Hispanic Heritage Month, I want to honor everything he did for me, this track and the City of Homestead.
SECOND CUT OFF RACE: Two of the most unpredictable types of tracks on the circuit are superspeedways and road courses. And when you have those two in consecutive weeks – and during the course of the playoffs no less – that is pretty special. That is the exact scenario we stare in the face this week as the Cup Series goes to the Roval at Charlotte for the cutoff race which will pare the playoff field from 12 drivers to eight. If the race is half as good as the one we witnessed last week at Talladega, you might want to buckle your seat belts and prepare for a wild ride Sunday afternoon (2:30 pm, NBC). It took three overtimes to decide last week's event, and it was well worth wait. Denny Hamlin, winner of the Dixie Vodka 400 in June at Homestead-Miami Speedway, survived the battle of attrition. While The Roval will likely not provide us with as many wrecks, it will offer tremendous competition as four more drivers will be eliminated from championship contention.
This Week's Schedule – Charlotte Motor Speedway   
Saturday, Oct. 10 - NASCAR Xfinity Series Drive for the Cure 250 presented by 3:30 pm (NBC)*Blue Cross Blue Shield of North Carolina
Sunday, Oct. 11 - NASCAR Cup Series Bank of America Roval 400 2:30 pm (NBC)*
*Denotes Playoff race
All races will air on Sirius XM NASCAR Channel 90