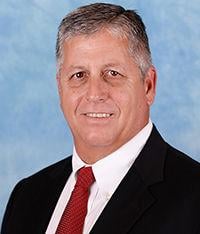 Twenty-five years ago – November 4, 1995 to be exact – Homestead-Miami opened its doors, signaling hope amongst a tragic force of nature – Hurricane Andrew – that reared its ugly head on Homestead. The grand opening ceremonies comprised much pomp and circumstance, complete with a hauler parade and ribbon cutting ceremonies to properly christen South Florida's sparkling new venue, making Homestead synonymous with professional auto racing of all types, especially NASCAR, for many years to come.
In another month we will be an indicator of optimism once again. This time it will be, not just for South Florida, but the entire state. It will also come with a lot less fanfare than our grand opening festivities of 1995. It's importance, however, will be of the same magnitude.
Last week, it was announced that our 2020 NASCAR race weekend, originally slated to be run March 20-22, has now been rescheduled for June 13-14. Over the course of the two days, we will host four races, highlighted by the NASCAR Cup Series Dixie Vodka 400 on Sunday, June 14. A pair of NASCAR Xfinity Series races and a NASCAR Gander RV & Outdoors Truck Series race will take place during the course of the weekend as well.
As an industry, we are intent on running every points race so that our sport can remain as strong as ever. As a result, and in accordance with the CDC and public health guidelines, NASCAR's current schedule of events will now be held without fans in attendance, including the June weekend at Homestead-Miami Speedway.  Including the two NASCAR Cup Series (NCS) races and one NASCAR Xfinity Series race held at Darlington since last Sunday, there now have been 20 NASCAR events – 19 across the three national series (NCS, NXS, NGROTS/Trucks) – scheduled to be run without fans through the weekend of June 20-21.
The past few months have run the gamut of emotions for all of us, and we certainly understand what everyone is experiencing during these challenging times. If you go back to March – about nine days before our race weekend – it was first announced that we would run races on our scheduled date (March 20-22) but without fans. A day later it was postponed, presumably to a later time when fans and others would be welcome. Unfortunately that's not the case, despite the fact that we will host four NASCAR races in the same weekend for the first time in our track's history.
With this comes a certain responsibility for both NASCAR as an industry as it relates to the sports world, and Homestead-Miami Speedway from a local perspective. Being the first sport back, many others are watching us intently on how to go about this process, one which has taken a tremendous amount of planning to ensure the safety of everyone coming into the facility – a number which has been drastically reduced in order to maximize the efficiency of this return to racing. That's why when watching the races on television, besides not seeing any fans in the stands, you will notice considerably less team people in the infield.
In fact, each team in the Cup Series has been limited to 16 people.
As South Floridians, we have all had to learn how to be flexible and resilient. This comes with having been faced with our share of natural disasters. Making the most of difficult circumstances is often times the only way you can make it out of a tough predicament, and having a mindset which focuses on the positives of a situation. That's exactly what we are doing here at the track and I know you are doing at home.
The Homestead community and all of South Florida should take a great deal of pride that NASCAR has scheduled four races here in a matter of two days. Not only does it show how much the teams love racing here due to the competitiveness of our track, but it also speaks volumes as to our ability to host events held under unusual conditions. It's the reason we hosted the championship races here for 18 straight years. Now, we will be the first race back on the schedule which will involve air travel and hotel stays for the race teams as well as NASCAR personnel. While it will not be the tens of thousands of fans flocking here as what we are ordinarily accustomed, I know that we as a track and South Florida as a community are up to the task.
Similar to any event that we would host, it requires a tremendous amount of teamwork on the part of everyone involved. This is especially true given the unique set of circumstances under which this race weekend will take place. And when I say this I certainly mean the local community as well, as every resident has played a huge role in all that we have been able to achieve since we opened in 1995.
As we commemorate the 25th anniversary of Homestead-Miami Speedway, it's hard not to think that our venue is emblematic of a community coming together and conquering a catastrophic force of nature – Hurricane Andrew. Similar to that devastating event more than 25 years ago, we will get through this as well, and be stronger as a result. Now, we look forward to playing an integral role in the return of professional sports to South Florida.
Upcoming NASCAR Schedule
Sunday, May 24 6:00 p.m., NCS Charlotte Motor Speedway, FOX
Monday May 25, 7:30 p.m., NXS Charlotte Motor Speedway, FS1
Tuesday, May 26 8:00 p.m., NGROTS Charlotte Motor Speedway, FS1
Wednesday May 27 8:00 p.m., NCS Charlotte Motor Speedway, FS1
*All races will air on Sirius XM NASCAR Channel 90