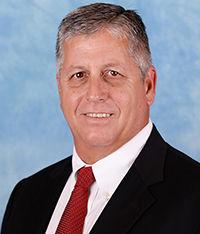 In every sport, there a number of accolades, milestones and accomplishments that define the career of a player, coach or owner. In football, many people look at Super Bowl wins as the ultimate measure of success. Take Andy Reid for example, who many people consider one of the best coaches in football, but has a chance to cement his legacy as one of the best ever if he can win Super Bowl LIV here in Miami this weekend.
When it comes to NASCAR, there are a number of key races and achievements that people always look at when discussing the greatest drivers of all time – the DAYTONA 500, Coca-Cola 600, NASCAR Cup Series championships and so on.
Regardless of the sport, perhaps the highest award that can be bestowed upon an athlete, coach or owner is to be enshrined in their respective sport's Hall of Fame. Whether it's the MLB, NBA, NFL or even NASCAR, being elected into the Hall of Fame marks the pinnacle of someone's career and catapults them to the upper echelon of their sport forever.
This week, NASCAR has celebrated the career of five of the sport's most important figures as they get inducted into the NASCAR Hall of Fame tonight. As the sport comes together in Charlotte, these five individuals – Buddy Baker, Joe Gibbs, Bobby Labonte, Tony Stewart and Waddell Wilson – are being acknowledged for the impact they've had on NASCAR, something they each did in very different ways.
When looking at this class in particular, it's really neat to think of how their careers unfolded here in our market. For Gibbs, Labonte, Stewart and Wilson, Homestead-Miami Speedway and South Florida were the site of some memorable moments.
As an owner, Gibbs has had a ton of success at Homestead-Miami Speedway. Over the years, his drivers have combined to win seven-of-21 Cup series races here. On top winning a third of the races on our 1.5-mile oval, Gibbs has also seen Stewart and Kyle Busch each capture two Cup series championships at our track.
It's really cool to see the success of someone like Gibbs at our track. Already a member on the Pro Football Hall of Fame, he now joins the NASCAR Hall of Fame. He is one of the greatest leaders and winningest figures in both sports, and for our track to have great significance in his most recent accomplishment is really special.
Both drivers entering the Hall of Fame tonight – Stewart and Labonte – 
spent part of their careers racing for Gibbs, and each won at least one race at Homestead-Miami Speedway while driving for "Coach." In fact, Labonte's final Cup series win came right here. While he may not have known it would be his last Cup series win at the time, I'm sure he looks back at it as a moment he'll
cherish forever.
For Stewart, it's impossible to think of all that he has accomplished in his career without thinking about Homestead-Miami Speedway. He won the first two Cup series races that we hosted, three Cup championships as a driver and two as an owner.
His 2011 run was probably the moment that sticks out the most to me for Stewart. He ended the season in a tie with Carl Edwards, after winning five of the ten playoff races that year. Thanks to winning the Ford 400 here, Stewart was awarded the championship on a tiebreaker, and in the process, became the first driver/owner to win the title since Alan Kulwicki in 1992.
While our track played a crucial role in the careers of Gibbs, Labonte and Stewart, South Florida as a whole helped shape Waddell Wilson. While Wilson may not be as much of a household name as Stewart or Gibbs, he is one of the best crew chiefs and engine builders auto racing has ever seen, having worked with the likes of Bobby Allison, Mario Andretti, AJ Foyt, Junior Johnson and Cale Yarborough.
But before Wilson got started in NASCAR, he was living in Miami
working for Cummins Diesel and racing at the Hialeah, Palmetto and Hollywood short tracks. It was here in South Florida where Wilson found his knack for building engines, having once said that he won a few races in Florida, but that it didn't take long before he figured building engines was his niche.
Seeing how South Florida affected the careers of these new Hall of Fame inductees is really neat, especially since it coincides with the 25th anniversary of Homestead-Miami Speedway. While 25 years is relatively short compared to many other tracks on the circuit, there is a ton of history and significance surrounding our track and I can't wait to see what else will unfold here in the future.
UPCOMING EVENTS AT HOMESTEAD-MIAMI SPEEDWAY
Feb. 1 - Miami Exotic Auto Racing
Feb. 7 - Fast Lane Friday
Feb. 8-9 - Championship Cup Series (CCS)
Feb. 15-16 - Formula and Automobile Racing Association (FARA)
Feb. 17 - Rusty Wallace Racing Experience
Feb. 21 - Fast Lane Friday
Feb. 22-23 - Chin Motorsports Club
Feb. 29 - Performance Driving Group
2020 HOMESTEAD-MIAMI SPEEDWAY NASCAR DATES
Mar. 20
NASCAR Gander RV & Outdoors Truck Series Race
Mar. 21
NASCAR Xfinity Series Race
Mar. 22
Dixie Vodka 400 NASCAR Cup Series Race