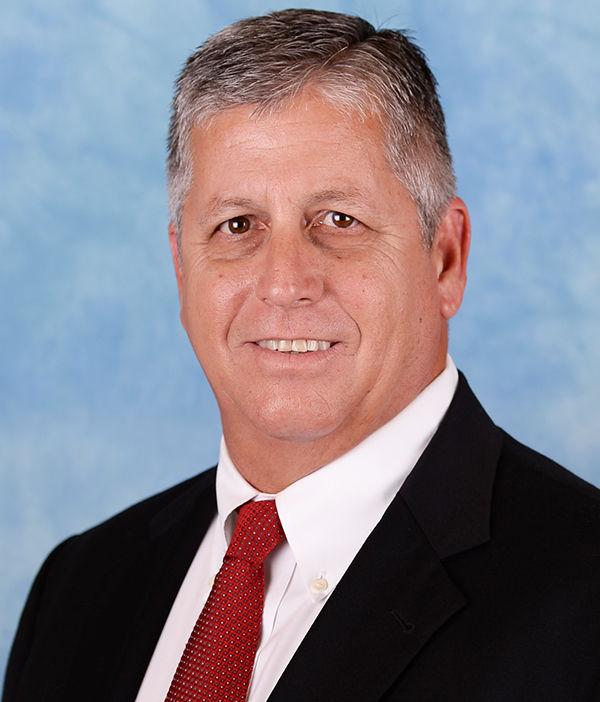 In last week's column I referenced the fact of how historic the NASCAR/IndyCar doubleheader at Indianapolis Motor Speedway would be. While I talked about it, I vastly underrated how much it could serve as a sign of things to come in our sport.
The weekend consisted of a pair of road course races on Saturday at the venerable Speedway – the IndyCar GMR Grand Prix, followed by the NASCAR Xfinity Series race, which turned out to be unbelievably entertaining with at least four cars vying for the victory over the final few laps. The weekend was capped by the NASCAR Cup Series Brickyard 400 on Sunday evening.
The only thing that would have made it more intriguing would have been the presence of fans. While that is one element that has started to return to our races, we realize that it will be a gradual process and done in a methodical way with the health and safety of all of our fans being a priority.
When I saw how that weekend came together, it was truly amazing to have two major motorsports' series combining forces to present a landmark event that has received glowing reviews from all involved and many of the fans I have spoken to.
When I see the success of the weekend, it was not a surprise, and not just because of the ingenuity of the people at NASCAR, IndyCar and NBC, all of who played an integral role in its development following the onset of the pandemic, but also the man now in charge of IndyCar – Roger Penske.
For those of you who read this column fairly regularly, you know how much I thought of our founder, Ralph Sanchez, who I credit for my start in this business and whose qualities I often convey in this space. Very rarely have I talked about Roger Penske, who owned Homestead-Miami Speedway for two years in the late '90s, prior to International Speedway Corporation assuming full ownership.
If you watched any of the weekend races from Indianapolis, you got a glimpse into all of the improvements that have already been made to the track in a very short period of time under his watch. It doesn't matter that he purchased the facility a little more than six months ago. He set out to make improvements all across the board, and ones that impact everyone who comes to that facility – whether it's the race teams or the fans. That is his primary focus – "how can we make the experience as rewarding as possible." And seeing everything that he has already done there – with I'm sure more on the horizon – does not surprise me one bit. Just the fact that he had an elevator of sorts installed in Victory Circle so that the fans can get clear sight of the driver celebrating with his car is something that is distinctly Roger.
He has built an empire, not just in the motorsports world with his race teams in the IndyCar series as well as NASCAR, but also in the business world with the Penske Corporation. Despite everything that he has built and the success that he has achieved – which includes enshrinement into the NASCAR Hall of Fame in 2019 – he has never forgotten his roots. He is willing to help wherever he can to make his companies the best they can be. And his stamina has not waned, as witnessed by the fact he stood atop his team's pit box for all 24 hours of the Rolex 24 at Daytona International Speedway several years ago.
Although he was the majority owner of Homestead-Miami Speedway for only a two-year period, the mark he left on our facility is unmistakable. Originally built to host IndyCar events, the track needed to be transformed into a NASCAR Cup Series-ready venue once we knew the top series would be making its debut in 1999. This consisted of many things, including the doubling of the grandstand seating capacity to more than 60,000, as well as the addition of many buildings around the facility, including an Infield Care Center. Roger Penske spearheaded this project, making it one of the most desirable destinations on the circuit.
He's got an impeccable drive to be the best, but more importantly he desires to make others around him be the best as well. And I saw this first-hand during the time he oversaw our facility. Because of his knowledge and work ethic, he was someone you wanted to please and emulate. He had the distinct ability to take over a room, but also be a friend when needed. When I assumed the President's role in June 2019, he was one of the first people who called to congratulate me. That meant an awful lot, just like his guidance more than 20 years ago laid the groundwork for me to succeed in this profession.
And for that I will always be grateful.
Fast Lane Friday: The last time we held a Fast Lane Friday was back in February, when we accommodated the demand we had for our legalized drag racing at the track and turned it into a twice-a-month event. With our original NASCAR weekend scheduled for March, the next one would have been April. However, then the COVID-19 pandemic took effect and we have been on pause ever since. We are hoping and looking for ways to bring that back in a safe, responsible way that adheres to the current guidelines that are in place through Miami-Dade County. This event has been a big part of our monthly calendar, and we fully intend to have it back, but like many things in our society, we have had to put that popular event on a temporary hold. We will keep you updated each month as to its status, but please also feel free to check back on our web site at homesteadmiamispeedway.com.
This Week's Racing Schedule –
Kentucky Speedway/Bristol Motor
Speedway All-Star Race
Thursday, July 9 -
NASCAR Xfinity Series
Shady Rays 200, 8:00 pm, FS1
Friday, July 10 -
NASCAR Xfinity Series
Alsco 300, 8:00 pm, FS1
Saturday, July 11 -
NASCAR Gander RV & Outdoors Truck Series, 6:00 pm, FS1
Buckle Up in Your Truck 225
Sunday, July 12 -
NASCAR Cup Series Quaker State 400
2:30 pm , FS1, presented by Walmart
Wednesday, July 15 -
NASCAR Cup Series All-Star Race at Bristol 8:30 pm, FS1
*All races on Sirius XM NASCAR Channel 90