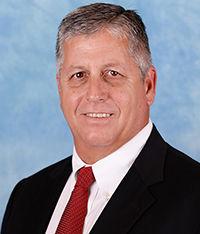 Every so often, there is a person who enters the scene in a particular market and changes the way that area is viewed – locally, nationally and internationally. And I'm not just talking about sports, but pop culture, politics or really anything. Don Shula did that for Miami and all of South Florida when he arrived here as the Dolphins' head coach in 1970. He introduced a winning culture to Miami and brought together a community at the same time.
As was the case many young kids growing up in Miami during that era, I was among those who were proud to call the Dolphins' "our" team, as he turned around a franchise that had yet to experience a winning season upon his arrival and led them to a Super Bowl appearance by his second year. But like a lot of the sports figures you follow as fans, you know very little about them.
You get a glimmer of what they are like by the stories you read, the radio shows you listen to and the television interviews you watch. Through these channels, much of South Florida got to know Coach Shula very well, throughout his 26 years as head coach and then in his 25 years of retirement before his passing last week.
Through these channels, it was clearly evident the type of person that Don Shula was. His unmatched success as a head coach was just one small part of who he was. He won an awful lot – more than any head coach in the history of the National Football League – but more important to him was the way in which he did it. It was more about the process, and this included winning with class, professionalism and integrity.
Humility and treating people with respect are things that don't often come naturally for some. For Don Shula it was a trademark of his personality. He also brought out the best in people and made them perform beyond their God-given capabilities, challenging them at every step along the way. Having a boss who believes in you and your talents will very often elicit maximum performance.
While Don Shula was able to make a stark difference in the way that South Florida was viewed in the world of football, our founder, Ralph Sanchez, was the person responsible for putting professional auto racing on the map in this area, and ultimately helping to make Homestead relevant again, and in a way raise its visibility. And he did it with a certain flair and