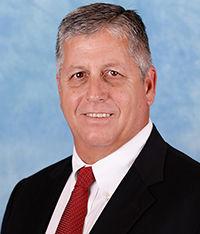 When most people think of Homestead-Miami Speedway, the first thing that comes to mind is the 1.5-mile oval that NASCAR utilizes every year when they visit South Florida. Of course, inside that oval is a 2.21-mile road course which many teams use when they come to Homestead-Miami Speedway for testing.
However, there is another track here at the Speedway that you may not be as familiar with – the AMR Homestead-Miami Motorplex. Located across the street from our grandstands, the AMR Motorplex is a go-karting track that sits on our property.
The karting track has become an integral part of our business and showcases racing to anyone in the community that stops by. With a course that is open to the public, the Motorplex gives anyone the chance to stop in and try their hand at racing. Whether you're an avid race fan or just someone looking for a thrill, it's a great way to get behind the wheel and have some fun with family and friends.
For those who are more intensely into the sport and own their own kart, AMR Motorplex also offers a 12-turn .7-mil circuit. This course is much more difficult and is where AMR Motorplex hosts races for kart owners, including some of the biggest competitions in the state and country.
One of those competitions is being held this weekend as the SuperKarts! USA (SKUSA) Winter Series comes to South Florida. It is one of the biggest karting weekends in North America and last year, saw more than 250 drivers from all over the world flock to Homestead.
The class of karters last year also brought out the presence of several legendary drivers such as Emerson Fittipaldi and Juan Pablo Montoya, who cheered on their sons as they competed amongst an elite field. When you see drivers of that stature at AMR Homestead-Miami Motorplex, it makes you wonder if one day, a professional driver might be talking about how he used to race at our facility as a child.
It's not uncommon for drivers to get their start in go-karts as drivers such as Lewis Hamilton in Formula One or Tony Stewart and Jeff Gordon in NASCAR started driving karts at a young age. No matter the racing discipline, go-karting has proved to be a valuable starting spot for many drivers.
As the karting track continues to gain notoriety with events like SKUSA this weekend, it's not that hard to imagine a professional driver coming out of South Florida. In fact, I wrote a few weeks ago about Homestead native Nick Sanchez who is a member of the NASCAR Drive for Diversity team and pursuing a career in NASCAR. 
Nick began his racing career at AMR Motorplex a few years back and has made waves in the Drive for Diversity program, winning his first late model race this past year and receiving the Wendell Scott Trailblazer Award. This year, Sanchez will move up to the ARCA Menards Series as he
continues on his path of success.
During the SKUSA Winter Series this weekend, there will be drivers from all over the world, but also local kids who, like Sanchez, got their
beginnings right here at our track and are looking to continue racing in the future. Among them is my son, Max, with whom I've spent a lot of time at AMR Motorplex.
I've written many times how racing is passed from generation to
generation, and that has definitely been the case with Max and me. It is a passion of mine that I've been able to bond with him over and something that we share in common now and has led to a lot of fun memories I have with him.
So if you have a chance to stop by AMR Homestead-Miami Motorplex this weekend for the SKUSA event and say hi, I strongly encourage you to. It's a really neat experience to see a go-karting event of this
magnitude and you may be surprised by what you see. Just like the NASCAR races at our track, teams bring their racing equipment and karts in haulers, while vendors sell everything from art to food to racing helmets.
AMR Homestead-Miami Motorplex has become a key part of Homestead-Miami Speedway and I'm excited to see how it can continue to grow. Events like the SKUSA Winter Series are just another example of how our facility as a whole has become the epicenter of racing in South Florida, and as
we celebrate our 25th anniversary, I think Ralph Sanchez would be proud of everything we've been able to add to his original plans for the track.
UPCOMING EVENTS AT HOMESTEAD-MIAMI SPEEDWAY
Jan. 10 Fast Lane Friday
Jan. 10-11 NASCAR Racing Experience
Jan. 12 Florida Track Days
Jan. 17-18 24-Hour Ultra Skate
Jan. 19 Performance Driving Group
Jan. 24 Fast Lane Friday
2020 HOMESTEAD-MIAMI SPEEDWAY NASCAR DATES
Mar. 20
NASCAR Gander RV & Outdoors Truck Series Race
Mar. 21
NASCAR Xfinity Series Race
Mar. 22
Dixie Vodka 400 NASCAR Cup Series Race