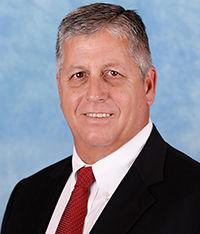 In sports, you often hear coaches, players and fans talk about playing one game at a time. This saying stresses the importance of not getting ahead of yourself when looking at the schedule, and rather to focus on the
current task at hand.
Although this may seem like an easy task, it's one of the toughest mental jobs to accomplish as it's very easy to overlook this week when a team feels like it may be an easy win. You often see this in stick-and-ball sports when good teams fall into a trap game and lose to someone they weren't expecting to.
The same sort of sentiment holds true for the NASCAR playoffs.
In last week's thriller at Talladega Superspeed-way, we saw Ryan Blaney edge out Ryan Newman by a mere .007 seconds – the sixth closest finish in MENCS history. There are a number of drivers who need to stay focused on this week's cutoff race at Kansas Speedway if they want to keep their title dreams alive.
For Blaney and Kyle Larson, both of whom have already advanced to the Round of 8 because of wins at Dover International Speedway and Talladega Superspeedway, respectively, this weekend's race will be a chance for them to build momentum as they advance in the playoffs, while also building playoff points for the Round of 8.
For the other ten drivers battling it out for the remaining six spots in the Round of 8, it will be imperative for them to be completely focused on Kansas and not looking ahead to the next round before they've actually advanced.
This is particularly true for drivers who find themselves on the playoff bubble. The race at Kansas is shaping up to be a good one as there are some noteworthy names who may see their championship hopes come to an end at the conclusion of the race.
Team Penske drivers Brad Keselowski and Joey Logano currently hold the last two spots for the Round of 8. The two former Monster Energy NASCAR Cup Series champions can't get too comfortable on Sunday, as a win by one of the drivers further down in the standings or any kind of mechanical failure could have one of these two teammates on the outside looking in.
Of the drivers currently below the cut line, Chase Elliott is the biggest name in need of a win. After making the Round of 8 in each of the last two seasons, most people expected more of the same out of him this year. You can't count Elliott out just yet, however, as he won this race at Kansas last season and led 45 laps when the MENCS visited Kansas earlier this year.
Elliott's Hendrick Motorsports teammates Alex Bowman and William Byron find themselves in the same position. While Bowman and Byron have shown promise with great improvements this season, the ultimate goal for the team is to win championships, something they've become accustomed to as Jimmie Johnson and Jeff Gordon have brought the team 11 Cup series titles since 1995.
As for drivers such as Denny Hamlin, Martin Truex Jr., Kyle Busch and Kevin Harvick, who all sit more than 30 points above the cutline, keeping their attention on this weekend is a good chance to pick up momentum moving forward and help them be in a better position as we get closer to the Ford EcoBoost 400 championship race.
After this weekend, only eight drivers will still be in contention for the 2019 MENCS championship and we'll be on step closer to finding out who will be a part of the Championship 4 here at Homestead-Miami Speedway during Ford Championship Weekend, November 15-17.
Each race we get closer, I feel the excitement ramping up as we're less than one month away from crowning champions in all three of NASCAR's national series. I can't wait to see everyone here as the season culminates at Homestead-Miami Speedway for the 18th consecutive season, and we're looking forward to putting on another full weekend of entertainment and exciting races for the South Florida community.
NASCAR ACTION THIS WEEKEND
Sunday, October 20 at 2:30 PM (ET)
Monster Energy NASCAR Cup Series Hollywood Casino 400 at Kansas Speedway
Tune In: NBC and SiriusXM NASCAR Radio Channel 90
Saturday, October 19 at 3:00 PM (ET)
NASCAR Xfinity Series Kansas Lottery 300 at Kansas Speedway
Tune In: NBC and SiriusXM NASCAR Radio Channel 90
The NASCAR Gander Outdoors Series is off this weekend and will return to action Saturday, October 26 at Martinsville Speedway.
UPCOMING EVENTS AT HOMESTEAD-MIAMI SPEEDWAY
Oct. 19-20 Formula & Automobile Racing Association (FARA)
Oct. 26-27 Rusty Wallace Racing Experience
Nov. 1 Fast Lane Friday
Nov. 1-3 NASCAR Racing Experience
Nov. 30 Formula & Automobile Racing Association (FARA)
2019 HOMESTEAD-MIAMI SPEEDWAY NASCAR DATES
Nov. 15
Ford EcoBoost 200 NASCAR Gander Outdoors Truck Series Championship Race
Nov. 16
Ford EcoBoost 300 NASCAR Xfinity Series Championship Race
Nov. 17
Ford EcoBoost 400 Monster Energy NASCAR Series Championship Race
2020 HOMESTEAD-MIAMI SPEEDWAY NASCAR DATES
Mar. 20
NASCAR Gander Outdoors Truck Series Race
Mar. 21
NASCAR Xfinity Series Race
Mar. 22
NASCAR Cup Series Race