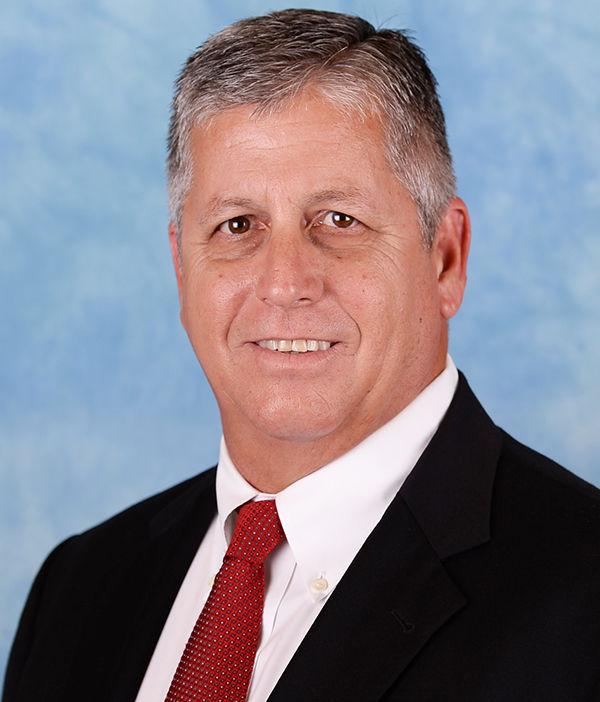 The weekend we have been waiting for since mid-November is now upon us, albeit nearly three months after what we first expected as a result of the current pandemic.
The commencement of our 25th anniversary weekend is just a day away, during which time we will host four races over the course of two days, marking the first time we have ever had that many NASCAR events here in the same weekend. This is highlighted by the running of the NASCAR Cup Series Dixie Vodka 400 on Sunday, and also includes a pair of NASCAR Xfinity races, including the Hooters 250 (Saturday) and the Contender Boats 250 (Sunday). It consists of the NASCAR Gander RV & Outdoors Truck Series Baptist Health 200 on Saturday night as well. With Homestead Hospital a part of the Baptist family, it's nice to have half of our entitlement sponsors being based right here in Homestead, as Contender has been a mainstay in the area for more than 35 years. It seems only appropriate with this being our 25th anniversary.
As we embark on this special weekend, it's certainly disappointing that the situation will not allow for the great fans of South Florida to join us. You are the ones who have helped us achieve our success, and your yearly presence in the grandstands is a big reason why the drivers love racing at Homestead-Miami Speedway. I look at this weekend as a key part in the gradual return to normalcy in South Florida and around the world. We are the first pro sporting event to return to the area, and we will be the first sport to have fans in the stands as we will be hosting about 1,000 South Florida service members, including a group from the Homestead Air Reserve Base, for Sunday's Dixie Vodka 400.
As many of you who read this column on a weekly basis might already know, I have been with Homestead-Miami Speedway from the time ground was broken in August 1993, exactly one year after Hurricane Andrew made landfall. 
I was involved with professional auto racing in Miami well before that, though, as our track's founder, Ralph Sanchez hired me virtually right out of high school to help with the Grand Prix of Miami through the streets of downtown and also IndyCar racing at Tamiami Park.
I have seen just about everything that has occurred at our beloved facility, and while this space doesn't necessarily allow me to touch on each and every moment, I will make an attempt to recount the ones that really stand out to me.
Before getting into the actual races, just the sight of that first weekend in November 1995 and the response from the local residents was tremendous. The very first race was an exhibition Truck race, and the grandstands were packed. And to see the haulers trek through Homestead on the way to the sparkling new facility was a sight to behold. Residents and business owners lined the streets to catch a glimpse, whereas three years earlier, those same spots were in disarray following Hurricane Andrew. It was Ralph Sanchez's dream coming true right before our very eyes.
To have one person win seven championships in anything is pretty
remarkable. For all of them to occur at the same venue is even more special. That's the case with Jimmie Johnson, who claimed all seven of his NASCAR-record tying seven titles. This included five in-a-row, from 2006-10. The one he had to win, though, to tie Hall of Famers Richard Petty and Dale Earnhardt Sr. for that record was in the Championship 4 format in 2016. Starting in the rear of the field because of an inspection glitch, Johnson took advantage of a late-race wreck on the part of other contenders to come away with the win.
You see a lot of crazy things if you're in this business long enough, but perhaps the most bizarre was in 2004 when Kurt Busch lost a right-front tire on lap 93, just as he entered pit road. Had it occurred 100 yards down, it would have been a calamity, and he would have lost any chance for a title. He finished the race fifth, enough to give him his only NASCAR Cup Series championship.
And you can't recount the championship era without touching on Tony Stewart. "Smoke" not only won the first Cup Series race here, in 1999, but he also claimed the initial championship here in 2002, his first of three titles that he earned here. The most stunning by far was in 2011 when he came here knowing that the only way he would emerge with a title was with a victory. Some bad luck early in the race put him in dead last. After a rain delay and 118 passes, he took the checkered flag, putting him in a tie with Carl Edwards, making Stewart the champion based on tiebreakers. It still is – and likely will always be – the closest finish for a NASCAR championship.
Pre-race that year was something special as well, having Michelle Obama and Jill Biden as our Grand Marshals. Needless to say, the planning and security measures that were implemented for that race were more extensive than we've ever had, and included the Secret Service. To have that kind of "star power" at your event makes you realize that what we're hosting is a lot bigger than all of us might realize.
IndyCar was also a big part of our track's history, as we hosted the series from 1996-2010, including the season finale those last two years. There was a great deal of camaraderie amongst the drivers in that series, and because many of them made Miami home, I had a chance to get to know a lot of them away from the track, and still stay in touch with them. Perhaps the most thrilling finish was in 2009, as it was a three-way battle for the championship between Dario Franchitti, Scott Dixon and Ryan Briscoe. Franchitti, who was back in IndyCar after spending the previous year racing full-time in NASCAR, won the race and edged Dixon by a mere seven points to win the title.
Besides all these moments on the track, I would be remiss if I didn't mention all of the wonderful people I had the opportunity to work for and with over the past 25 years. Not only did it include Ralph Sanchez, but also Roger Penske, who as many of you might remember owned our track for two years. Everyone who has ever stepped through our doors showed a deep commitment to the track and passion for their jobs.
It didn't make a difference whether they were preparing for a championship race, a track rental or one of our many philanthropic events that we have hosted over the years. Their efforts and output were the same.
And it's because of all of them that this weekend we have the opportunity to honor 25 great years.
This Week's NASCAR Schedule
Saturday, June 13 - NASCAR Xfinity Series Hooters 250 3:30 pm FOX
Saturday, June 13 - NASCAR Gander RV & Outdoors Truck Series 7:30 pm, FS1
Baptist Health 200
Sunday, June 14 - NASCAR Xfinity Series Contender Boats 250 12:00 noon, FS1
Sunday, June 14 -
NASCAR Cup Series Dixie Vodka 400 3:30 pm FOX
*All races will air on Sirius XM NASCAR Channel 90