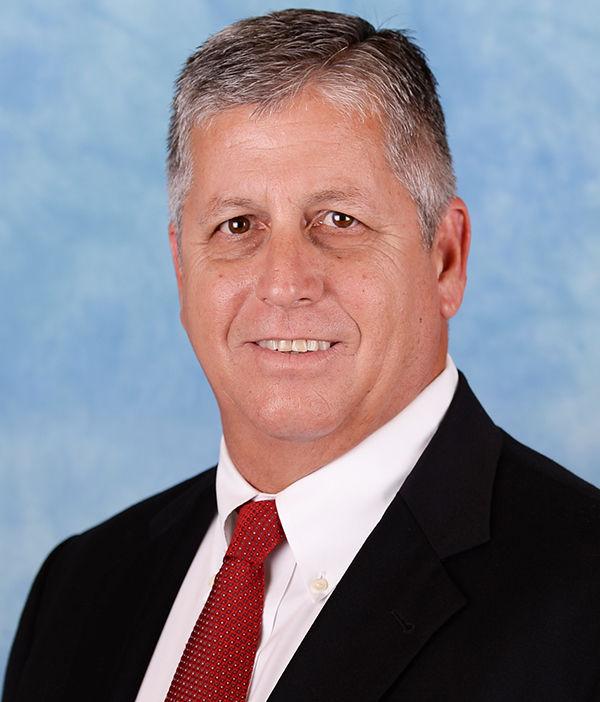 Sports has always encompassed an evolving landscape. Typically, this evolution comes in the form of things on the field of play – or in our case on-track. As an example, NASCAR is in the process of conducting various tests with its Next Gen Car, which is planned to be unveiled for the 2021 season. In fact, one of those such testing sessions took place right here at Homestead-Miami Speedway in mid-January.
The most recent development in the sports world, however, came in the form of a halt to most of our recreational channels, which have become so important for everyone. Whether it's because of a true passion for a particular sport or simply as a result of the outlet it provides, these events have become a source of pride, joy and yes, sometimes escape. Among those events affected was the Dixie Vodka 400 NASCAR race weekend here at Homestead-Miami Speedway, which was scheduled to be run starting today through Sunday. We were one of seven race weekends to have been postponed, affecting events thus far through the Dover weekend of May 1-3.
While we undoubtedly recognize the seriousness of what the world is currently encountering with the Coronavirus outbreak, we are disappointed for our many fans who had plans of celebrating our 25th anniversary with us for three great days of thrilling racing, in addition to the many exciting and new offerings we had in store for our fans to take advantage of away from the track. Our staff at Homestead-Miami Speedway kicked into high gear following our November 2019 finale to begin making our Silver Lap celebration something special. It will still be that, just at a different time of the year as we look to identify a spot on the calendar when we can host this special weekend. The good news is it will happen. Now it's only a matter of when. 
About a year ago it was announced that we would be moving our race from the finale in November to the sixth race weekend in March. It was something that we embraced, and we viewed it as an opportunity to make Homestead-Miami Speedway your spring break site. It will still be that destination spot, only a little bit later on the calendar.
The same amenities that we were ready to roll out this weekend will be on full display for our rescheduled date. Whether it's an expanded iHeart Media Fan Village that features several iconic Miami neighborhoods, three days of fun in the sun on our beach or taking it all in from our new Turn 1 Party Deck, the thrills never stop at Homestead-Miami Speedway. You have the ability to witness tremendous racing on the track, and immerse yourself in numerous activities before the green flag, following the checkered flag and in between.
This is what we are most excited about – giving our fans both locally and nationally a chance to experience what we are all about as a track and what Miami is all about as a city. When it was first announced that we would be running our race weekend without fans in the stands, my biggest consternation was that there would be nobody with us to help commemorate one of our proudest moments. All of you have become such an integral part of NASCAR weekends at Homestead-Miami Speedway. That tradition is extremely
important to us, and now it should be able to continue.
More importantly than the ritual, though, is that a return to racing – whenever it might be – will be one of the many steps that are taken as the Miami community bands together and slowly returns to a sense of normalcy. What we are currently experiencing is just temporary. Right now it's more than just sporting events not taking place as scheduled. They are schools, restaurants, bars, gyms as the list goes on and on. It has touched our society and way of living as a whole.
Eventually things will return as we get a handle on COVID-19. While we might just be a small part in the overall comeback, we will be a key part of it at that. Sports fans, and people overall in our society have rebounded from many catastrophic events, whether it was 9-11 in 2001 or Hurricane Andrew in 1992. The former is a prime example of how a nation rallied in the wake of an act of terrorism.
Hurricane Andrew is emblematic of, not just how a determined South Florida community rose from the ashes, but also how someone's dream came to reality. That someone was Ralph Sanchez, our founder and my former boss. He is the reason why Homestead-Miami Speedway is here for all of us to enjoy and call our own. He knew how to face an adverse situation, take it head on and turn it into a positive. He once had a saying that still sticks with me to this day – 'If your dreams don't scare you, you are not dreaming big enough.'
That motto is something I have lived by throughout my professional career, and I believe they are words that will get us all through our current state together, learn to be better from it and maybe even appreciate the things we had a lot more once we get them back.