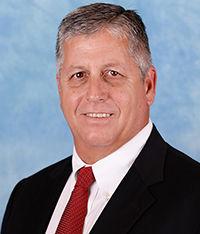 This year marks a milestone for Homestead-Miami Speedway as we celebrate our 25th anniversary. While the NASCAR season remains on hold due to the evolving situation with Coronavirus, I want to take the next few weeks to share with everyone some of the very special moments and drivers who have helped shaped the Speedway's history.
I'd be remiss if I didn't begin with Jimmie Johnson, as the industry celebrated his career on Wednesday, dubbing 4/8 "Jimmie Johnson Day." With this year marking the final full-time NASCAR Cup Series season in Johnson's career, the racing community spent Wednesday acknowledging everything Johnson has accomplished during his decorated career.
One of the most successful drivers in NASCAR history, Johnson is near the top of the leaderboards in almost every statistical category there is in racing. Some of his greatest accomplishments came at Homestead-Miami Speedway.
A 20-year veteran in the NASCAR Cup Series, Johnson has raced at nearly every NASCAR Cup Series race at Homestead-Miami Speedway. The only two Cup races he hasn't participated in at the South Florida track were in 1999 and 2000, before he joined the series.
In his 19 starts here in Homestead, Johnson has found plenty of success, scoring the second-most top-10's (11) in track history and the third-most top-5's (five). He is also one of only three drivers to have started on pole position in at least two Cup series races at Homestead-Miami Speedway.
Of course, his greatest accomplishment at Homestead-Miami Speedway is the seven championships he won. It all began in 2006 when Johnson won his first NCS championship, starting an unprecedented run where he would win five consecutive titles.
That was one of the most remarkable stretches I've seen in any discipline of racing. During that five year run, it felt like no matter what track the series was at, Johnson was unbeatable. He showed up every single week with a chance to win, and many times he was celebrating in Victory Lane after the race.
Those five titles were only the beginning of Johnson's legacy as he would go on to win his sixth championship in 2013, putting him within one of tying Dale Earnhardt Sr. and Richard Petty for the most in NASCAR history.
It took a few years, but he would eventually join Earnhardt and Petty atop the NASCAR record books in 2016, when he won the Ford EcoBoost 400 after having to start the race from the back of the field. It was a remarkable feat that happened right here at Homestead-Miami Speedway, and further cemented Johnson's legacy as one of the greatest drivers of all time.
While each era of racing is different and it can be hard to compare, there is no doubt that Johnson is one of the best drivers to ever get behind the wheel. Some people point to Earnhardt, Petty or even Jeff Gordon, but Johnson was every bit as good as each one of those drivers.
Johnson has had a marvelous career and has had a lasting impact on Homestead-Miami Speedway and motorsports throughout the years. I'm excited to see what he does next as he's been adamant that this isn't necessarily a retirement from racing.
Last year, we saw him do a car swap with Fernando Alonso at the Bahrain International Circuit, allowing Johnson to get behind the wheel of a Formula One car for the first time. He was also scheduled to do a testing with an IndyCar team at Barber Motorsports Park a few weeks ago, and hopefully he will still have that chance when racing resumes.
These two instances make me curious as to what else is in store for Johnson's future. I'm not sure that it's realistic to see him in an F1 race, but perhaps the Indy 500 or the Rolex 24 at Daytona International Speedway. For now, we'll have to enjoy his final stock car races once the season resumes.
It's only fitting that as the Speedway celebrates its 25th anniversary, it also commemorates Johnson's career as he has had so many special moments take place at the South Florida track. When we return to racing, I'm looking forward to watching Johnson turn laps at our track one final time. It will undoubtedly bring back many memories for the seven-time Cup series champion, who was crowned champion at Homestead-Miami Speedway for each of those seven titles.
It will also give myself and all of our fans a chance to reflect on these iconic moments which we saw in person. As we celebrate our 25th anniversary, taking a trip down memory lane is what it's all about. In 25 years of racing here in South Florida there is plenty of history to revisit and I can't wait to take a look at some more in this space moving forward.