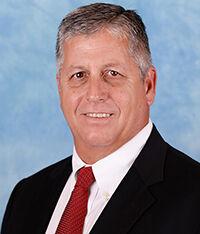 I know I talked about it a couple of weeks ago in this space, but now that it is upon us, I am extremely excited to host our first "Give Back at the Track" event of 2020 this Saturday. We were scheduled to host several of these this year – and will hopefully be able to do it again – since we know how popular it is in the community.
More importantly, though, the proceeds from this event go direct to "Driving for a Cause," our donor advised fund of the NASCAR Foundation. Over the years, through funds raised as a result of events such as these during the course of the year, many local philanthropies have benefitted so that in turn, youth and others in the community will get a much-needed helping hand.
I'm particularly excited for this upcoming event, as our entire staff will have the chance to see fans come through our gates as they take laps around the track for charity. One of the most fulfilling things about working at Homestead-Miami Speedway is the opportunity to interact and serve our fans. Obviously we were not able to do that for our NASCAR weekend this year, with the exception of 1,000 military members for our Cup race. In the fact, the last time we really hosted something similar was our Fast Lane Friday event back in February. Doesn't that seem like an awful long time ago? It was still 2020.
I'd like to think this is just the start of getting back to some semblance of normalcy, not just at the track but in our society as a whole. It goes without saying that the event tomorrow will look a little different than what it has in past years in that participants will be restricted to their cars in accordance with local guidelines and to maintain a safe and healthy atmosphere. The fun and uniqueness of taking laps around the same 1.5-mile oval where many historic moments in NASCAR history have been carved will still be there, in addition to the opportunity donate to a great charity.
Just as NASCAR was one of the first sports to return due to the nature of it, we are eager to host an event that people look forward to each year, and be able to do it in a non-virtual manner.
So look forward to seeing everyone at the track on Saturday between 10 am – 5 pm.
HARVICK ON THE VERGE OF FINALIZING REGULAR SEASON TITLE: It seems like during the course of the 2020 regular season, we have not been able to talk about previous races without mentioning the name of Kevin Harvick. Maybe that's because Harvick has emerged victorious a series-best six times in 2020. With another doubleheader coming up this weekend in Dover, Delaware – two weeks after he swept a "twin-bill" at Michigan – Harvick not only has a chance to clinch the regular season title in the First State, but many crazy things would have to occur for it not to happen. The 2014 Cup Series champion by virtue of his victory in the Ford EcoBoost 400, Harvick owns a 118-point lead over Denny Hamlin (938-821) heading into the weekend duo of races. The regular season championship would add even more horsepower to his already robust postseason credentials, which consist of 35 playoff points. Those bonus points become extremely valuable as we head to the playoffs, and those points – along with any accumulated during the course of the playoffs – can accrue all the way through the Championship 4 in Phoenix, creating a clear path for him to compete for another championship.
ROAD COURSE REVIEW: The historic race on the iconic DAYTONA road course garnered a great deal of build-up last week, especially in this space. After being there and having the opportunity to experience it, I'd have to say the wait was well worth it. We knew going into that we would witness history, but really didn't know what to expect with stock cars in NASCAR's three national series competing on a course that was ostensibly designed and became famous for sports car racing, most notably the Rolex 24. It did not disappoint one bit. We saw entertaining racing with a lot of bumping and grinding, leading to many intense moments. The factor of the unknown was amplified even more by the fact that – as has been the case for most of the schedule since the pandemic – there was no qualifying or practice. It led to a lot of learning a brand new course on the fly, as a pair of drivers who thrive on road courses won in their respective series – Chase Elliott (Cup) and Austin Cindric (Xfinity). We have another road course to look forward to in the Playoffs with the Roval of Charlotte, and who knows? Down the road maybe we might see the DAYTONA road course raced on once again by NASCAR.
This Week's Racing Schedule – Dover International Speedway   
Friday, August 21 - ARCA Menards
Pro Series East General Tire 125
3:00 pm 
TRACKPass on NBCSports Gold
- NASCAR Gander RV & Outdoors Truck Series
5:00 pm , FS1
KDI Office Technology 200
Saturday, August 22 - NASCAR Xfinity Series Drydene 200
12:30 pm, NBCSN
- NASCAR Cup Series Drydene 311
4:00 pm, NBCSN
Sunday, August 23 - NASCAR Xfinity Series Drydene 200
1:00 pm , NBCSN
- NASCAR Cup Series Drydene 311
4:00 pm, NBCSN
*All races will air on Sirius XM NASCAR Channel 90