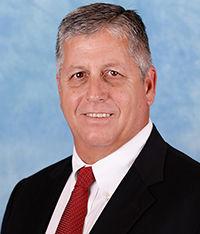 This past weekend, we saw another great race at Auto Club Speedway as Alex Bowman took home the checkered flag. Through three races, we've already seen a number of intriguing storylines surface that make me even more excited for our Dixie Vodka 400 race weekend here at Homestead-Miami Speedway, March 20-22.
These first couple of races have shown us who to be on the lookout for when the series heads to South Florida in just a few weeks. Perhaps the strongest team in the early going has been the Hendrick Motorsports quartet of Chevrolets. The Chevrolets have struggled a bit since Jimmie Johnson won his record-tying seventh NASCAR Cup Series title in 2016. This year, however, Chevrolet is running a new body and it has helped many of its drivers improve, but particularly we have seen this with the Hendrick cars.
Of course, Alex Bowman won the most recent race at Auto Club Speedway in dominant fashion, leading 110-of-200 laps at the two-mile track. His Hendrick teammates weren't far behind him, as Chase Elliott, Jimmie Johnson and William Byron finished fourth, seventh and 15th, respectively.
Through three races, Bowman, Johnson and Elliott are all in the top-6 of the points standings. This is a big change from just a year ago where Elliott was the only driver to run toward the top of the leaderboard with consistency.
As the season progresses, I'll be keeping a close eye on Johnson and Hendrick Motorsports to see if they can keep this momentum. With Johnson competing in his final full-time season, it's his last chance to win an eighth championship and become the first driver in NASCAR history to achieve that feat. He's got a long way to go, but so far it looks like he will be in the picture come playoff time.
Another team to watch moving forward is Team Penske. The stable of Penske Fords made a number of crew changes this offseason, and so far it appears to be paying off. Ryan Blaney is currently atop the points standings and has led laps in all three races this year.
His teammates, Joey Logano and Brad Keselowski, have also shown speed all season. Logano won at Las Vegas Motor Speedway and is second in the standings. Keselowski, meanwhile, has racked up a seventh and fifth place finish after crashing in the DAYTONA 500.
Roger Penske has always run a tight ship with his team, and while the offseason moves came as a surprise to many, they seem to be making a difference. A year removed from seeing his drivers eliminated early in the playoffs, Team Penske looks to be back on track and in the championship conversation once again.
As strong as Hendrick Motorsports and Team Penske have looked, Joe Gibbs Racing has struggled thus far. Denny Hamlin won the DAYTONA 500, but he is the only one of the four Gibbs drivers showing consistent speed through three races. Martin Truex Jr. has yet to finish in the top-10 while Erik Jones and Kyle Busch have each only picked up one top-10 so far.
Despite this, it's too early in the season to count out the quartet of Toyotas. Last season, they combined to win 19 races and were the class of the Cup series. I wouldn't be surprised to see them make the necessary adjustments in the coming weeks and be contenders in each race as the season continues.
All of the exciting action early in the season has been great for the fans and industry alike. With a new season comes plenty of surprises and storylines, but there's a long way to go and a lot could change.
Even between Phoenix Raceway this weekend and our race in a few weeks, we could see more teams win races and emerge as serious contenders. There is so much on the line as drivers are looking to secure a spot in the playoffs with a win, and that has materialized into plenty of hard-nosed racing so far.
I expect to see much of the same when the series heads to Homestead-Miami Speedway for the Dixie Vodka 400 on March 22. I can't wait to see all of you here and to put on a great show for South Florida.
NASCAR ACTION THIS WEEKEND
Sunday, March 8 at 3:30 PM (ET), NASCAR Cup Series FanShield 500 at Phoenix Raceway
Tune In: FOX and SiriusXM NASCAR Radio Channel 90
Saturday, March 7 at 4:00 PM (ET), NASCAR Xfinity Series LS Tractor 200 at Phoenix Raceway
Tune In: FS1 and SiriusXM NASCAR Radio Channel 90
NASCAR Gander RV & Outdoors Truck Series is off this weekend and will return to action Saturday, March 14 at Atlanta Motor Speedway
UPCOMING EVENTS AT HOMESTEAD-MIAMI SPEEDWAY
Mar. 27-29 NASCAR Racing Experience
Mar. 31 Florida Track Days
Apr. 3 Fast Lane Friday
Apr. 3-5 Lucas Oil School of Racing
Apr. 17 Fast Lane Friday
2020 HOMESTEAD -MIAMI SPEEDWAY NASCAR DATES
Mar. 20 NASCAR Gander RV & Outdoors Truck Series Race
Mar. 21 NASCAR Xfinity Series 2020CENSUS.GOV 300
Mar. 22 NASCAR Cup Series Dixie Vodka 400