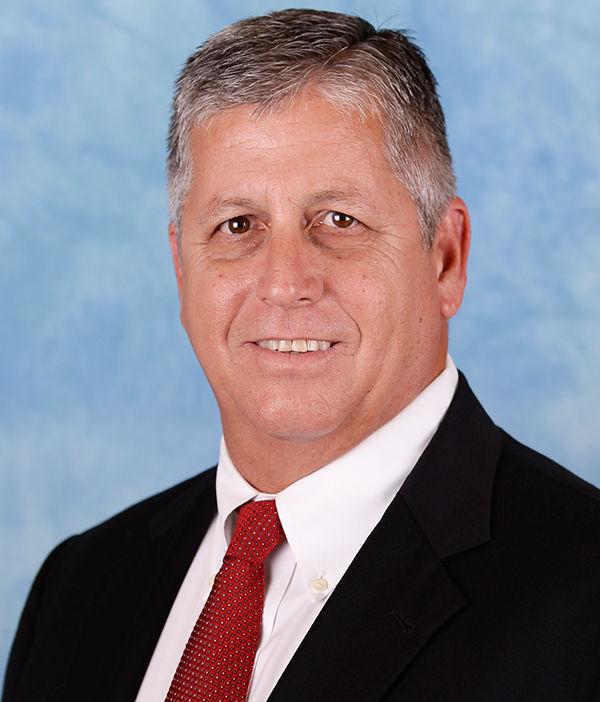 As we reach the midpoint of summer, things continue to heat up at Homestead-Miami Speedway.
While our track receives much recognition for the work we do during Ford Championship, there are a myriad of other events that we put on for anyone in the South Florida community to be a part of.
I want to take a moment to point out two of our more popular events, "Fast Lane Friday" and "Give Back at the Track." These two unique and exciting events are for everyone to be a part of and both allow for you to bring your personal vehicle out to the Speedway and drive on our championship track.
Fast Lane Friday is a monthly event that turns Homestead-Miami Speedway into South Florida's home for drag racing. During the event, drivers bring their street-legal cars out to the track and race down pit road, which we convert into a 1/8-mile drag strip.
While Fast Lane Friday has become a must-attend event for avid racers as well as those who are new to drag racing, it has also become a great place for non-drivers to hang out on a Friday night and enjoy the festival-like atmosphere. Spectators are welcome to roam the garages and check out the wide variety of cars in attendance as well as cheer on the races from our pit road cabanas.
When Fast Lane Friday was first created, I never imagined it growing to be as popular as it has become today. Originally, it was a way to help the local community combat illegal street racing, but it has now become one of our most successful recurring events. In fact, the response has been so great that over the last year, we have expanded the event to twice a month and added new features like our Facebook Live videos where you can now see multiple angles of the drag strip and the results of each race.
Another event we're hosting at the Speedway soon is Give Back at the Track. For the second consecutive year, we will be hosting two dates for this event – Saturday, August 17 and Saturday, September 21.
While Fast Lane Friday gives people a chance to race down pit road, Give Back at the Track allows South Floridians the opportunity to drive around the 1.5-mile oval and experience the same thrill that reigning Monster Energy NASCAR Cup Series champion Joey Logano felt as he came around turn four and crossed the finish line last season.
For only $25, you can bring your car out to our Speedway and take three laps behind one of our official pace vehicles. The best part about Give Back at the Track is that all of the proceeds benefit "Driving for a Cause," Homestead-Miami Speedway's charitable arm and donor advised fund of The NASCAR Foundation.
Over the years, Give Back at the Track has become one of the biggest ways we raise funds for Driving for a Cause. These funds have gone on to benefit several local youth and educational organizations.
I really take a great pride in the turnout for this event because it allows Homestead-Miami Speedway to bring members of our community together for a great cause while having a day of fun. Give Back at the Track has continued to show me what I've know from living in Miami my entire life and working at the track for the last 24 years– that our community rallies around charitable endeavors to lend a helping hand.
While Fast Lane Friday and Give Back at the Track are two upcoming events, they are just two of hundreds of events that are held at the Speedway. As I alluded to earlier, the track is busy more than 300 days each year.
The array of events includes a plethora of driving events as well as non-motorsports events. This year, we will be adding something new to our schedule – the inaugural Craft n' Draft 5K. The 5K will be held on Saturday, September 21 and will see runners weave through both our championship oval and our infield road course. Following the race, participants will be able to enjoy food, beer, games and live music during the post-race beer fest. As we get closer and closer to the date, I'm becoming more excited about bringing a brand new event to the Speedway.
So as Ford Championship Weekend comes and goes, think about all the other events that are at the Speedway each year. There is something here for everyone and no matter how big or small, every event is a great chance to come be a part of the fun happening each day at Homestead-Miami Speedway.
NASCAR ACTION THIS WEEKEND
Sunday, July 28 at 3:00 PM (ET)
Monster Energy NASCAR Cup Series Gander RV 400 at Pocono Raceway
Tune In: NBCSN and SiriusXM NASCAR Radio Channel 90
Saturday, July 27 at 5:00 PM (ET)
NASCAR Xfinity Series U.S. Cellular 250 at Iowa Speedway
Tune In: NBCSN and SiriusXM NASCAR Radio Channel 90
Saturday, July 27 at 1:00 PM (ET)
NASCAR Gander Outdoors Truck Series Gander RV 150 at Pocono Raceway
Tune In: FOX and SiriusXM NASCAR Radio Channel 90
UPCOMING EVENTS AT HOMESTEAD-MIAMI SPEEDWAY
July 27-28 Florida Motorcycle Road Racing Association
Aug. 2 Fast Lane Friday
Aug. 10-11 National Auto Sport Association
Aug. 16 Fast Lane Friday
Aug. 17 Give Back at the Track
2019 HOMESTEAD-MIAMI SPEEDWAY NASCAR DATES
Nov. 15
Ford EcoBoost 200 NASCAR Gander Outdoors Truck Series Championship Race
Nov. 16
Ford EcoBoost 300 NASCAR Xfinity Series Championship Race
Nov. 17
Ford EcoBoost 400 Monster Energy NASCAR Series Championship Race
2020 HOMESTEAD-MIAMI SPEEDWAY NASCAR DATES
Mar. 20
NASCAR Gander Outdoors Truck Series Race
Mar. 21
NASCAR Xfinity Series Race
Mar. 22
NASCAR Cup Series Race