What happens in regionals is left in regionals. After dropping the regional
tournament to rival Southwest, South Dade regrouped and romped through the competition at the wrestling state championships Saturday to capture the Class 3A state title and crown three individual state champs.
The Buccaneers rolled up 164 points, besting second-place Southwest by 33.5.
"Losing always wakes you up a little bit," South Dade coach Victor Balmeceda said. "Being the underdog always puts a little more fight in you. "Everyone of our kids scored points and that's what you need to do to wins state championships. 20 is a nice round number."
Updating the record books, South Dade won its 16th IBT team state championship — eighth consecutive — and its 20th state championship overall.
In January, the Buccaneers won their fourth straight Duals state championship — the most of any program in the state.
Individually, South Dade state titles went to junior Adrian Morales (53-3), defeating Manatee senior Angelo De Dona 6-0 at 113, senior Joshua Swan (53-3) pulling out a 7-5 decision over North Port sophomore Dominic Joyce at 170 and freshman Sawyer Bartelt (35-0), completing a perfect season by winning the 195 title over Osceola senior Nolin Eaddy.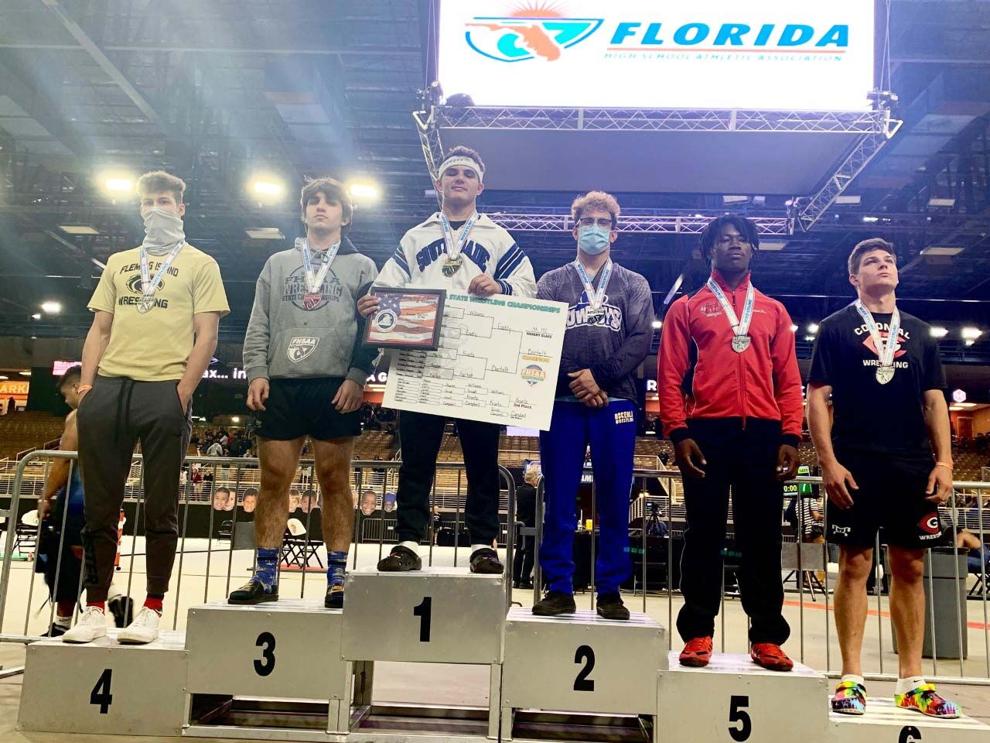 Additionally, junior Alex Couto (50-6) finished as the 138 state runner-up to Osceola senior Jaekus Hines, and sophomore Cordell White (152) finished third while freshman Gavin Balmeceda (132) and Adrian Neco (145) finished fourth.
TEAM RESULTS
1- South Dade              164
2- Southwest Miami      130.5
3- Ft. Pierce Central      129
4- Kissimmee Osceola   126
5- Palm Harbor              97