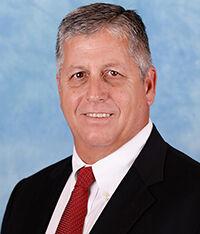 Thanksgiving has always been one of my favorite times of the year. This has been the case for numerous reasons. For many years, the holiday came upon us shortly following our championship event, and there was no better way to celebrate a successful race weekend than to be with family and friends around the holidays. Although our Homestead-Miami Speedway NASCAR event this year was in June, we can still reflect and be proud of how everyone at our track and in the industry contributed to get us through a full 2020 season in what was easily the most challenging of years.
Thanksgiving also is one of my most cherished holidays due to the fact that I can look back and see what a difference we have made in the community as a track and also the work that NASCAR has done in its communities, including South Florida. As we wind down our 25th anniversary season, we all must remember that our track was constructed for the primary reason to reenergize a community that had been devastated as a result of Hurricane Andrew. Since 1995, this has been the case and it is evident that the vision Ralph Sanchez had as far back as the late 1980s has come into focus as you look around Homestead and see an area that has made a dramatic comeback over the last quarter-century.
In the midst of a pandemic, it became even more imperative to find ways to give back to the community in ways that we did before, and beyond that. It's something that requires a great deal of creativity on the part of many, while at the same time adhering to what the ever-changing situation will allow.
While some of the events that we became accustomed to hosting in the past were put on hold or did not take place at all, I'm proud to say that we were able to continue our tradition of being a prominent member of the community.
Even before our rescheduled Dixie Vodka 400 race weekend, June 13-14, NASCAR collaborated with iRacing and FOX-TV to put on the eNASCAR iRacing Pro Invitational Series from the virtual Homestead-Miami Speedway on March 22, the same day as our originally scheduled NASCAR Cup Series Dixie Vodka 400. Denny Hamlin won the Dixie Vodka 150, a sign of things to come as he also won the Dixie Vodka 400 nearly three months later.
Through the efforts of The NASCAR Foundation, many of the sport's corporate partners and several of its top drivers, the impact of that race was felt by those in need in Homestead.   As a result of the virtual race at Homestead-Miami Speedway, more than $40,000 was raised to provide much-needed  food and supplies through a partnership with Feed the Children. 
Among NASCAR's partners who contributed to this donation include Dixie Vodka, Coca-Cola Racing, FOX Sports and iRacing. The charitable foundations of 2020 DAYTONA 500 champion Denny Hamlin and 2014 NASCAR Cup Series champion Kevin Harvick made donations as well.
The donation, which fed more than 1,000 families, was distributed at Homestead schools through the Miami-Dade County School Food Program, as well as the "Start off Smart" program, in conjunction with the Homestead Police Department.
Once we arrived at the actual Dixie Vodka 400 on June 14, we were privileged by the fact that we had the honor of hosting 1,000 local military members and their families in what was an important step in the return of live sporting events across the globe.
Since that time we were able to host several high school graduations on our track as well as the scholarship ceremony for the Homestead Rotary Club. Many of these kids were faced with numerous challenges over the past year, and to be able to give them some normalcy in their lives was very important. They've put in many years of work and countless hours to get to this point, and it was extremely gratifying to see them recognize their accomplishments as they all moved on to the next chapters of their lives.
In August, we also resumed out Give Back at the Track event, which raises money for "Driving for a Cause," our donor-advised fund of the NASCAR Foundation. The money that we raise from events such as this allow us to help local charities with their efforts to improve life in the community and for its residents. The event was a tremendous success, as I know many of you were eager to take your personal vehicles on our 1.5-mile oval for charity. Right now our plan is to do it again on Saturday, December 26. What a great Christmas gift that would make! We'll have more information on that in the next week or so.
On behalf of everyone at Homestead-Miami Speedway and NASCAR, I want to wish you all a very Happy Thanksgiving as we wave the green flag to the holiday season.