Homestead-Miami Speedway's Mike Alexander retires from a job and a sport he loves.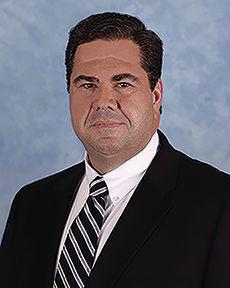 When fans flock to Homestead-Miami Speedway each November for Ford Championship Weekend, there are many things which stand out and are quite noticeable. Certainly the drivers and pit crews are just two of the things that stand out the most when it comes to the scintillating action on the track.
On the entertainment front, it's the many musical acts that are part of the landscape of both our display areas throughout the course of the weekend as well as the front stretch prior to the running of Sunday's Ford EcoBoost 400. A-list performers such as Tim McGraw, Jason Aldean and Dierks Bentley have graced the stage as part of the robust pre-race festivities in past years.
Unlike other sports venues, particularly in South Florida, what our facility looks like during Ford Championship Weekend and the weeks leading up to it is vastly different from its appearance for 11 months out of the year. We call it getting it "race ready." Like any big event, there are hundreds of people working behind the scenes to help make this happen. That process typically starts in early October and picks up steam until its completion right before race weekend, which this year in November 16-18.
Last week marked the end of an era in South Florida motorsports as one of the key people who helped to make this happen each year announced his retirement. Mike Alexander had been with the track since its inception in 1995 – and even before that as he played a pivotal role in the land development and construction of the track after ground was
broken in August 1993.
Prior to that, though, Mike was part of the volunteer group that our founder, Ralph Sanchez, assembled for the first Grand Prix of Miami in 1983 that was run through the streets of downtown. When the race moved to Tamiami Park in 1985, Mike worked for the firm that was hired to lay out the course. Mike was instrumental in that process, helping to oversee the asphalt work.
Over the years at Homestead-Miami Speedway, Mike helped to lead the charge on many of the additions that came after the track opened in 1995. This included the two repave projects, the installation of lights, construction of Champions Club and the addition of the infield media center, among many other things.
Having been part of the racing scene in South Florida for four decades, Mike's astuteness about auto racing encompassed drivers, personalities and facilities. His wealth of knowledge was also utilized for the Palm Beach Grand Prix in West Palm Beach, which started in the mid-1980s. Although he never worked at some of South Florida's iconic tracks that are no longer in existence such as Hollywood Motorsports Park or Hialeah Raceway, he was a fixture there as 
well with the many race enthusiasts who populated those venues during that era.
Although Mike never sought the limelight by any means, he also didn't toil in obscurity. When it came to calling on someone who understood the sport and all of its intricacies to make things work, it was Mike Alexander who usually was up to the task. His expertise in the field was unmatched in this area, and perhaps the entire industry.
More than his knowledge about the ins and outs of racing, Mike was a walking encyclopedia of the history of the sport, especially as it pertained to South Florida. There were many occasions when groups would visit Homestead-Miami Speedway on their way to or from the Keys, and Mike would be the first one to volunteer and give a guided tour. If that was the case, rest be assured that it was a comprehensive one. Mike knew every inch of this facility and the racers who came through here. He could tell you just about every movie or commercial that was ever shot here in the Speedway's 23-year history as well as some interesting insight into the many drivers who raced here – both NASCAR and Indy Car.
More than anything, Mike just enjoyed the camaraderie that existed amongst his peers. It was common for him to get to the track by 6 a.m. after making the trek from his Ft. Lauderdale home. He would be the one making the coffee and sometimes getting in a little fishing in one of our lakes before his co-workers would arrive. That is what drove Mike and made him as enthusiastic about his job on his final day, last Friday, as he was on his first day.
Mike experienced a really amazing career and had a positive impact on everyone with whom he came into contact. He possessed a true passion and love for his profession. It also happened to be his hobby. You are very fortunate when you can combine your love with that profession, and if that is the case, Mike Alexander was a very lucky man for many years.
We are all fortunate as well that he chose that career path.
NASCAR ACTION THIS WEEKEND
Sunday, June 10 at 2:00 PM (ET)
Monster Energy NASCAR Cup Series FireKeepers Casino 400 at Michigan International Speedway
Tune In: FOX and SiriusXM NASCAR Radio Ch. 90
Saturday, June 9 at 1:30 PM (ET)
NASCAR XFINITY Series LTI Printing 250 at Michigan International Speedway
Tune In: FOX and SiriusXM NASCAR Radio Ch. 90
Friday, June 8 at 9:00 PM (ET)
NASCAR Camping World Truck Series PPG 400 at Texas Motor Speedway
Tune In: FS1 and SiriusXM NASCAR Radio Ch. 90
UPCOMING EVENTS AT HOMESTEAD-MIAMI SPEEDWAY
June 9 Performance Driving Group
June 10 Florida Motorcycle Road Racing Association
June 17 Miami Exotic Auto Racing
June 23-24 Sports Car Club of America (SCCA)
July 6 Fast Lane Friday