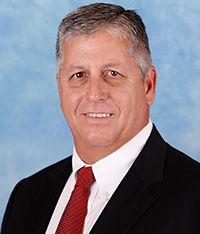 We're officially less than a month away from the start of the NASCAR season as drivers will hit the track at Daytona International Speedway for the 62nd running of the DAYTONA 500 on February 16. "The Great American Race" is one of the biggest spectacles in all of sports and marks the start of a new NASCAR season.
While the DAYTONA 500 is one of those races that every driver has on their bucket list, you may have noticed some other major races in the news recently as the Chili Bowl just wrapped up and the Rolex 24 at Daytona will take place this weekend. While these races may not quite reach the same magnitude as the DAYTONA 500, they are still some of the biggest races in the world and hold an important place in their respective series.
Last week, the 2020 Chili Bowl Nationals took place in Tulsa, Oklahoma. The Chili Bowl is a week-long dirt racing event that features some of the best midget drivers in the world. The prize that all the drivers are after is the Golden Driller trophy, a replica of the 75-foot statue that stands in Tulsa. Ricky Stenhouse Jr. even went as far as to say that no one knows what the prize money is but everyone wants to get the trophy and beat more than 300 drivers in one week.
Stenhouse wasn't the only NASCAR driver participating in the Chili Bowl. Justin Allgaier, Christopher Bell, Alex Bowman and Kyle Larson were among the field, while Jeff Gordon and Tony Stewart were there spectating. Bell's quest to four-peat at the Chili Bowl came up short as Larson drove to Victory Lane. This weekend the world of motorsports will shift its focus to the Rolex 24 at Daytona International Speedway. The Rolex is a really cool race to watch and is only a short drive away if you have never been. It's a 24-hour endurance race, meaning the cars are on Daytona's road course for 24 straight hours.
The race features a few different classes of sports cars and draws fans and drivers both nationally and internationally. The race is really unique in that it's run for 24 hours, but also because it utilizes portions of the oval at Daytona as well as the road course. It's a similar layout to what we see when NASCAR runs the "Roval" at Charlotte Motor Speedway.
Much like how NASCAR drivers dominated the conversation around the Chili Bowl, Kyle Busch has been in the headlines frequently for his participation in the Rolex 24. It's really neat to see these races become a place where NASCAR drivers have gone to
compete and show their versatility and skill in other racing disciplines.
The Chili Bowl and Rolex 24 are two great
examples of prestigious racing outside of NASCAR. While the aforementioned races get plenty of publicity, there are countless other racing series and disciplines that go under the radar.
Here at Homestead-Miami Speedway, we get to host several different types of racing throughout the year from amateurs to professionals. NASCAR is our signature event as all three national series – NASCAR Cup Series, NASCAR Xfinity Series and NASCAR Gander RV and Outdoors Truck Series – come to South Florida March 20-22.
These other series, however, come much more frequent and are often open to the public to come and watch. Many of these other racing events we hold also offer everyone a chance to see cars race on some of our other track layouts.
Racing series like
Formula and Automobile Racing Association (FARA) and Sports Car Club of America (SCCA) are two of our more frequent visitors and they typically race on our 2.21-mile road course. The road course incorporates the frontstretch and backstretch of the oval and then weaves through the infield.
Of course, another way we set up our track to allow for amateur racing is Fast Lane Friday. During Fast Lane Friday, we convert pit road into a 1/8 mile drag strip, allowing South Floridians a safe and controlled environment to race. With Fast Lane Friday becoming one of our most popular events, we have decided to host it twice a month for the entire year except March. It's really become a great place for car enthusiasts to hang out and have fun on a Friday night while enjoying some racing.
These are only a few of the plethora of racing events we host here at the Speedway. Adding to the aforementioned events, we also hold motorcycle races, karting races and much more. So if you're a fan of racing, remember that we have plenty of different races that may peak your interest. And while I know you'll all be here supporting us during our NASCAR weekend, March 20-22, there is plenty more in store the rest of the year that everyone can enjoy.
UPCOMING EVENTS AT HOMESTEAD-MIAMI SPEEDWAY
Jan. 24 Fast Lane Friday
Feb. 1 Miami Exotic Auto Racing
Feb. 7 Fast Lane Friday
Feb. 8-9 Championship Cup Series (CCS)
Feb. 15-16 Formula and Automobile Racing Association (FARA)
2020 HOMESTEAD-MIAMI SPEEDWAY NASCAR DATES
Mar. 20
NASCAR Gander RV & Outdoors Truck Series Race
Mar. 21
NASCAR Xfinity Series Race
Mar. 22
Dixie Vodka 400 NASCAR Cup Series Race