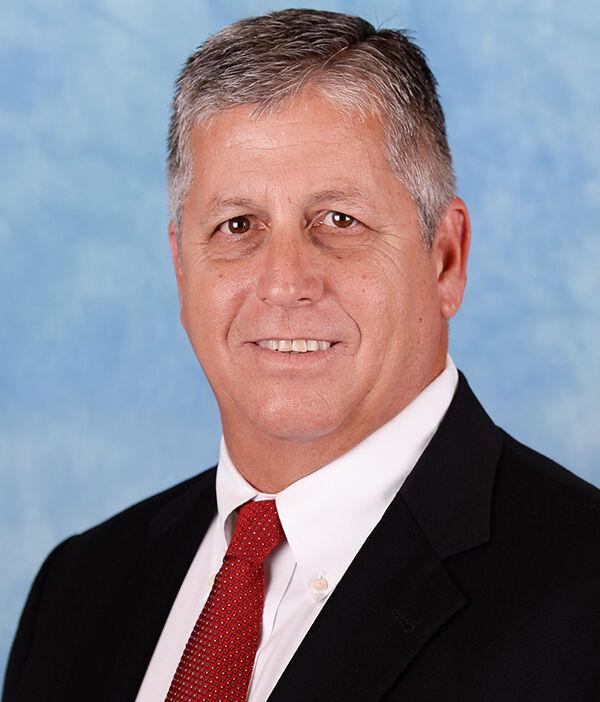 As I've written numerous times and as many of you are aware, historical moments have become commonplace at Homestead-Miami Speedway over the past 25-plus years. The fact that our facility was built as a result of a public-private partnership to help reinvigorate an area in distress as a result of a natural disaster is history alone, in my mind.
Once we started to host races and then championships, the stories were very easy to write. We became synonymous with auto racing in South Florida, and along the way became a favorite destination spot for drivers competing for those titles and looking to battle on one of the most competitive surfaces on the circuit. We became a bucket-list item for many fans yearning to witness those moments and also to take advantage of all the amenities that our track and South Florida has to offer.
Now, you can add one more magical moment to the long list of dreams that have been made as a result of competing at our track. Last weekend, Joseph Mazzone of Littleton, Colorado, an avid skateboarder, was one of about 70 competitors in the annual 24-Hour Ultra-Skate event that has been held at our track for the past several years. Starting on Friday at 8 am and going all the way until Saturday at 8 am, Mazzone did nothing but skateboard, sprinkling in some pit stops to refuel. As a result of his preparation, determination and dedication, Mazzone skateboarded 313.8 miles in that 24-hour period, setting a new world record, breaking the previous mark of 313.1.
While Mazzone might not get the same notoriety as others who have made history at our track – most notably 7-time champion Jimmie Johnson – his accomplishment is extremely impressive when you take into account everything that can transpire in a 24-hour period. Everything from the weather conditions to how you are feeling must be near-perfect to have a chance to do what he did. When you put it in perspective, his 313.8 miles is more than 209 laps around our 1.5-mile oval. It is almost 64 miles longer than the NASCAR Xfinity Series Contender Boats 250 on February 27, and only about 86 miles less than the drivers will amass the following day for the Dixie Vodka 400.
The great thing about our facility is not only do so many people have the opportunity to experience the track first-hand, but like Mazzone they get a chance to achieve greatness in any one of a number of different things that we host, skateboarding included.
For some it's just attaining satisfaction - the feeling that comes from many of the philanthropic events that are held at our track. And those feats are no less impressive and in some ways more meaningful because of the positive effect they have on the people who need it the most.
While NASCAR has long been our signature event, many of the other things we host at Homestead-Miami Speedway are extremely important to us as well. While Joseph Mazzone derived a great deal of satisfaction from his accomplishment, so did we. And when you saw him after the 24 hours, it was clear that he left everything on the track. That feeling of satisfaction is something we get all the time, whether it's a NASCAR driver in Victory Lane or guests who have the opportunity to take their car on the track for one of our Track Laps charity events.
Joseph Mazzone and many more traveled from all parts of the country to Homestead-Miami Speedway for the Ultra-Skate competition. For them, our
facility was a destination spot for many reasons, not the least bit of which was the opportunity to take part in a fun, competitive event in which they had the chance to interact with many others who shared a love for skateboarding. And they had the chance to do it in one of the most desirable vacation spots in the world.
It's somewhat ironic because many of those reasons I just raised for the convergence last weekend, are the same for the guests who make Homestead-Miami Speedway a part of their annual calendar for our
NASCAR weekend. Last year was an aberration for our race, as we held our events absent of fans. Of course the same can be said for most events that were scheduled any time after the first two months of 2020.
With many health and safety protocols that have been put in place by NASCAR, those fans will now have the chance to
reconvene at Homestead-Miami Speedway February 27-28 for the Contender Boats 250 and the Dixie Vodka 400. NASCAR events, no matter the track, have always fostered a certain level of camaraderie that I don't think exists quite as extensively in other sports. It's also a place where special bonds are formed amongst friends and families. Whether it's because of the fact it's an annual occurrence or that the event is truly a multi-day gathering, it's something that people have bookmarked year to year.
And we can't wait to turn that page and host them once again in a few short weeks.
HOMESTEAD-MIAMI SPEEDWAY 2021 NASCAR WEEKEND
February 27
- NASCAR Xfinity Series Contender Boats 250
February 28
- NASCAR Cup Series Dixie Vodka 400
Tickets: 866-409-RACE;
www.homesteadmiamispeedway.com
UPCOMING HOMESTEAD-MIAMI SPEEDWAY EVENTS
February 5
- Fast Lane Friday