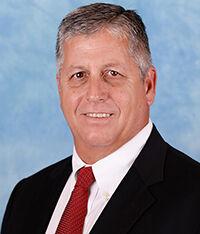 Whenever we approach the DAYTONA 500, it usually gives me a chance to look ahead at the upcoming season and all of the storylines around it. Some of these I have touched on in recent weeks, while others, which focus primarily on the positive course I believe our sport is headed, I will discuss a little further down.
One of the areas that this has never been more of a fact is when it comes to the safety of our sport. And this trend can be traced directly back to one of NASCAR's darkest days – the death of Dale Earnhardt Sr. on the final lap of the 2001 DAYTONA 500 nearly 20 years ago.
The "Intimidator" as he was known throughout his career, Earnhardt seemed invincible, unafraid to fiercely battle any driver who got between him and the checkered flag. With 76 career Cup Series wins and seven championships, he appeared to be unstoppable and destined for even more greatness – which says something considering how much he had already achieved by the age of 49.
His last title came in 1994, his fourth in a five-year span. Although he did not win any championships in his final six seasons (1995-2000), he was in contention each time, ranking in the top-8 in the Cup Series final standings each year with a pair of second-place finishes, including his final season of 2000. Dale Earnhardt's impact on our sport went much deeper than the wins and championships, though. And those effects became even more pronounced after he left us on February 18, 2001.
Without a doubt the safety of our sport has never been better. HANS (Head and Neck Support) became mandatory in all cars starting in 2001. Thanks to the tireless efforts of engineers throughout the industry, other elements of the car evolved, with the main idea in mind during the design process being how to maximize driver safety. Several years ago, you saw the installation of SAFER (Steel and Foam Energy Reduction) barriers at our tracks, yet another judicious investment into the health and safety of our drivers.
Dale Earnhardt's popularity in the sport helped to draw legions of fans, not just across the United States, but throughout the world. Much of his career overlapped with another Hall of Famer in Bill Elliott. It's no surprise that both drivers passed along their passion for the sport and talent in the car to their sons, Dale Earnhardt Jr. and Chase Elliott. Dale Jr. competed on the same track as his father in the Cup Series for five races in 1999 and all of 2000, including the Pennzoil 400 at Homestead-Miami Speedway in 2000. From 2003 until his final year of 2017, Dale Jr. won NASCAR's coveted Most Popular Driver Award each year. Chase, who became the third-youngest driver to win a Cup Series championship last year, has won it in the three years following Junior's retirement, with many more likely in the future.
Chase Elliott's rise to stardom is just one of the many reasons that the sport to which Dale Earnhardt gave so much is on the upswing. Chase's championship in 2020 proved that he will be a driver to contend with for many years to come. After going winless in his first two full-time Cup seasons (2016-17), he has amassed 11 victories over the last three years, including five in his championship season of 2020. Similar to the great athletes in all sports, Elliott rose to the occasion when it mattered the most, recording wins in three of the last five races of the season, including the penultimate race in Martinsville and the championship event in Phoenix.
This year he will be the target for all those seeking to dethrone him, of which there is a bevy who have a viable chance. Former champions such as Kyle Busch, Kurt Busch, Kevin Harvick, Martin Truex Jr., Joey Logano and Brad Keselowski all will be looking to add to their trophy case. Denny Hamlin has won plenty in his career – 44 Cup Series wins to be exact – but is still looking for that elusive title. Other up-and-comers who would like nothing more than to duplicate the early success of Chase consist of the likes of Ryan Blaney, Christopher Bell, Cole Custer and Austin Dillon, among others. They say the only thing harder than getting to the top is staying there. We'll see how Chase responds.
Even more than the glut of on-track talent in our sport is all the good happening off of it. Last year we came together as an industry and became the first major sport to return to action following the onset of the pandemic, one of the first major sports to welcome back and fans and the first to complete the same number of events as originally scheduled in 2020.   
The safety protocols and procedures implemented by NASCAR that paved the way for all of this to happen set a path for others to follow.
Not in a long time do we have as many new ownership groups and as many different tracks on which will be competing as we do in 2021.
Newcomers to the NASCAR ownership group include NBA icon Michael Jordan and Grammy Award-winning musical artist Pitbull, a Miami native. They are two internationally renowned figures who are sure to add to the flare of NASCAR. New venues which are now a part of the Cup Series schedule include road courses such as Road America in Lake Elkhart, Wisconsin and Circuit of the Americas in Austin, Texas.
Nashville Superspeedway will be hosting a Cup event for the first time ever, and the first time a national series race has been staged there since 2011.
So as we look back 20 years and marvel and what Dale Earnhardt did for NASCAR and the legacy he left, you can't help but think that much of what he did then played a pivotal part in the positive path we are on now.
THIS WEEK'S NASCAR ACTION –
DAYTONA INTERNATIONAL SPEEDWAY
Fri., Feb. 12 –
NASCAR Camping World Truck Series NextEra Energy 250
(FS1, SiriusXM NASCAR Channel 90), 7:30 pm
Sat., Feb. 13 -
ARCA Menards Series Lucas Oil 200 Driven by General Tire (FS1), 1:30 pm
Sat., Feb. 13 –
NASCAR Xfinity Series Beef. It's What's for Dinner. 300
(FS1, SiriusXM NASCAR Channel 90), 5:00 pm
Sun., Feb 14 –
DAYTONA 500,
(FOX, SiriusXM NASCAR Channel 90), 2:30 pm

HOMESTEAD-MIAMI SPEEDWAY 2021 NASCAR WEEKEND
February 27
- NASCAR Xfinity Series Contender Boats 250
February 28
- NASCAR Cup Series Dixie Vodka 400
Tickets: 866-409-RACE; www.homesteadmiamispeedway.com
UPCOMING HOMESTEAD-MIAMI SPEEDWAY EVENTS
March 5 - Fast Lane Friday