Sawyer Bartlet has a passion for wrestling. His hard work and effort has paid off. He won his fourth consecutive state championship and has a 128 -0 record as a South Dade Senior High School wrestler.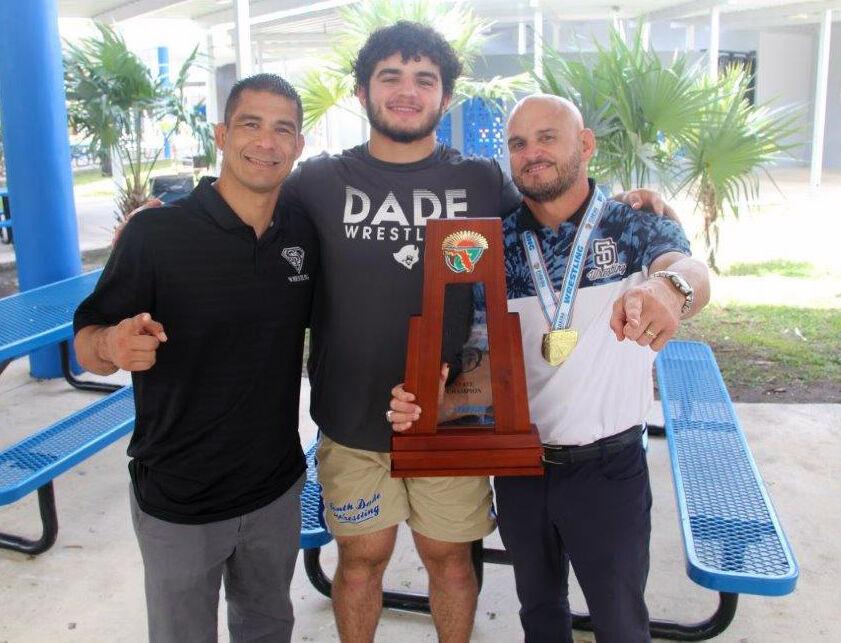 A junior, he has committed to wrestle for Iowa State University.
Bartlet is an intense and focused competitor. "To do well in wrestling you have to be very disciplined and spend hours at practice. I have put in alot of hard work and have done a lot of running and conditioning.
The South Dade Senior High School Wrestling Team won another state championship and all 14 of the team's wrestlers qualified to participate in the meet. They all did well. Very few high school athletic programs have achieved this level of success.
The Bucs wrestlers were honored during a special event at the school. The event included band music and many of the students danced and had fun as the team was honored.
Lawrence Rosario, who won the championship at 170 pounds said, "It takes a lot of work to be a top wrestler. We do a lot of drilling on technique, running and weight lifting. It's important to listen to the coaches. It was good to win the state championship."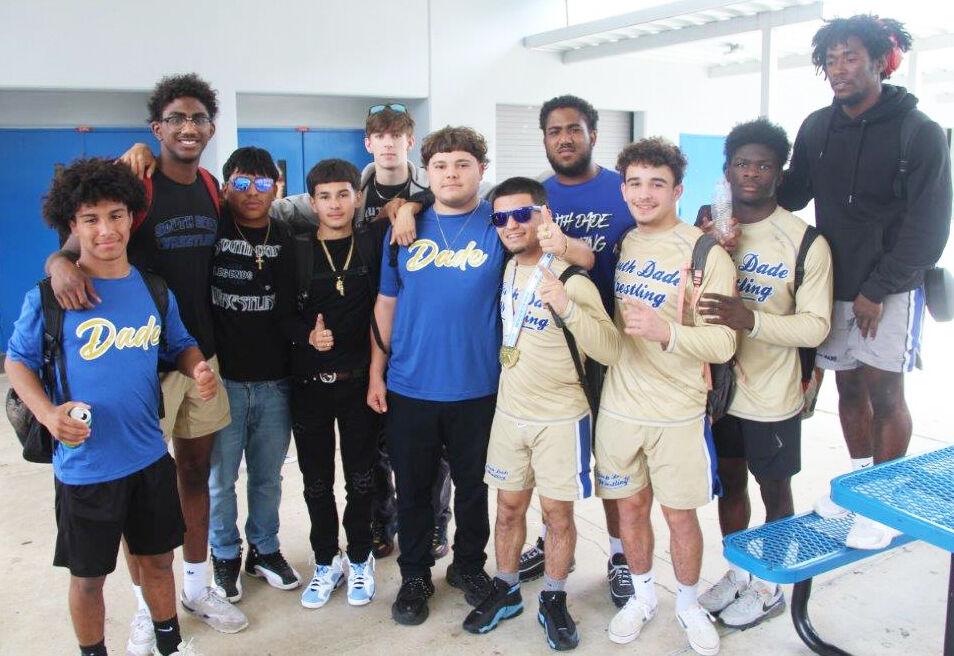 Gavin Balmeceda earned third place in the 152 pound category. He is the son of Coach Victor Balmacedo. "I put in a lot of work this season. I love being a part of the team and having my father as my coach," he said.
Coach Balmeceda encourages young people who want to wrestle to come out, but realizes many won't want to participate in the demanding workouts. "Many people quit during warmups. Our wrestlers have to run, lift weights and work on learning new techniques. It is a very difficult sport. Before a match, many of wrestlers can't eat because they have to maintain a lower weight."