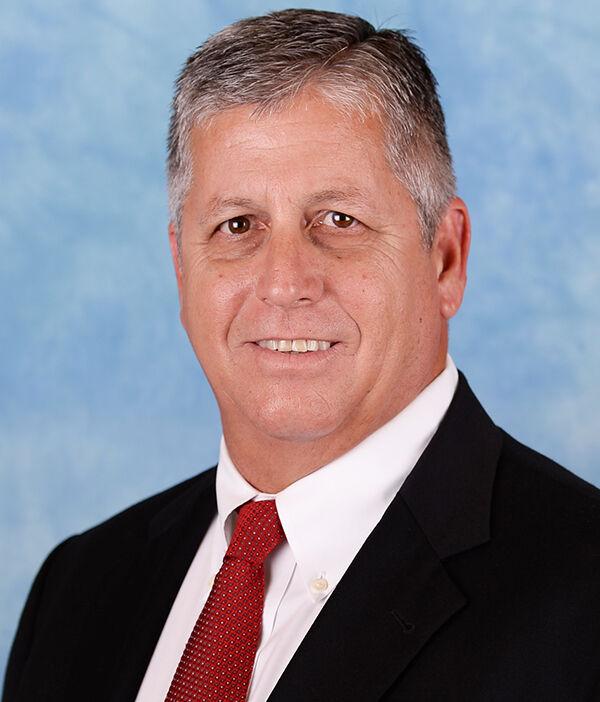 While it's not a NASCAR race, the Rolex 24 this Saturday and Sunday signals the official beginning of the 2021 race season and the unofficial start of the 2021 NASCAR season. After all, the famous sports car race, which started in 1962, is held at the World Center of Racing – Daytona International Speedway – and annually sees a dose of NASCAR drivers participate. In reality, it is the opening of the 2021 IMSA WeatherTech SportsCar Championship season.
Such is the case once again this year for the 24-hour endurance race, except that its NASCAR participation has picked up just a bit. This year's group of drivers is headlined by 2020 NASCAR Cup series champion Chase Elliott as well as 2018 DAYTONA 500 champion Austin Dillon. In addition, Elliott's former Hendrick motorsports teammate, 7-time champion Jimmie Johnson will be a part of the event as well. I have to admit that it's still a little strange calling Jimmie Johnson a former Hendrick Motorsports and NASCAR driver, as this year he will be driving the road course races for Chip Ganassi Racing in the NTT INDYCAR Series.
Long-time NASCAR driver AJ Allmendinger, a road course specialist, also will be in the field this weekend.
When the cars line up this Saturday it will feature a cast that might be the most impressive and recognizable to racing fans all over the world. In addition to Elliott, Dillon and Johnson, familiar names from INDYCAR past and present will be a part of the field, including Simon Pageneaud, Helio Castroneves, Scott Dixon, Alexander Rossi and Juan Pablo Montoya, among others. When you combine this with some of the best sports car racers in the world, you know you have a pretty special event in the making.
In a way, the Rolex 24 is a combination of many different things. It attracts the "star power" from numerous racing disciplines throughout the world, just like an Al-Star event in any major sport. However, it is far from an exhibition race. It's somewhat ironic that the single-biggest race on the NASCAR circuit opens the season at Daytona International Speedway. The same can be said with regards to the IMSA schedule, as the Rolex 24 has a similar significance in that circuit.
Not only are the drivers fully invested in the 24-hour event, but so too are the owners of the teams, which consist of long-time and successful NASCAR owners such as Roger Penske and Chip Ganassi. And while the duo has won many big races and championships during their respective stints as owners, which include INDYCAR as well, it shows how much this particular event means in the overall scope of their work. All you have to do as look at Roger Penske, who at 80+ years old, can still be found in his team's pit box for most if not all of the 24 hours of the race.
We talk all the time about how motorsports is a true team sport in that it is much more than just the driver who affects the outcome of a race. The Rolex 24 is quite possibly even more emblematic of that fact. There typically is around 50 cars in the field of competitors, encompassing four different classes. Each team works in shifts of three to five drivers.
While this year will certainly look a little different from a fan perspective because of the pandemic, the race will still host a limited number of fans, and those who are able to be there in person are in for a treat. And you can be
assured that those fans will get as little sleep as possible in order to watch as much of the race that they can. With as much as this race is a gathering of sorts for the greatest drivers in the world, it's also a chance for some of racing's most ardent fans to have a "convention" of their own. They pick the same spot as previous years, and they watch with the same group of people. Weather cannot deter them, especially since with this race being on a road course, it is run through most weather conditions.
As many of you know IMSA signaled the start of professional auto racing in Miami when our founder, Ralph Sanchez, started the Grand Prix of Miami in 1983. For three years (1983-85), it was run on a 1.85-mile course at Bayfront Park, around the area where the Miami Heat now play. Starting in 1986 it was moved to a course built at nearby Bicentennial Park, and remained there through 1993. In 1998, three years after the opening of Homestead-Miami Speedway, sports cars came to our 2.21-mile road course with the NASCAR Rolex Grand-Am Sports Car Series. The series ran here through 2012. In 2009, the race in October determined the series champion, as we made history that year by hosting the championship races for all three NASCAR national series, Grand-Am, INDYCAR and Indy Lights. It is something that was very special then and has not been topped since.
In fact, our last winner here in the Grand-Am Series – Ricky Taylor (2012) – will be taking part in this weekend's Rolex 24. This just
exhibits the versatility of our track and what a mainstay and key element it has been in the racing world. In fact, Scott Pruett holds the distinction of being the only driver to take part in an INDYCAR race (1996-99), sports car race (Grand-Am, 2004-12) and NASCAR race (Cup Series, 2000) at Homestead-Miami Speedway. He was part of the winning Grand-Am team here three times (2008-09, 2011).
It will be nice to get the 2021 racing season going while also reliving fond memories of our track.
RACING ACTION THIS WEEKEND
Saturday, Jan. 30 – Sunday, Jan. 31 
Rolex 24 at Daytona International Speedway
TV Info: NBC – Jan. 30, 3:30 pm
HOMESTEAD-MIAMI SPEEDWAY 2021 NASCAR WEEKEND
February 27
- NASCAR Xfinity Series Contender Boats 300
February 28
- NASCAR Cup Series Dixie Vodka 400
Tickets: 866-409-RACE; www.homesteadmiamispeedway.com
UPCOMING H-MS EVENTS
February 5
- Fast Lane Friday