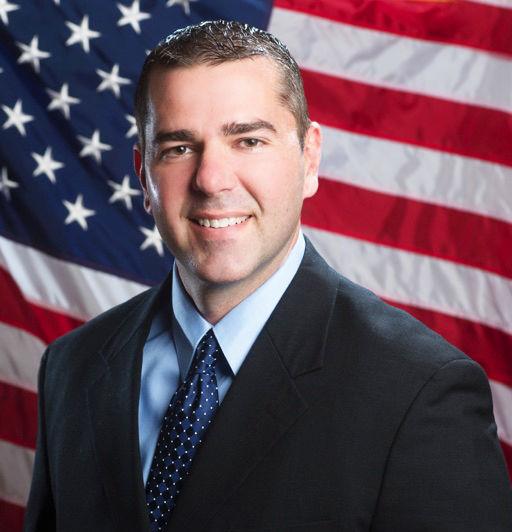 COVID-19 has put Florida and its people to the test.
While many businesses have been able to adapt to doing business remotely,
Florida's huge and essential hospitality industry is one that has found it almost impossible to operate efficiently since March. This sharp decline in business has had dire ripple effects, including preventing Florida farmers from selling their produce to restaurants and suppliers. As a result, tons of perfectly good and nutritious food continue to go from the farms to the trash or being plowed under.
The supply chain is still broken, taking the long-standing problem of food waste and making it far, far worse.
This is heartbreaking, coming at a time when so many Floridians have lost their jobs and joined the unfortunate ranks of the food insecure.
As CEO of Farm Share, a food nonprofit founded nearly 30 years ago, I have witnessed firsthand the overwhelming need for food in our community as a result of the pandemic, and expect it to continue. Since the first week of March, we have distributed more than 20 million pounds of food.
Despite so much hardship and need, I am proud of the tremendous amount of grit and unity our communities have demonstrated. Corporations and individuals have stepped up to volunteer and donate to food nonprofits – an incredible show of generosity and compassion that makes these life sustaining food distributions possible.
Last month, Miami-Dade County joined the fight against hunger by allocating nearly $1 million in aid to keep area farms afloat and ensure that local residents continue to have access to healthy food. Farm Share was so thankful to receive $500,000 of that aid to support local South Florida farmers.
To date, 100% of that aid has been used to purchase produce from such outstanding local operations as Sam S. Accursio & Sons Packing & Produce, Torbert Produce, Redlands Quality Produce, Pine Island Tomato Farm, and Sunrise Growers, among others.
But this close relationship with farmers is not new to us.
At Farm Share, we have been working with farmers since 1991 to significantly reduce food waste. We take produce that would otherwise be thrown away due to aesthetic imperfections and give it at no cost to Floridians who suffer from food insecurities.
This was the simple but groundbreaking idea of our founder, Patricia Robbins. For nearly 30 years, Farm Share has proved to be a sustainable solution to help Florida farmers reduce their food waste while also providing life- sustaining food to people in need.
Now more than ever, Farm Share is fighting to lessen hunger in our communities while supporting the vital agriculture industry.
Whether we live on acres of fertile soil or in a high-rise on a busy thoroughfare, each of us should recognize the importance of local farmers. And it's time we begin supporting them.
I encourage you to visit local farmers markets when they open again, or seek out locally-grown produce at your grocery store.
Florida's agriculture is the second largest economic driver in Florida employing 1.4 million people and generating more than $131 billion in economic impact to the state. If we don't actively work to protect this vital industry from foreign competition, cheap labor and over regulation we stand to lose millions of jobs, food security and a historical way of life.
These farmers have helped Farm Share feed hungry people during their time of need, and now I ask that you help our farmers during their time of need. Demand Florida grown products and help preserve what's left of Florida's agricultural heritage.
To learn more about Farm Share, visit FarmShare.org or call 305-246-3276.
Stephen Shelley is the Chief Executive Officer of Farm Share. 
Shelley also serves as a Homestead City Councilman.