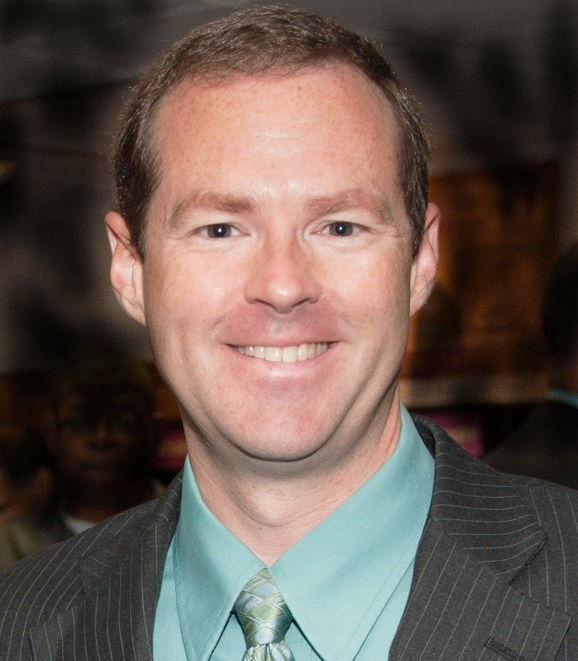 Thanksgiving has become a forgotten holiday. It has become a few days off sandwiched in between the commercial successes of Halloween and Christmas. These few days off have changed from being a time set aside to thank God for who He is and what He has done, to some time set aside to devote ourselves fully to satisfying our greed on Black Friday.
By the way, greed cannot be satisfied. I pray that I did not describe your Thanksgiving weekend.
Instead, I believe that Thanksgiving could be the most important holiday. Celebrating the birth and resurrection of Christ at Christmas and Easter are unquestionably important.
Unfortunately, they are the only times that many people go to church. People that only go at these times are only proving that they do not really care what Jesus did. If this offended you, it is especially important that you keep reading. three of the church services that are the least attended are the weeks following Easter, Christmas, and Thanksgiving. Think about it, if our celebrations of the birth, death, and Resurrection of Jesus Christ were so important to us would we bail on Him the next week?
I think one of the reasons for this is a lack of thanksgiving. Not only have we forgotten to be thankful on Thanksgiving, but we have also stopped being thankful on the other 364 days of the year.
I believe that not only is this true it is the reason we have so much unrest in our country. When we stop being thankful, we become entitled. When we stop being thankful, we stop being generous. When we stop being thankful, we put ourselves first and others last. If Thanksgiving and the giving of thanks is important to us, Christmas and Easter will be even more special.
Be Thankful for the Past
There should be no debate among ourselves that others have sacrificed for us. Many sacrificed their lives so that we could have the Bible in our own language. Others gave their lives so that we could enjoy living in a free country. We also have immediate family members that have sacrificed for us. Beyond all this we must be thankful for things that have happened in our life. 
Joseph in Genesis 50 tells his brothers that though they sold him into slavery because they were evil, God meant it for good. Would you be able to say that? I am not sure that I could, but I should be able to, because God will never leave or forsake me even if others do.
Be Thankful for the Present
I think I know what you are thinking, and yes, I am referring even to 2020. God has given us many opportunities this year. It appears the world is falling apart with the pandemic, riots, and close elections, but each of these present opportunities.
Many have seen opportunity to divide, hate, lie, cheat, profit, and destroy. Others see an opportunity to unite, love, speak truth, give, and build. Unfortunately, many do not have the wisdom to determine who is doing which of these.
You have probably already determined that of course, you are on the right side of all these issues. Forget about that for a moment and answer this: Am I thankful for what I have, and for those who have sacrificed for me, and are sacrificing for me? If you are not thankful you will think that others should
sacrifice for you, but you should not have to sacrifice for others.
If we are thankful for those that sacrificed to give us freedom, we will sacrifice in the present to secure those freedoms for future generations.
Remember when Daniel was told not to pray, or he would be thrown in the lion's den? He not only continued to pray, but he also made sure that everyone knew that he was praying. Part of that prayer was giving thanks to God. Giving thanks to God is vital today for us to continue to have blessings to be thankful for in the future. The more thankful we are of those in our past the more we will show that thankfulness by serving others in the present.
Be Thankful for the Future
Being thankful for the past and present will change your future. However, you cannot be thankful for the future if you do not know Jesus Christ as your Savior.
No one knows what tomorrow will bring. We have no reason to assume that 2021 will be any better than 2020 has been. We can still be thankful for the future. If you have realized the truth that you are a sinner, in need of a Savior, and trusted Jesus as your Savior, you have a hope for the future that most people, unfortunately, do not have. Jesus can be our Savior because He, being God, never sinned, died on the cross, shed His blood to pay for our sins, was buried, and rose again on the third day. If you will trust Him as your one and only Savior, you can be thankful for what He did in the past, what He is doing in the present, and what He has promised for the future. Don't let the unknowns of tomorrow destroy today. Trust in Jesus Christ right now. Once you have done this you have so much more to live for. We can then show our thankfulness by telling others about what Jesus did for all of us.
If you or anyone you know needs to talk to someone about the gift of salvation please contact me at pmattfloyd@gmail.com. Though it seems as if the world is falling apart, we do not have to fall apart with it. We can, with God's help, be thankful for everything coming our way. Now is the most important time to be in church learning more about God and His Word.
If you do not have a church that is teaching and preaching the truth from the Bible, we would be honored if you would join us this Sunday at 11am. You can find out more information on our website, calvaryflorida.com. On our website you will also find a full message about this topic. Check it out and tell others about it also. Happy Thanksgiving!!!