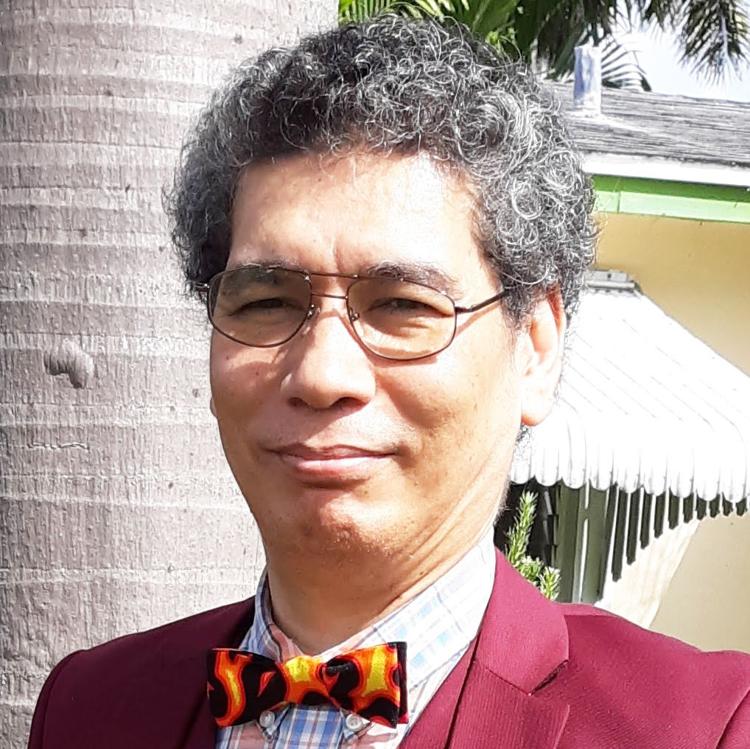 Homestead Mennonite Church is currently experiencing a season of transition as it simultaneously endures this season of challenge and adjustment with which I suspect all congregations are contending due to the existing pandemic. Rick Lee and his wife Debbie were recently called to serve in a youth mentoring ministry in Mississippi, and so HMC finds itself engaged in the pastoral search process, not an altogether unfamiliar situation. We had been blessed with Rick and Debbie's tenure for the past eleven years, and are now doing our best to put our shoulder to the plow through the field ahead.
Rick himself would probably tell you that it was most likely Jesus's intention that all the members of the Body would contribute to its life and health in their own capacity. In general, any good leader and organization should be able to recognize potential and strive to cultivate that. Reflecting the philosophy of our local congregation, based on that which is expressed throughout the New Testament itself, our congregation and leadership would historically tend to seek opportunities for individuals to exercise their gifts for the benefit of the Body. It is useful to keep in mind that gifts can be defined as not only the talents and abilities of individuals, but also the individuals themselves as they learn to apply those assets.
Such an approach and rationale are derived from the Scriptures directly. The apostle Paul regularly wrote about gifts in the Church in various contexts and from various angles. In separate letters to some of the New Testament assemblies, Paul would describe how different members play different roles, and that it is part of our Christian duty and delight to capitalize on our aptitude and insight for the welfare of the one Body. He would even characterize these roles as endowments to the Church, and emphasized their individual and beneficial quality and singular source.
"There are different kinds of gifts, but the same Spirit distributes them. There are different kinds of service, but the same Lord. There are different kinds of working, but in all of them and in everyone it is the same God at work. Now to each one the manifestation of the Spirit is given for the common good." (1 Corinthians 12:4-7)
Based on further relevant passages from the first letter to the Corinthians and the letter to the Ephesians, we are able to observe that Paul identified individual roles and services or ministries (e.g., apostles, prophets, evangelists, pastors, teachers, miracles, healing, aid and support, administration, languages) as representations of these gifts to the Church for the purpose of "equipping of the saints for the work of service, to the building up of the body of Christ" (Ephesians 4:12).
For the assembly of believers that identifies itself as Homestead Mennonite Church, over the past couple of months following the departure of the Lees a cohort of individuals has helped the congregation of HMC to worship God together by delivering messages from God's Word, exhibiting the nature of living gifts and helping us focus on our faith and source of hope. This includes: Randy Natalino, current elder at HMC; Jason Wyse, former congregant and Treasurer at HMC; Chuck Goertz, former pastor at HMC; Mike Zehr, pastor of The Gathering Tree in Key West; Steve Park, musician and recurring congregant, former participant of HMC's worship team; Jake Goertz, former congregant, son of Chuck Goertz, currently a chaplain at St.Anthony's Hospital in Lakewood, Colorado.
The fact that some of these individuals are not specifically current "members" or regular attendees of our congregational gatherings attests to the concept of the Church at large and the unity of the Body. Some of them have been directly associated with HMC at one time or another, while all remain connected by the bond of Christian solidarity and common faith. Their commitment to supporting the diverse and distributed parts of the Body is admirable and appreciated. It is a kind of comfort to know that HMC holds a special place in the heart of each of these dedicated servants of the Church.
It reminds me of how the apostle Paul would sometimes express his fondness and pine over being absent from one assembly or another in his letters.
Jason Wyse's most recent message, in particular, resonated with me on a few levels as he elaborated on the idea that not only is Jesus our Good Shepherd, but we as the members of the Church are meant to be "good shepherds" to those who seem lost or need direction. Jesus is our model as we strive to bring everyone into the fold, to help them fulfill their potential and utilize their skills and savvy to become gifts to the Church. Thus, shepherding, in the sense of guiding someone toward the truth and love expressed through the Gospel — believer and non-believer alike — is not merely the purview of a single role or individual. I believe it is not too much of a stretch of imagination or credulity to build on Jason's thesis that all believers share a part of the responsibility in shepherding to then conclude, once again, that there is one Church, with many members, and we are all significant in that framework, each contributing in different ways.
To further reinforce the idea that every member of the Body is important, even those deemed less conspicuous or esteemed, Paul would be inclined to counter the notion of what are often perceived as "lesser" or "trivial" members of a body.
"On the contrary, it is much truer that the members of the body which seem to be weaker are necessary; and those members of the body which we deem less
honorable, on these we bestow more abundant honor, and our less presentable members become much more presentable, ..."
(1 Corinthians 12:22-23)
I think the apostle Paul, given his fondness for analogies and metaphors, could have just as readily referenced a ship and its crew as an illustration of the collective whole working together toward a common goal, with each member dependent on all others. A particular episode of the "Star Trek: Voyager" television series exemplifies the desirable quality of attention to "the least of these" and the need for recognizing that everyone is vital and integral for effective operations.
In this episode, Captain Kathryn Janeway has come to the realization that she may be neglecting some of her crew, and so decides that she needs to devote some time and attention to some of the ship's staff who are assigned to less acclaimed or less applauded positions, to help them feel included and valued and useful. The three crew members spotlighted in this episode each have unique personality quirks that tend to make them somewhat socially awkward (an arrogant genius, a hypochondriac, and a nervous self-doubter), and are assigned to posts on the ship that represent what might be typically considered menial or undistinguished jobs.
Throughout the story, Captain Janeway attempts to engage each of the overlooked, wayward, misfit crew members and does her best to encourage them and stimulate them to showcase their expertise and ingenuity. When one of the normally prominent crew members questions the abilities of one of the misfits and Janeway's actions and intentions, Janeway proceeds to explain her reasoning from her perspective as captain.
SEVEN: Celes is unreliable. Her sensor analyses will be full of errors. You could be putting your lives at risk.
JANEWAY: Don't worry Seven, I'll check her work.
SEVEN: This mission could be better served with a more experienced crew.
JANEWAY: No, not this mission. Ever hear the tale of the Good Shepherd? If even one sheep strayed into the wilderness, the shepherd left the safety of the flock and went after it.
SEVEN: So you're intending to rescue them?
JANEWAY: In a manner of speaking. Maybe all it will take will be some personal attention from their Captain. Maybe something more. But I won't abandon a member of this crew, no matter what their problems might be.
In true captain fashion, Janeway went on to strongly encourage her command personnel to demonstrate the same shepherding efforts she was attempting. I find it to be quite fascinating and insightful how that episode of "Star Trek" focused on the idea that on one ship there are many crew members and they each contribute in some significant way, even if they are not always recognized. Echoing Jason Wyse's sentiments from his message, ideally, the Church should be just as comprehensively encompassing in its desire to draw all people to Jesus, with all its members doing their part to be a shepherd in people's lives, providing comfort, compassion, and hope.
Incidentally, that episode of Star Trek happens to be titled "The Good Shepherd." I find it particularly gratifying when, in Biblical expositions, it is possible to include references to popular culture that directly reference the Bible, further demonstrating that God can use ANYTHING to spread the truth of the principles established in his Word.