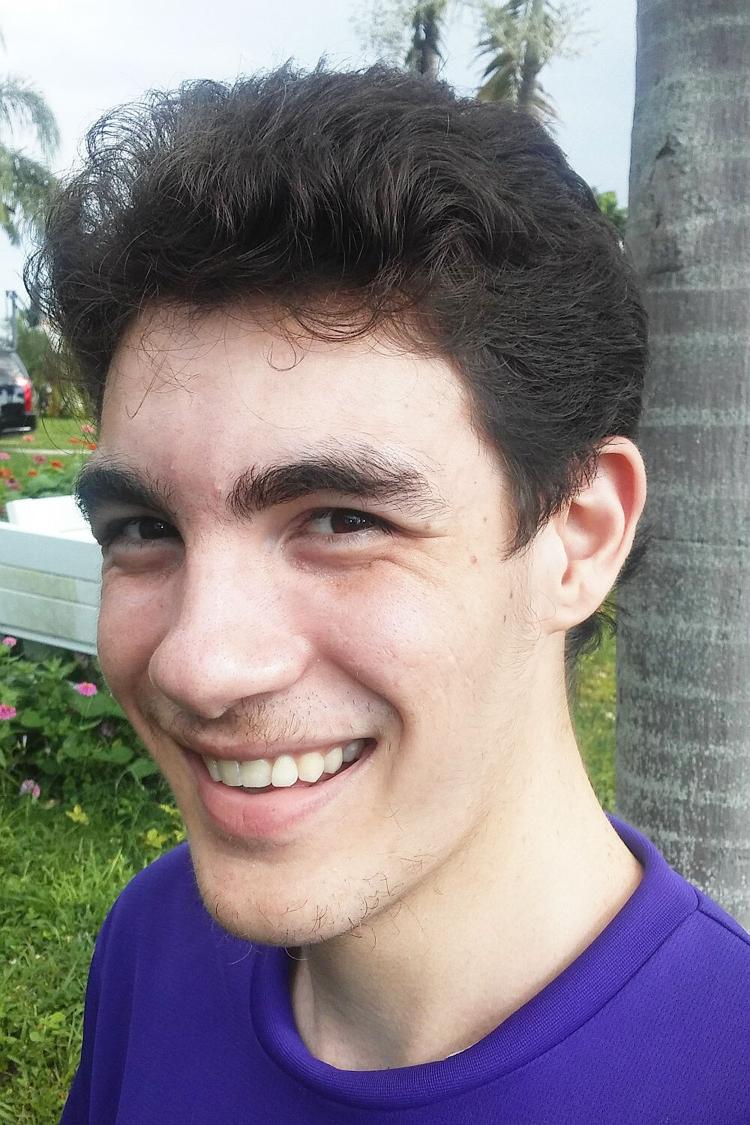 This year has been difficult for many, including Homestead Mennonite Church (HMC), my home congregation.
Besides the coronavirus and political unrest, our pastor resigned and moved away. (He's doing well, working for Mennonite Mission Network in their Service Adventure program as host and mentor for the program's young adult participants.) Besides our pastor leaving, his wife—who would plan most of HMC's special events—left with him. (She's doing well too, also hosting the Service Adventure program, as well as teaching English as a second language.)
Come this season of Advent, a tradition of longing where we reflect on our desire for Christ to come, we have neither our pastor nor our event coordinator to lead us. Advent and Christmas were going to pass by.
But I decided to take on the mantle of Advent-planner for this year. God spurred me with thoughts of an Advent song that we've used in passing
before—The first lines go, "Surrounded by shadow, we wait for the light. / In darkness, our hope flickers dim." This year, our Advent meditation is focusing on those lines specifically and letting them mould how we celebrate. The end result is that the focus feels slightly different than in other years.
For example, the Advent formula is usually four themed weeks plus Christmas Eve. The theme each week changes from hope to peace, then to joy, and then to love; and on Christmas Eve, we celebrate Christ. In many Advent traditions, lighting candles is part of each week, and this year, we do the same. However, instead of starting with lighting one candle, the Hope candle, on the first week, I had us start with all the candles lit. But each week, one more candle gets blown out, until on Christmas Eve, we're left with only the Christ candle lit. The love, joy, peace, and hope candles will all be
extinguished.
That might seem counter-intuitive. Perhaps it is, but I feel it matches with how our longing might feel in this season. Other years, our Advent longing fills up with an abundance of positive emotions as we await Christ's
coming. The hope and peace, joy and love build on each other until we reach our bursting point, and Christmas Eve is the culmination of hope about to be fulfilled.
But this year especially, the wait may not make us feel any better or more positive. Our hope doesn't burgeon us, but instead may seem like a candle flickering dim, the light growing empty as we search for better days. Perhaps we don't feel the love, or the joy, or the peace, and our hope becomes a dying gasp, the last bit of a candle's wick. Still we cling to it, only to be crushed by the atmosphere as the year goes on. When Christmas Eve comes, the four candles will have gone out, and with their smoke lingering in the air, our eyes will only have Christ's lone candle on which to focus.
That's why it's important to remember that when all those other things fade, God remains. The Christ candle does not and will not go out. He was there, born as a Human, living as one of us, dying for us, and rising as evidence of our salvation, promising to come again as the fulfillment of our world's full renewal in his kingdom.
In the meantime, God continues to be here with us in the form of his Spirit, pulling us closer to himself in the midst of our suffering.
Even when families must be separated, God is here.
Even when we can't meet together and celebrate in person, God is here.
Even when the smog of disease and death overshadow us, God is here.
Even when our hope has gone out and we can't imagine things will ever get better, here God is still.
For this Advent season, that truth is where I desire our focus to linger. Christ is more important than hope, peace, joy, or love, because in Christ, all these things can be found. Our peace can be ripped from us, our joy can be squelched, we can feel like no one loves us; and yet, we can push beyond all of those things because God is our strength. Through him, we can find hope in even the bleakest situations.
This year, I may not be able to interact with people face-to-face as much as usual, but I met a new online community and chat with them pretty much every day. I've built strong bonds of friendship with them, I've been able to share my faith with them, and some have even asked me for prayer. I am thankful for that.
This year, employment situations continue to be difficult, perhaps even horrid. But at the same time, my father was able to move from part-time to full-time work for the first time in years---in the midst of a hiring freeze, no less---precisely because his field meshes so well with distance learning, something that has gained greater emphasis and appreciation. I am thankful for that.
This year, I've reached towards my goal of being an author of
fantasy fiction, I continue to write and practice even though I fear I may be moving too slowly for my modern American world.
Also this year, I graduated with my bachelor's from the University of Central Florida holding summa cum laude honors. I'm lining up universities to pursue my master's degree and am still passionate about honing my craft to honor God through it. For all of that, I am thankful.
The year may have been hard, but there have been bright spots in it. God is in those bright spots, and far deeper still, he remains present in our darkness, whether we see him or not.
For this season of Advent and beyond, I want us to focus on Christ. With him, we can find our hope, peace, joy, love, and more.
Merry Christmas to you.
May your New Year be blessed.