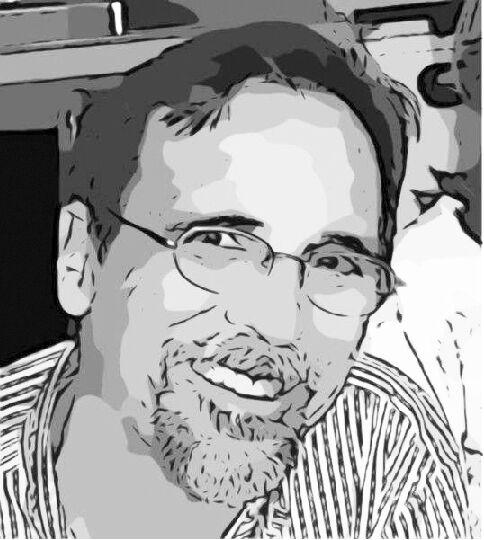 This is my goodbye column. Thanks for letting me practice writing for you. I hope you have gained at least as much from the efforts as I have.
My definition of retirement has long been "organize my life so that I can give myself away." Writing an occasional column for South Dade News Leader (SDNL) for free is a small nod in that direction. Now my wife and I intend to move from our very comfortable home in the Villages of Homestead, to a much less comfortable home in Jackson, Mississippi. We will be working/volunteering for Mennonite Mission Network (MMN). It is back to the mission field for us.
Select 17-20 year old students can take a "gap year" to explore service and Christian community through MMN. Maybe you know of a teen who would benefit? The program is Service Adventure. We will be unit leaders of one of these houses where 4 students will live in common community with us as they serve poor residents of Jackson by volunteering 30 hours a week through local service agencies. I love the practice and discipline of making sure life experiences are actually learning experiences. That is how growth happens. And that is what we will be doing with the students who will live with us one year at a time.
In addition to learning about Christian community and service, we will also commit ourselves to a local church which needs the talent and energy that a handful of young people can provide. The reason to join any church is to help that body be a stronger witness of Christ's presence and to love God by loving the surrounding community.
Of necessity I am also leaving my role as pastor of Homestead Mennonite Church (HMC). If you are a prayer, pray for HMC as they devote themselves to finding and calling a new pastor who will "equip people for works of service, so that the body of Christ may be built up until all reach unity in the faith and in the knowledge of the Son of God and become mature, attaining to the whole measure of the fullness of Christ." And if you want to be part of a church that wants to be salt and light to Homestead, I am sure they would be glad to see you. Call 305-484-2431. Covid 19 is an unmerciful beast. Currently we gather to help each other worship God together via Zoom.
The MMN provides room and board, but not much more. So, my wife and I will need to raise missionary support and likely find part time jobs to make sure we can do all that we financially need to do. If you feel called to support us in this mission, leave a message on the church phone (number above) and we'll make a way to help you help us. Thanks.
One final word. Jesus lived among us to show us and to tell us what the Kingdom of God was like. He was truly the beginning of that Kingdom coming to take root among us. Since his time, the kingdom is here, but not yet fully here.
The world establishes kingdoms using armies, power and force. Not so the kingdom of God. Jesus said the kingdom of God is like the smallest of seeds that grows into a large plant, or like a little yeast hidden in a large batch of dough. It starts out imperceptible. But it's overcoming work is inevitable. Jesus himself came on the scene that way; a baby laid in a manger in a tiny village in the hills of Galilee. He grew up a carpenter's son. He chose as messengers fishermen and common folks; not powerful influencers, eloquent, or famous people.
Nothing about how he carried himself or what he taught should give us the idea that Christianity will force itself on the world. Yet, God's reign is doing, and will continue to do that. "The kingdom of this world will become the kingdom of our God and of his Christ." And we are all invited to share in that yeast-like hidden work. My bet is some of you are already doing it. Some do not even notice. Some discount their efforts. Some are distracted by big flashy productions and shows, surmising that that must be how the Kingdom is advanced. But God says it is advanced one conversation, one cup of cold water, one act of kindness in Jesus' name at a time.
It is advanced when the owners of SDNL give away column inches to pastors and other Christians to write a few words to their readership. Thanks, Dale and Ann, for graciously giving Christians a voice in the community. Christians need to speak truth to power without requiring that we be considered powerful. Some will be prophetic. Others will be full of grace and truth. I trust we have planted a few small seeds in good soil in Homestead and that someday it may produce a bountiful crop.
We will pray for you to that end.