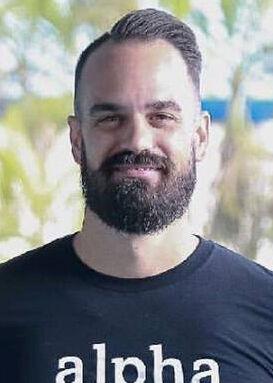 There has been a lot of discussion surrounding the topic of human rights, life, and abortion recently. Between the fact that these are hot issues among voters in our country, to the fact that the Supreme Court recently decided to consider a Mississippi case limiting abortion, which may give a glimpse into courts view on the constitutionality of Roe v. Wade, life—particularly the life of the unborn—is regularly placed in our view.
But what really is the nature of the issue?
Is the nature of the issue surrounding constitutional rights, religious principles, sexual ethics, women's rights, or is there more to the entire story? To many, there are three things that have led to a final conviction on this matter.
First, the Bible says that God made us in his image and likeness. This teaching is found in Genesis, the first book of the Bible. There, it says, "Then God said, 'Let us make man in our image, after our likeness. And let them have dominion over the fish of the sea and over the birds of the heavens and over the livestock and over all the earth and over every creeping thing that creeps on the earth.' So God created man in his own image, in the image of God he created him; male and female he created them." And then the text continues, "And God blessed them." In his book Human Rights and Human Wrongs, John Stott offers that "all those human rights we call the freedom to profess, practice, and propagate religion, the freedom of worship, of conscience, of thought, and of speech, come under this first rubric of our relationship to God." Humankind is created in the image and likeness of God. Therefore, it has dignity.
Second, the Bible says that God thinks of us. As the crowning act of His creation, God thinks of humankind. In fact, the mere idea is so amazing that it led one poet, in Psalm 8:3-4, to exclaim, "When I look at the night sky and see the work of your fingers—the moon and the stars you set in place—what are mere mortals that you should think about them, human beings that you should care for them?" (New Living Translation). God is thoughtful of humankind, and, therefore, humankind has dignity and value.
Finally, the Bible says that God expects moral justice in society. Human dignity and value come with human responsibility; these can't be separated. Humans have a God-given obligation, as His creatures, to treat one another with
respect. Thus, Jesus says, "So whatever you wish others would do to you, do also to them, for this is the Law and the Prophets" (Matthew 7:12). There are a variety of verses in the Bible that express God's vision of society, but based upon the principles above, a few things can be concluded. Society should be moral (reflecting what is right and wrong), it should be just (enforcing what is right and wrong), and it should be fair (measuring out the consequences of right and wrong evenly among everyone).
So, is life sacred, or not?
The answer to that question is, yes, all life is sacred. But we cannot be guilty of weighing in unfairly on either side of the issue, whether the life being considered is unborn or not. We must be responsible with our minds, and balanced with our hearts, and insist on the fact that all of life is sacred, whether in or out of the womb. So, when it comes to the unborn, we must fight for justice. And when it comes to the social issues that are so often
excused one way or another, we must fight for justice. All of life—not just some of life—is sacred.