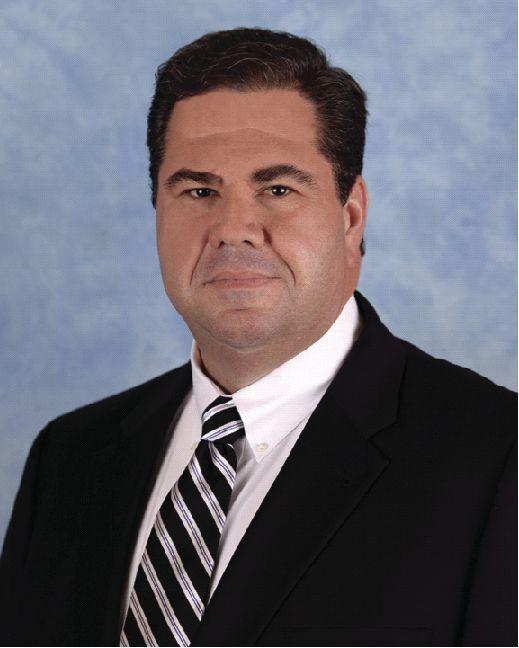 Last Saturday, the stars were out on full display as NASCAR held the 35th annual Monster Energy NASCAR Cup Series All-Star Race at Charlotte Motor Speedway. Over time, all-star night has become one of the most anticipated events on the NASCAR schedule, producing some of stock car's most exciting moments.
In 1987 there was the famous "pass in the grass," a phrase coined by play-by-play announcer Keith Jackson as Dale Earnhardt Sr. got loose and cut across the grass before getting his car straight once again to eventually win the race. Perhaps the most notable all-star moment came in 1992 as once again Earnhardt was battling for the lead, this time with Kyle Petty and Davey Allison. "The Intimidator" spun out, causing a drag race on the final stretch between Allison and Petty. Allison ever so slightly prevailed, giving him his second consecutive all-star victory in the race that is now known as "One Hot Night."
While in many sports, the all-star weekend is a chance for the biggest names to work together for a few days, NASCAR's all-star event has often seen their top drivers clash in this premier event. In 2010, Denny Hamlin and teammate Kyle Busch made contact, knocking Busch out of the race. After that race, owner Joe Gibbs had to separate the two drivers as Busch was so irate he made a visit to Hamlin's hauler to confront him for the wreck.
This year we got the best of both worlds as we saw some of the best
racing to date this season on the track and some drama off of it. It was one of the best all-star races in recent memory, and it all started with the Monster Energy Open, where the final three all-star drivers were determined.
With a chance to race for one million dollars at stake, there was plenty of aggressiveness in the open from the moment the green flag dropped as
each stage winner and overall race winner would be moving on to the all-star race. 
Each of the first two stages ended with contact as Bubba Wallace was hell-bent on advancing to the all-star race. In stage one, he went door to door with Larson to take the lead and then again bumped with William Byron as the two drivers came across the finish line. Byron just barely edged out Wallace, but it wouldn't be long until Wallace got a shot at redemption.
As stage two came to a close, Wallace made contact with Daniel Suarez coming to the line and as Suarez spun into the grass, Wallace locked himself into the million dollar race. For Wallace, it was an emotional moment as he has recently been vocal about how difficult his struggles on the racetrack have been. Throughout the rest of the night, Wallace was clearly having the most fun he's had in a long time, voluntarily pouring Coca-Cola on his head during driver introductions and making witty remarks on the radio.
What was really cool about seeing Bubba's emotions range from crying to ecstasy throughout the night was that it showed just how much this race means to drivers. A lot of times as fans, we dismiss all-star events as being exhibitions, but it was clear to me on Saturday that the drivers don't necessarily feel that way. Larson, who won both the open and the all-star race on Saturday, said that winning the prestigious race was just as important as any other and that finishing first meant more to him than winning the million
dollars.
While Larson stood joyfully in Victory Lane, Clint Bowyer and Ryan Newman provided plenty of sparks on pit road. After some on track incidents, Bowyer sprinted over to Newman's car and started throwing punches into the window. Thankfully, neither driver was injured, but it was truly quite the way to cap off an already action-filled evening.
So as we've made it through 12 of the 26 regular season races thus far, the NASCAR All-Star Race provide a short break in the season and could be an indication of much more can't-miss racing to come. As we continue to creep towards the postseason and those playoffs berths start to get clinched one by one, I'd expect that we'll see even more of this same intensity both on and off the track as drivers start to feel the pressure of winning a championship. So if you thought tensions were high and the racing was fierce during the all-star race, just imagine what it will be like by the time the Championship 4 reach us right here at Homestead-Miami Speedway.
NASCAR ACTION THIS WEEKEND
Sunday, May 26 at 6:00 PM (ET)
Monster Energy NASCAR Cup Series Coca-Cola 600 at Charlotte Motor Speedway
Tune In: Fox and SiriusXM NASCAR Radio Channel 90
Saturday, May 25 at 1:00 PM (ET)
NASCAR Xfinity Series Alsco 300 at Charlotte Motor Speedway
Tune In: FS1 and SiriusXM NASCAR Radio Channel 90
The NASCAR Gander Outdoors Truck Series is off this weekend and will return to action June 7 at Texas Motor Speedway.
UPCOMING EVENTS AT HOMESTEAD-MIAMI SPEEDWAY
May 25-26 Formula and Automobile Racing Association (FARA)
May 31-June 1 Xtreme Xperience
June 14 Fast Lane Friday
June 15 Performance Driving Group
June 16 Miami Exotic Auto Racing
2019 HOMESTEAD-MIAMI SPEEDWAY NASCAR DATES
Nov. 15 Ford EcoBoost 200 Gander Outdoors Truck Series Championship Race
Nov. 16 Ford EcoBoost 300 XFINITY Series Championship Race
Nov. 17 Ford EcoBoost 400 Monster Energy Series Championship