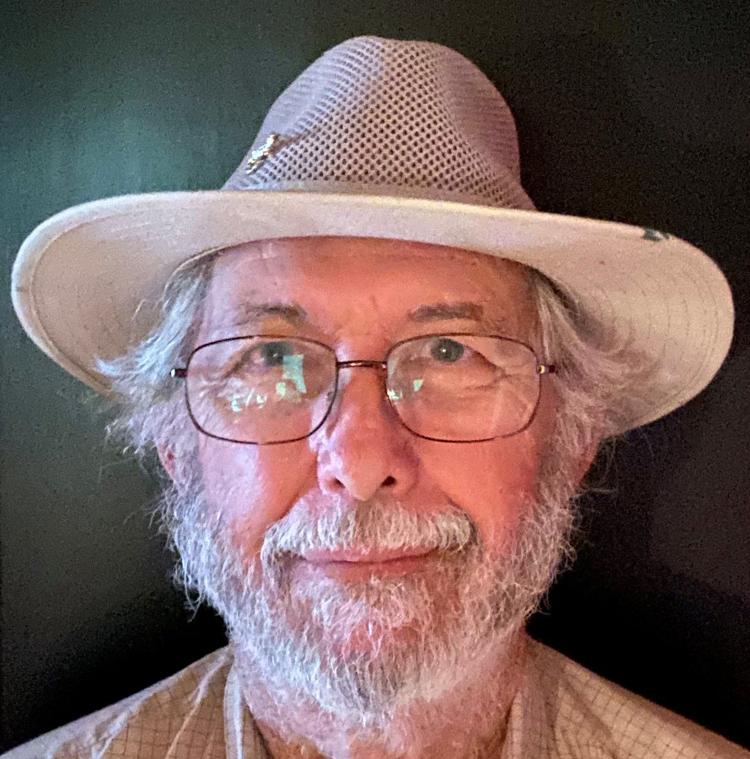 The battle over the Urban Development Boundary (UDB) is all about freedom.
As J.J. Rousseau elucidates in The Social Contract, we can only be free if we agree on which freedoms we can exercise. Zoning laws set us free to choose where we live and conduct our business, free from the threat that someone else can enter the neighborhood to conduct activities which will disrupt our lives and livelihood.
The Redland has been designated as a rural agricultural area. Many thousands of people have bought land in Redland in the expectation that they will live and work in an agricultural community and that they should be free to do so for the foreseeable future.
This community's freedom to pursue the life that they have chosen is now being threatened. A small group of large land owners are proposing to move the UDB, asserting that they need to be "free" to sell their land to developers.
Of course, anyone can sell their land at any time, but land outside the UDB can only be used for residences on parcels of five acres or more, or those smaller parcels which were "Grandfathered in" at the time of the creation of the Redland agricultural district.
Land has historically been a good investment. My agricultural land in Redland is now worth 10 to 12 times what I paid for it 40 years ago, a far better return than I would have had with the money invested in a (401)k or the stock market. If I were able to sell my land to a developer, it would be worth much more, perhaps 20 or even 30 times what I paid for it.
Where would the additional value of the land as developed land come from? Not from thin air, but from the public coffers. Developers are in the business of privatizing profits and socializing costs. Every additional residence is an additional cost to infrastructure: roads, schools, police, fire and all other services; all paid for at the tax payer's expense. Developers take the money and run. Development of the Redland will be an additional burden to all citizens of Miami-Dade but an especial burden to residents of all S. Dade whose schools will be more crowded, whose roads will be yet more congested and other services further overtaxed.
It is not all together clear how few farmers are in favor of moving the UDB into the Redland and permitting development there for their personal enrichment and at the community's cost, but those neighbors are not the only beneficiaries of the proposed development of the Redland. Absentee landlords own much, perhaps even a majority, of the row crop farmland in Redland devoted to vegetable crops. Given the opportunity to sell to developers, these absentee landowners, with no roots in the community, would have no hesitancy to sell to the highest bidder. If the UDB is moved and development is permitted, much of the future of our community will be decided by outsiders. Those of us who live here will suffer the consequences.
Row crop farmers are finding it difficult to compete and they are finding it even more difficult to adapt. If these farmers took a page from the smaller acreage farms devoted to profitable niches—which they often deride as "hobby farms" despite their economic productivity—they might find more sustainable paths. If they are unable to innovate, they should sell to farmers more ready to adapt and put that land to good use; let them sell it to other farmers who know how to make better use of the land.
Agriculture is thriving in Dade County with the latest US census showing a 30% increase in productivity making it a two billion dollar contributor to our economy. Much of this wealth is produced by the 5700 small farmers on five acres or less who comprise 71% of the farms in Dade. My own small farm provides a living for four families and one can be sure the situation is similar for most other small farmers. We are citizens of the community who are committed to living and working here in a rural not an urban setting. We are playing by the rules and simply wish to be left alone and not have to battle developers. The developers want to change the rules and rob us of the freedom to lead the lives we have chosen.
The farmer/developer who chairs the Ag. Practices Board publicly called for supporters of moving the UDB to attend the Dec. 4th meeting where this matter was to be discussed. One former employee of Farm Bureau and former resident now living in Okeechobee showed up in support. Scores of actual residents attended and spoke in opposition. To date, over 3,900 people have signed the online petition in opposition to moving the UDB into Redland.
This matter which effects all S. Dade, indeed all of Miami Dade, has been deferred to the Jan. 9th meeting of the Ag. Practices. Folks need to come and be heard. If you can not attend, you can still sign the petition, contact your County Commissioner or if you are a member of any of the organizations represented on the Ag. Board contact the officers of the organization and let them know your thoughts.
Let's follow the wise recommendations of the Urban Expansion Area Task Force and the Miami-Dade Planning Department and keep the UDB and the Redland intact, preserving our rural community.
Martin Motes, a Dade native, has been farming in the Redland for over 40 years. He is president/owner of both Motes Orchids and Redland Press, Redland