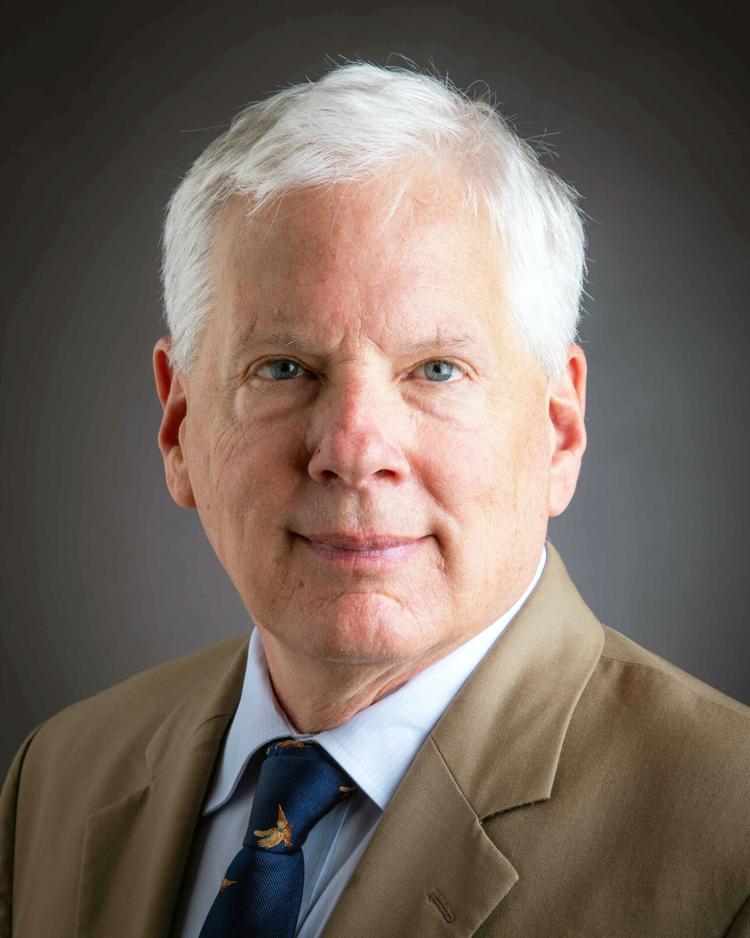 The thief struck in an instant. My attention had turned to a scientist explaining his work to make vanilla a new South Florida crop. When I returned to where I was to speak at lunch, I was down a roast beef sandwich. It was in the jaws of a raccoon scampering away with his spoils.
Not all encounters with critters are so funny or benign. As Florida grows, we're increasingly likely to have four-legged neighbors. It behooves us to carefully consider what we're getting ourselves into.
The continuing urbanization of Southeast Florida consumes more and more wildlife habitat, and the wildlife itself adapts or perishes. This raccoon obviously adapted.
Fort Lauderdale is a living laboratory for the study of human-wildlife interactions.
It's important to understand these interactions because they have ramifications for the health of humans and animals alike. Scientific consensus indicates that COVID-19 crossed over from animal to human. The more we can learn through research, the less we'll have to learn the hard way through worldwide pandemics.
Ecologists at the University of Florida's Institute of Food and Agricultural Sciences (which includes a wildlife science division not captured in its name) have focused on the raccoons of Tree Tops Park in Davie to investigate how their behavior changes in response to human behavior.
What they've found is fascinating. Raccoons are highly adaptable, thriving in the most remote stretches of the Everglades and the immediate area around the dumpsters in Tree Tops Park. In the Everglades, they live their natural wild raccoon life, foraging and competing for hard-earned meals. At Tree Tops, they stay out of sight by day, becoming active at dusk, sharing space in the buffet of barbecue remnants they find in the trash receptacles.
Living and eating in such close proximity appears to increase the risk of disease transmission—among themselves and to humans or pets. The most well-known epidemiological threat posed by raccoons is rabies. However, Dr. Mathieu Basille of the UF/IFAS Fort Lauderdale Research and Education Center in Davie, counts more than 130 pathogens, parasites and contaminants in Florida raccoons, 20 of them posing possible health risks to humans.
Basille's plea: Please do not feed raccoons. Animals who associate people with food put both at risk. The risk to humans from raccoons is relatively low, but think of what can happen when a human meets a black bear.
Wild animals, even the cute and charismatic ones like raccoons, Basille reminds us, are not pets. In fact, wildlife poses dangers to our domesticated animals, as anyone who has lost a house cat or a heifer to a coyote can testify.
Human-wildlife interaction is too big an issue for professional scientists alone to do all the research, so Basille and UF/IFAS Broward County Extension led by Director Lorna Bravo have recruited citizen scientists to help.
UF/IFAS is arranging and encouraging a new kind of human-wildlife encounter. BioBlitz sends teams of volunteers out to places like Tree Tops Park and Quiet Waters Park in Deerfield Beach to inventory the critters they find in urban settings, from insects to birds to raccoons.
Ecologists can use such data to monitor biodiversity. Citizen volunteers are guided by scientists who identify bio-indicator species that help us
assess the health of our environment and invasive species and what to do about them. The guides also address why outdoor cats are bad for wildlife and the environmental consequences of other decisions we make about where and how we live.
The more we know about human-wildlife interactions, the more we can develop common sense about preventing human-wildlife conflict. The science of how we interact with animals can also inform public policy when regulators deem it necessary to implement protective measures for people or animals.
Please consider participating in a future BioBlitz (contact Bravo here), reconsider throwing that snack to an animal that's not your pet and support public science that protects the health of Broward County's people and animals.
If you love animals, please take a moment to consider the consequences of close encounters with them. I'll certainly never look away from a roast beef sandwich again.
Scott Angle is the University of Florida's Vice President for Agriculture and Natural Resources and leader of the UF Institute of Food and Agricultural Sciences (UF/IFAS).