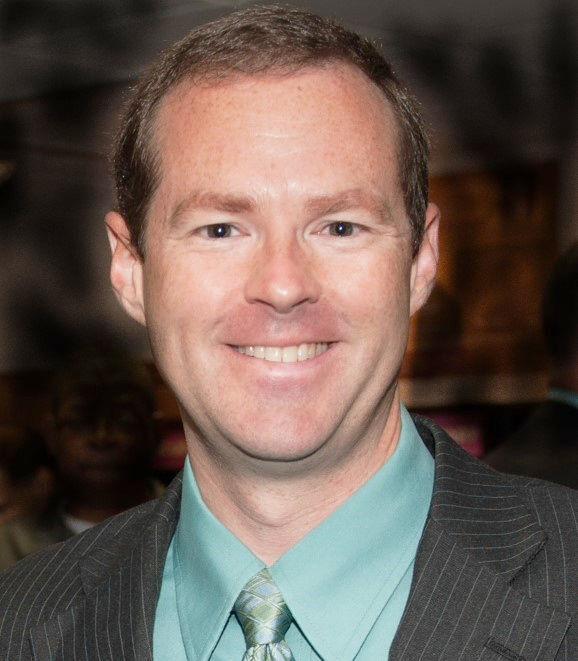 Fear is a powerful emotion. Fear can be a good thing or a bad thing. In 1933 President Franklin D. Roosevelt said that we have "nothing to fear but fear itself". This saying is very popular and sounds good, but like many popular sayings it has no basis in fact. A lack of a healthy fear of dangerous things brings pain and death. We would be incompetent parents if we failed to teach our kids that fire can burn, cars can kill, and strangers shouldn't be trusted. The Bible says that the fear of the Lord is the beginning of wisdom. This
statement not only reveals that most around us don't have the beginning of wisdom, but that God must be reverenced, respected.
However, fear can also be unhealthy.
It can cause mental and physical problems when not based on reality. Fear can keep you from doing what needs to be done. It can keep you from being successful. It can bring great failure.
If fear is not controlled, it will control you. As much as a loving parent will teach their child to fear the right things, the unloving will use fear to stop progress that would have brought benefit. Don't let the powerful emotion of fear cloud your judgment and control your life.
There are endless things that we could find to worry about. There are endless things that can kill you. Covid-19 is the thing that most are fearful of at the moment. This fear has led to an even greater division in this country. Fear is a powerful motivator and politicians and the media know this. There are plenty of people ready and willing to play on these fears. There will always be something new to fear. We must be wise when faced with something that can harm us and others, but we must not let fear control us. If fear starts to control us, the effects will be devastating and may even affect generations to come. If you are looking for something to worry about you will find it.
Our fear needs to be overcome with faith. We all have faith, but that faith is often misplaced. Too often those that you should be able to trust (government officials, medical experts, journalists, scientists, etc.), cannot be trusted. Politics and greed are the biggest reasons. Or to quote the Bible, "The love of money is the root of all evil." You might be thinking that I forgot religion, but I did not. Much of organized religion also cannot be trusted. If I would stop here, you could easily come to the conclusion that there is no hope and that we must learn to love fear. However, there is Someone and something that can always be trusted. Jesus Christ and His Word can always be trusted. Faith in Jesus Christ can overcome the greatest fears.
The greatest fear is death, but we don't have to fear death. Some people fear death so much that they don't know how to live. One reason that many fear death is that they don't know for sure what will happen to them when they die. Jesus has taken this fear completely away for so many. 1 John 4:18 "There is no fear in love; but perfect love casteth out fear: because fear hath torment. He that feareth is not made perfect in love." Jesus loved us so much that He did not let fear keep Him from dying on the cross for us. We needed Him to die for us because without His death we would go to Hell when we die. That would be something to fear. We have all sinned, done something wrong. The Bible tells us that the payment of sin is death. That is why Jesus died. He died, was buried and rose again to pay our sin debt. He now offers us eternal life as a free gift. He tells us that anyone that believes in Him will not perish (go to Hell), but have everlasting life (go to Heaven). There is no greater truth than this, that will drive away fear, if believed.
As a Christian, whether you have one for a long time or you just recently became one, you can overcome fear. The battle will be fierce. All kinds of tactics will be used to fill you with fear. Many will cast aspersions on the Word of God because they hate it. Most of the time that you stand for what is right you will be in the minority. If you let it, fear will paralyze you into either inaction or into giving in to the pressure of the majority. Jesus did not let fear get in the way of His love for us and we must not let fear get in the way of our love for Him and those for whom He died. The Apostle Paul was a great example of letting love overpower fear through Jesus Christ.
2 Timothy 1:12 "For the which cause I also suffer these things: nevertheless I am not ashamed: for I know whom I have believed, and am persuaded that he is able to keep that which I have committed unto him against that day." Jesus has done a great work in us and He will continue to do so. If God is for us, who can be against us? May we go forward with a confidence in Jesus Christ and what He can do through us.
Fear can rise to greater levels when we feel we are all alone.
If fear has gotten a hold on you and you need to talk someone please call, text, or email Calvary Baptist Church at 305-928-494/pmattfloyd@gmail.com.
While taking the proper precautions, we are also holding services at 11am on Sunday.
You can find more information about our church and watch messages at calvaryflorida.com.
If you don't already attend a church that is preaching the Word of God please join us.