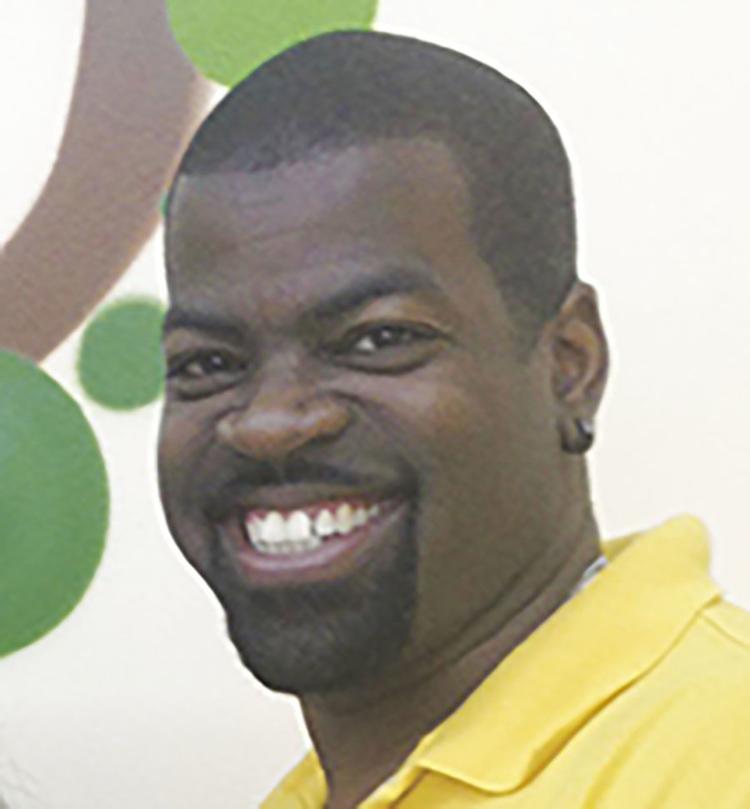 With Coronavirus continuing to ravage the U.S. and most of the planet, many Christians look forward to celebrating Good Friday and Easter Sunday, despite a few challenging weeks of closings and quarantines.
As many churches closed their doors and opened an on-line presence instead, the steadfast and returning faithful look to the internet to resume worship instead.
Reverend Robert Brooks, of Miami's Saint Peter's Missionary Baptist Church, is one such church leader using the web to spread God's word and inspire hope in viewers.
Back on January 17, during the annual Martin Luther King Day Community Breakfast at the Phichol Williams Community Center in Homestead, I had the pleasure of listening to Rev. Brooks speak on increasing racial equality and community action.
Now, amidst the pandemic, I spoke again with Rev. Brooks who explained how this earlier vision has been affected by COVID-19 in our current world, and how it has become even clearer.
"In His way, bringing us back together," said Brooks, "sometimes it takes things like this to get us to realize what's important."
Additionally, Rev. Brooks noted how our sense of necessity and future purpose, highlighted during his January keynote address, has now been further refined by this global crisis.
"I believe it clarified it...we're able to see who's essential, and what's essential," Brooks said.
Rev. Brooks also pointed out how the uncompromising nature of the virus forces us to continue to re-evaluate our conceptions.
"This disease is not concerned about color, it's not concerned about economics, about reason," said Brooks. "Going back to the lessons that we learned, it helps us to understand why it's so important to put even those things down."
In his Palm Sunday message last week, entitled "Gracefully Broken", Rev. Brooks stated how like a malunion fracture -- when a bone is broken and then heals back incorrectly, and a doctor needs to medically re-break the bone so that it grows back together better -- our world is being broken gracefully to fully heal back to it's best state.
The removal of these obstructions may also explain why many churches, using resources like Youtube and Facebook Live, have regular and new parishioners flocking in larger numbers to view church services from home.
Seeing that his church's online presence has not only been affected in higher viewership, Rev. Brooks also noted increases in more unexpected ways.
"To my surprise, even the giving online," Brooks said, "people that are contributing, they believe in what we're doing; they believe even in our remote work, in our efforts to reach our community remotely."
For the church, Rev. Brooks feels that this period has also been just as cathartic, as he talked about it becoming consumed with the rest of the world via social media.
"We needed this so we could get away from being performers and entertainers, and get back to what we're supposed to be in the community: that common thread of good," said Brooks.
With all eyes on the future, and life after quarantine, Rev. Brooks shared his prayers and thoughts on what may happen next if we learn from our current situation.
"I'm on the edge of my seat praying that this is one of those things that reshapes our community for the good," Brooks said. "I see potential for people to become desperate, and our worse nature to come out, but my prayer in this, is that what we glean from this is that it brings us closer together."
Furthermore, Rev. Brooks detailed his plans for Saint Peter's Missionary Baptist Church.
"In the way that I'm leading my church, we're paying attention to what's essential, we're looking at what didn't matter, so when we come back, we're cutting away the fat and we're coming back more focused," Brooks said.
His hope for our country is just as inspired, and echoes back to his January message of community focus, with an emphasis on further understanding the value of taking our time to clarify our needs.
"As a nation...as a community, that we get the kind of clarity that we need; that things like this should bring," said Brooks. "It should bring us a little more narrow focus, we don't have to be all over the place, we needed to slow down so that we could regain our focus."
Now as young and old alike band together to survive and thrive during these challenging times, and we embark on an Easter weekend unlike one we've had in generations, Rev. Brooks offered this last bit of healing for us all.
"It's gonna pass," said Brooks. "This is a time for us to pull together, and the best way for it to pass, is if we all pass through it together. Since we're suffering together, we can triumph together, no one should be in a bubble trying to get through this on their own: because we're all going through it."
Live stream is available at http://www.stpetemiami.org/watch-online/ on Sunday morning at 7:30am and 10:45am.
Happy Good Friday and Easter weekend!