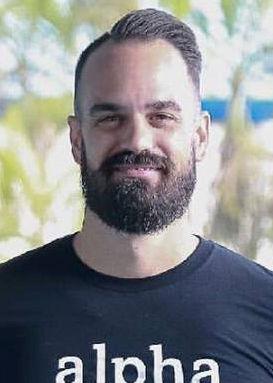 It's been said that freedom is a word that's used to represent ideas that are taken for granted; that the ideals and principles behind freedom are often overlooked. Perhaps, in varying degrees, we're all experiencing that sensation right now. We're all having to go without the daily freedoms that we
typically would enjoy on any given day, and for good reason. The Coronavirus has wreaked havoc around the world, and our country isn't an exception. But that doesn't mean that we have to come out of this quarantine exactly as we were when it began. We can come out of this quarantine better than we were by making the most of our time.
First, we can make the most of our time by reading. As both a Christian and a pastor, I'm an advocate for Bible literacy. For centuries, the Bible was the focal point of literacy. Children grew up reading the Bible, memorizing passages like the 10 Commandments or Psalm 23—"The Lord is my shepherd, I shall not want." Passages of the Bible were read and considered (compare Klein's Great Ideas or Bennett's The Book of Virtues), not only for religious reasons but also for their beauty and moral excellence.
But where does one start? For some, reading the Bible might be an initial experience, in which case I might suggest reading the Gospel of John (it's 21 chapters and breaks into a neat set of 3 7's). For others, the Bible might be a periodic rediscovery, when, from time to time, they (re)stumble upon the value of reading it. In any case, reading the Bible is useful and helpful because of the wisdom that it contains but more importantly because it points us toward Jesus—"Jesus did many other miraculous signs in the presence of his disciples, which are not recorded in this book. But these are written that you may believe that Jesus is the Christ, the Son of God, and that by believing you may have life in his name" (John 20:30-31, NIV).
Secondly, we can make the most of our time by praying. If this "mandatory"
adjustment to our lives has taught us anything about our schedules, it might be that they are too hectic, busy beyond reason, even untenable.
Slowing down gives us time to think, ponder, meditate, and all these things fit into the context of prayer. Of course, I don't mean to suggest that prayer is self-directed: all prayer should be God-directed through Jesus Christ (John 16:24); and when we're taught the commonly known Lord's Prayer, or example, it begins unequivocally, "Our Father in heaven, hallowed be your name" (Matthew 6:9). But something special happens in the holy space of prayer that doesn't happen anywhere else, and it's life changing. To paraphrase the Danish Existential philosopher Soren Kierkegaard, "Prayer doesn't change God…it changes the one who prays."
Third, we can make the most of our time by spending it with family and friends. So much of what needs to be said to or done with those we love is overlooked or downplayed because of the schedule we keep. Now is a great time to reflect on who we need to forgive, love better, connect intimately with; we all could use this kind of betterment in our lives and relationships.
Ultimately, the benefits that come from practicing these quarantine disciplines will help us even after the quarantine ends. Reading the Bible, for example,
reminds us that we have hope in God. Who doesn't need hope? In Philippians 4:6-7, the apostle Paul says, "Do not be anxious about anything, but in everything by prayer and supplication with thanksgiving let your requests be made known to God. And the peace of God, which surpasses all understanding, will guard your hearts and your minds in Christ Jesus." How would we ever know or experience this promise for ourselves if we don't read the Bible? Praying reminds us that God's peace is available to us, regardless of what might be happening around us. And spending quality time with family is something that we'll probably be fighting for when the busyness of our lives resumes.
To close, I'd like to briefly share a thought from J. R. R. Tolkien. In his The Lord of the Rings trilogy, there's a great exchange that occurs between a wizard named Gandalf and hobbit named Frodo, who is bearing the weight of a ring possessed by evil. During a time of dismay and discouragement, Frodo confesses, "I wish the Ring had never come to me. I wish none of this had
happened."
Gandalf wisely responds, "So do all who live to see such times but that is not for them to decide. All we have to decide is what to do with the time that is given to us."
We don't have control over what's happening in the world around us, but we can make the best use of the time that God has given to us. I hope that these disciplines help both of us come out this quarantine better than when it first began.