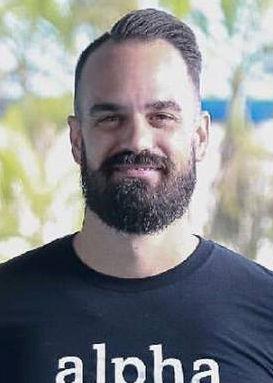 Since the Coronavirus began its spread, there's been speculation and positing as to how, if in any way, God's plan and providence work in any of this. The truth is, people have been asking the question as to whether or not God is good, and if He is why He hasn't stopped this virus yet. When circumstances like this happen, and thoughts like this begin to wonder, I find it helpful to remember a few rudimentary truths found in the Bible.
First, I think it's important that we recognize something that's elementary in Christianity; namely, that the Bible, the source of Christian doctrine and thought, never promises a life of ease and luxury to faithful saints. Life happens to Christians just like it happens to everyone else. Christians get sick. They get discouraged. They get humiliated. They get frustrated. The real difference, I think, is not wether or not Christians have negative experiences in life but whether or not they have a Positive Source to draw from during those times. For Christians, the God of the Bible is Some verses that pop into my mind are the following: "Man who is born of a woman is few of days and full of trouble" (Job 14:1); "The troubles of my heart are enlarged" (Psalm 25:17); "In the world you will have tribulation" (John 16:33). Verses like these don't see to promise a life of bliss and bounty. If it's God's good pleasure to bless us, or to grant us financial stability, then that's His choice and prerogative. But what we do know is that this life won't be free of troubles.
Second, I think it's important that we recognize something else that's elementary in Christianity; namely, that we should trust God. Perhaps the real issue, maybe for both Christian and non-Christian people, is whether or not God is trustworthy. He is. He has proven His faithfulness and trustworthiness time and time again, in the Bible and in the lives of those who trust Him. I love what Psalm 56:3-4 says. It says, "When I am afraid, I put my trust in you. In God, whose work I praise, in God I trust; I shall not be afraid." While some people only find trust in God something that can be entertained if everything works according to their preference, it's a person of faith's conviction that circumstances shouldn't dictate whether or not God deserves our faith and trust—He does.
Finally, I think it's important that we recognize something else that's elementary in Christianity; namely, that Easter is the answer to our greatest problems. The death, burial, and resurrection of Jesus Christ are the pivot historical events that make Christianity what it is—hope over sickness, disease, and even death. As a result, when we face hardships of any kind, we can recall what the Apostle Paul said in Romans: "And we know that in all things God works for the good of those who love him" (Romans 8:28). Sometimes, the way that God uses something for good is by making it a platform to help others. D. A. Carson offers, "To our limited perspectives, there are plenty of accidents that determine so many tragedies.
To the eyes of faith, there are…no accidents, only incidents; and in these, Paul assures us, God is working for our good. To walk into the unknown with a God of unqualified power and unfailing goodness is safer than a known way"
(How Long, O Lord?, 240).
We might face the Coronavirus or any other difficulty in the course of our tumultuous lives. But regardless of what we might face, we need to remember a few things: God never promised a life of ease; God wants us to trust Him; and God will work all things to our good and His glory, if we have faith in Him.