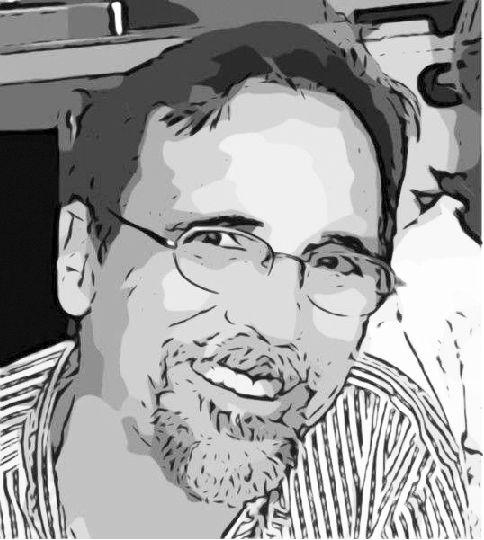 I am a helper by nature. I love to be able to say 'yes' when someone needs a helping heart, head or hand. Somehow, God used that quality, that inclination, to make me into a pastor. I didn't see it coming. But here I am – 13 years later – wanting to be a helper-pastor.
As I got a feel for pastoring, the primary direction I wanted to head was to lead individuals, and the congregation as a whole into Christ's likeness; to relate to the Father and to the world as Jesus did. My focus was not on attendance, or outreach programs, or five-star worship services. Rather it was discipling us all to seek God's face, to move us toward thinking God's thoughts after Him while still offering God our own hopes and fears, to give all that we know of ourselves to all that we know of God, to love our neighbors with God's love, and God's strength so that God would receive the glory for anything and everything God does through us.
I wanted the congregants to each see that their individual efforts at loving and serving their church, family, neighbors, and co-workers was pleasing to God and were manifestations of the Kingdom of God, even if it felt small and insignificant to them, even if it wasn't done in the name of the church. That would please God; that would be enough.
I know that way of thinking and seeing is not natural. Naturally we want to do things and be part of things that promise to build up our security and our significance.
Whatever offers us significance and security draws us in; whatever threatens them repels us. It's a survival instinct that God builds into each one of us; it is part of the 'very good' in His perfect design.
I don't know about your church. But in my church many folks feel more significant or secure when our numbers are moving up towards 100 and not further away from it. My congregation would feel safer if there were more; more people of all ages, especially parents with children, and well-staffed and funded programs to offer them.
And we want so much money in the bank that we don't have to worry about money.
Some of us want to be making a mark in the community with programmed outreach or activism.
None of those things are bad. One could even say they are all good. But none of them guarantee or even contribute meaningfully to our significance or security.
I want my congregation, and everyone, to realize that God so loved the world that he gave his only Son. Therefore, we are significant. We are significant
because we are significant to God. Having a larger congregation or more fame, or greater impact will not make us any more significant to God than we already are.
And we are already completely secure. The God who died and rose for us, because we needed Him to, gives us the same Spirit, the same power, and the same destiny; we too have victory over death; we too will live; we will walk through death, and will come out the other side to continue living. And it will be an even more lively living than we are living today. We are secure. Being able to maintain our building, or adding a new program, or increasing our bank account will not make us more secure than we already are.
Once we have accepted God's offering to us of significance and security we will
discover all kinds of righteous motives and fierce freedoms to reach out, to speak up, to serve, to take risks, to create beauty, and to overturn the occasional table in Jesus' name.
Now Covid-19 spreads across the globe. Can a helper-pastor continue to point out that our significance and security are not at risk? Yes. Some church people are scared these days, much like everyone else. Whatever they were scared of before, add this Coronavirus to the list. They don't know where to turn or how to behave. They don't know how to defend themselves or how to help others survive. There are too many questions and not enough answers. More than ever, louder than ever I hear them saying, "You want to help us? Help by leading!"
So, now I adjust again. Helpers end up wearing lots of hats; doing lots of things that don't come naturally. We sit quietly with people we don't really know in hospital rooms. We replace sink valves. We listen to podcasts about Federal government funding for small business, and we preach to a tiny laptop camera alone from our living rooms.
At first, I did not want to preach at all. There are much better speakers, with much wiser and historically informed reflections on the needs and calling of the church during such a time as this. They are a click away. Shouldn't I just do some research and helpfully send a link? Why does it have to be about me? I don't need it to be about me.
I tried that the second week. For the first week of our healthy distancing efforts I offered a worship service where we all stayed about 10 feet apart. We sang 10 foot songs and prayed 10 foot prayers. We took up a 10 foot offering and offered a 10 foot communion service. And I preached a 10 foot sermon. Folks welcomed it under the circumstances. The good news is some did not even come. They worshipped God at home, inviting friends and neighbors. I really hoped that could become a new normal. But Covid-19 came closer to home and spread our bodies further apart.
So, the next week I plunged into the virtual deep end, including a link to a wonderful talk to Christians about our appropriate response to the Coronavirus in light of scripture, experience, and Christian history. NT Wright really knows his stuff. While the technology fell short, the real response of the congregation was a louder cry for help, "Lead us! We need to hear from you!"
I'm not clear if that is a real need or a felt need. But my best wisdom said, don't ignore or resist even the felt need. Meet people where they are. That's what Jesus did and felt for them. Jesus was out proclaiming good news about the presence of the Kingdom of God, a kingdom that was great news for even the most helpless. But they weren't getting it. They weren't living in the Kingdom.
Matthew 9:35-38 Jesus went through all the towns and villages, teaching in their synagogues, proclaiming the good news of the kingdom and healing every disease and sickness. When he saw the crowds, he had compassion on them, because they were harassed and helpless, like sheep without a shepherd.
37 Then he said to his disciples, "The harvest is plentiful but the workers are few. 38 Ask the Lord of the harvest, therefore, to send out workers into his harvest field."
So, for Coronavirus Sunday numbers three, and four, and five, I have spoken. It is my voice, but hopefully God's message. That's the plan every Sunday after all; isn't it? We Zoom into each other's virtual presence. A couple of us have invited a few of us who do not have the technology and/or the bandwidth to participate, into our own homes – trying to keep a wise distance apart. We paid $15 for a virtual room. We paid $17 for some great musicians – minus their commercials. And we took the pathways available for confession, and passing the peace, and even doing communion.
I've also asked congregants to form a phone tree and call one another. We shop and share groceries with one another. We've not yet needed to pay each other's bills. But some have donated money to help pay the bills of those who are knocked down by this virus.
Somehow people are feeling like we are doing a better job of being the church today than we were before Covid came to town. Even though we can't use our building, and we can't rent it out to other churches or groups; even though we are being furloughed, and losing income, and distancing our bodies from one another, our minds and spirits seem to be drawing nearer to God and nearer to one another. We can see our significance and security are more clearly against this dark background.
I pray I'll continue to hear the heart of God and the heart of my congregation. I pray we'll continue to love our neighbor in every way we discover. And I pray we'll learn even better that our significance and security do not depend on it. But, that because we are eternally significant to God and secure in Christ we can work though the Holy Spirit to reach out to a hurting world; to see with God's eyes, to love with God's heart, and to work with God's strength. And then we will see that the Kingdom of God continues to advance and flourish and love the world as God loved the world, especially in its sin, sickness, and sorrow.
As I've come to say, "Give Jesus your sin, sickness and sorrow as well as your time, talent and treasure. We want make sure Jesus receives everything he paid for."