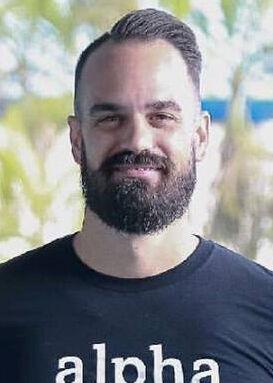 If you're like most people, then you probably are unfamiliar with Advent. There certainly isn't any harm in that, but it truly can be a blessing to know why Advent is celebrated. Advent is the spiritual season during the weeks leading up to Christmas. It reminds us that, while we usually celebrate Christmas with material things, the first Advent of Christ had a spiritual purpose—to bring the gifts of hope, peace, joy, and love to a lost humankind.
First, there's hope. Hope is a word that's used by everyone, everywhere indiscriminately.
We say things like—I hope I get a raise this year, I hope she says yes, I hope I don't burn dinner, or, I hope I make it to my appointment on time. We use the word hope all the time, and typically for trivial and mundane things. Certainly, there isn't anything wrong with this type of usage, but is this what the word hope properly signifies?
When the Bible uses the word hope, it uses it differently. Whereas the common use of the word hope suggests the possibility of an uncertain outcome ("I hope there isn't traffic"), the Bible uses the word hope to describe "a confident expectation." In other words, when the Bible says hope, it's referring to a sure promise or inevitable outcome. It might help to define the biblical definition of hope like this: "a confinement expectation of the things God has promised."
In other words, with the first Advent of Christ, in a time when humankind was desperate, God sent Jesus to save sinners; and in providing forgiveness and salvation, He gave hope. This is what the apostle Paul meant when he wrote,
"For in this hope we are saved" (Romans 8:24): not that we "hope to be forgiven and saved," but that, for the Christian, salvation is characterized by hope.
Second, there's peace. There is no mistaking the fact that peace is a
quality possessed by those who are in a right relationship with God.
For example, listen to these beautiful verses: "You keep him in perfect peace whose mind is stayed on you, because he trusts in you" (Isaiah 26:3); and, "The peace of God, which surpasses all understanding, will guard you hearts and your minds in Christ Jesus" (Philippians 4:7). Of course, this doesn't suggest an absence of difficulty or conflict. Rather, it's a possession of something internally that refuses to be affected by those circumstances happening externally. In that sense, our peace is guaranteed to us, as long as we remain close to God by faith.
Third, and closely related to peace, there's joy. This isn't a delirious irresponsibility or a haphazard perspective on reality. When something bad or tragic happens, that's nothing to be joyful about. But instead, it's a happiness that's the results of knowing the final outcome. God loves us (John 3:16), God cares for us (Psalm 55:22; 1 Peter 5:7), and God will be faithful to us
(1 Thessalonians 5:24). This should be a source of joy, because the promise is good, regardless of whether or not we're "happy" about any given situation.
Fourth, there's love. In one of the most popular verses in the Bible (John 3:16: "God so loved the world, that he gave his only Son, that whoever believes in him should not perish but have eternal life"), we can infer a few things about God's love. For one, God's love is sacrificial and giving.
God not only "gave," but He gave "his only Son." This is the greatest gift to ever have been given. This is the extent to which God is willing to go to redeem the lost. Also, we can infer that God's love is not only giving but also active. In other words, when God looked down on the world, He didn't philosophize or give humankind a road map to impossible perfection. He "gave"—that is, He acted on our behalf by giving us Jesus. God's love is
sacrificial and active.
Advent is a significant reminder of all that Christ offers the world, which is why Christ is considered the climax and culmination of Advent. This is reflected by the single white candle in the middle of the Advent wreath. He is, as is sometimes said, the Reason for the season. And He is the reason why we have hope, peace, joy, and love. This month, as we progress toward Christmas and the celebration of Christ's first Advent, let's remember the spiritual gifts that are found in His hands.