First Baptist Church of Cutler Ridge
Worship: Sundays at 10:45am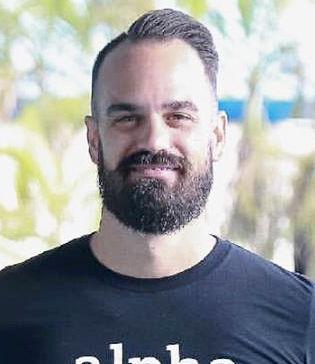 Advent has become one of those religious seasons that people in or near the Christin faith celebrate but without always knowing why. It's acknowledged. Its message is appreciated. But why Advent is even part of the faith, that's often unknown.
For starters, Advent is a Latin word that means "coming." Advent, therefore, is that time of year when we celebrate the coming (or "advent") of Jesus Christ. It's celebrated leading up to Christmas, and each of the weeks leading up to Christmas represent something different, something that Jesus brought to us as a gift. Similarly, today we buy gifts for each other, most of which we don't need; we spend money, some of which we don't have; we eat food, probably too much of it; and we watch football or whatever else we can put on while we nap.
But as important to us as all of these less-than-important things are…what is important are the gifts of Advent, because Advent tells us that the coming of Jesus had a purpose and a design. In particular, the Bible says that Jesus came from heaven to earth to make rich those who otherwise would forever remain poor (2 Corinthians 8:9). But what's intended here isn't a financial wealth but a spiritual wealth. So, when we celebrate Advent, the gifts that we acknowledge are Hope, Love, Joy, and Peace. The remainder of this article will focus on the first of these gifts: Hope.
To lead off the gifts of Advent, there's Hope. As human beings, we're attracted to hope. There could be a number of reasons for this. Maybe it's because because we're innately aware of the Second Law of Thermodynamics, which states that everything is winding down and will one day cease to be. So we hope. Maybe it's because we have a sense in which things could always be better. So we hope. Just think about it. When we see an underdog, we hope. When we see faltering relationships, we hope. When we see our Christmas bills pilling up…we hope!
We even see hope play an important part in our favorite movies. In the Star Wars movie Rogue One, when Jyn was trying to convince the rebellion to fight a costly and dangerous battle against Darth Vader and the Empire, Jyn says, "Rebellions are built on hope."
We love the idea of hope.
But with all of that said, we should make careful note of this truth: that temporal, earthly hope is uncertain at best. At least, that's how we use the word. It's as if we're saying, "I hope it doesn't rain today." But biblical, spiritual hope is grounded in the completed work of Christ on the cross, and it's, therefore, certain and guaranteed by the faithfulness and promise of God.
In fact, in a beautiful passage about the Christian faith and life, the apostle Paul says that "suffering produces endurance, and endurance produces character, and character produces hope, and hope does not put us to shame, because God's love has been poured into our hearts through the Holy Spirit who has been given to us" (Romans 5:1-5).
So, this Advent and Christmas season, remember a couple of things. First, remember that spiritual hope is found in Jesus Christ. It's His gift to us, and it's received by faith.
Second, remember that hope matters from beginning to end. In another place, the apostle Paul says, "For in this hope we were saved. Now hope that is seen is not hope. For who hopes for what he sees? But if we hope for what we do not see, we wait for it with patience" (Romans 8:24-25). God hasn't given us everything in this life. Yet, we hope for it still, until the fulfillment of all His promises are granted to us. Christianity, therefore, is a faith characterized by hope.
Advent has become one of those religious seasons that people in or near the Christian faith celebrate, and now you know why. With the gifts that Jesus brought us, let's not forget to be hopeful in Him. Merry Christmas.