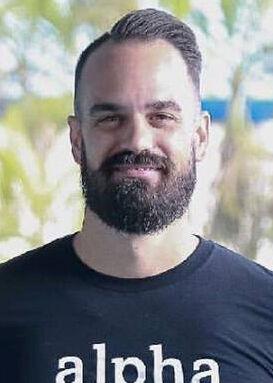 Disney's popular show The Mandalorian follows Din Djarin, an orphan raised by the Mandalorian people. Throughout the show, we see the bounty hunter do his work. Occasionally, we also see the interaction that he has with other masked Mandalorians. When they speak, they always remind each other of a principle that was inculcated in their youth—"This is the way." This simple phrase doesn't need explanation; they know exactly what it represents in the moment.
Unfortunately, it isn't that simple today, at least it doesn't seem to be. People seemingly can't agree on what's right or wrong, acceptable or unacceptable, and this certainly would pertain to the ever-growing division between adults and youth. To the point, in my line of work, one of the questions that I often get is, What is wrong with our youth? It's not only a question that I
receive on a regular basis, it's also a question that's often posed with a tone of hopelessness: many adults are at a loss when it comes to helping young people mature and live successful lives in this world. The book of Proverbs is helpful here. It identifies, among other things, at least 3 things that youth need: emotional maturity, economic maturity, and spiritual maturity.
First, our youth need emotional maturity. For starters, this would include positive encouragement that's purposefully direction from us to them. It's easy (one might even say convenient) to become overly critical and negative about young people in our culture today. But in order for them to be
emotionally mature, they're going to need a positive influence in their lives. Proverbs 4:5-6 advises young people, saying, "Get wisdom; get insight; do not forget, and do not turn away from the words of my mouth. Do not
forsake her, and she will keep you.
Love her, and she will guard you." We can help our youth by encouraging them toward emotional maturity with wisdom.
Second, our youth need economic maturity. In an age when nearly everything is readily available to everyone, all the time, regardless of their background or upbringing, entitlement is working against responsibility. Teaching young people economic maturity also tends toward emotional maturity, because, let's face it, working tends to grow us up. Proverbs 12:11 says, "Whoever works his land will have plenty of bread, but he who follows worthless pursuits lacks sense." This proverb teaches us that, in order to enjoy a reward in the end, we have to, first of all, put in the work.
If we do not sow, we cannot reap. We need to remind our youth that they need economic maturity.
Finally, but most important of all, our youth need spiritual maturity. Proverbs 1:7 (and also 9:10) says, "The fear of the LORD is the beginning of knowledge." We should begin with a healthy relationship with God. As Proverbs 1:7 says, everything else flows from a "fear of the LORD"; that is, from a healthy respect and honor for who God is, what He has said, and what He has done, as these things are revealed in the Bible. This truth is the very thing which orients everything else toward what is right and good. The fear of the Lord is where it all "begins."
To summarize, whether we like it or not, whether it's fair or not, the responsibility to prepare our youth for a future in adulthood falls on each and every one of us. The old adage, "It takes a village to raise a child," is still true: it indeed requires like-minded people to help raise emotionally, economically, and spiritually mature people. If we do not commit to helping the next generation grow into adulthood in a healthy manner, the fabric of our country will continue to pull apart and tear the seams of our culture. Long ago, Frederick Douglass wisely said, "It is easier to build strong children than to repair broken men."