People often lose contact with one another unintentionally, even if an individual holds special meaning.
Norma Theriault and her older brother James lived in Homestead for a few years in the early 1980s and faced extreme financial hardship.
Originally from Massachusetts, their single mother couldn't afford housing and the two children were determined to do what they could to help.
"We had a daily routine. We went to school and after school we would go to Winn Dixie to collect the carts for 5 cent green tickets. We would happily help
customers unload their groceries to get the 5 cent return. We also would get tips from them. It was one of those days when we met Jeff Luabe."
Luabe worked for the South Dade News Leader in sales and at the time students could do door-to-door subscription sales that included a chance to win a trip to Disneyland. He hired James and soon after agreed to hire Norma
although it was not a usual job for a girl. The impact was a major boost for them. "Our speech included a free copy of the paper and we would start off as, 'My brother and I are trying to win a trip to Disney World and you can help us by subscribing…', and "We worked so hard for that trip and came out on top multiple times in a row. But we never did win the trip."
The extra money given to their mother did allow them to move initially into Al's Guest house, and later into a trailer in Florida City. Throughout this period Luabe did what he could to assist the children and was especially an inspiration to James.
"This was a wonderful experience because it made us stronger and showed us anything is possible if you work hard enough," Theriault explained.
The stability didn't last, however, as their mother remarried, moved them back to Massachusetts, and was murdered when Norma was twelve years old.
She and James were separated; she to be raised by her aunt; he to Oklahoma to another relative.
One advantage for Norma being in her home state was to remain in touch with Georgia Wojnar, her kindergarten teacher. She, like Jeff Luabe to James, was an inspiration to Norma as the difficult years passed.
Service in the military was a way for brother and sister to start a new life and both were accustomed to hard work. James joined the Navy as soon as he could, and Norma chose the Coast Guard where her first assignment was to Fort Lauderdale.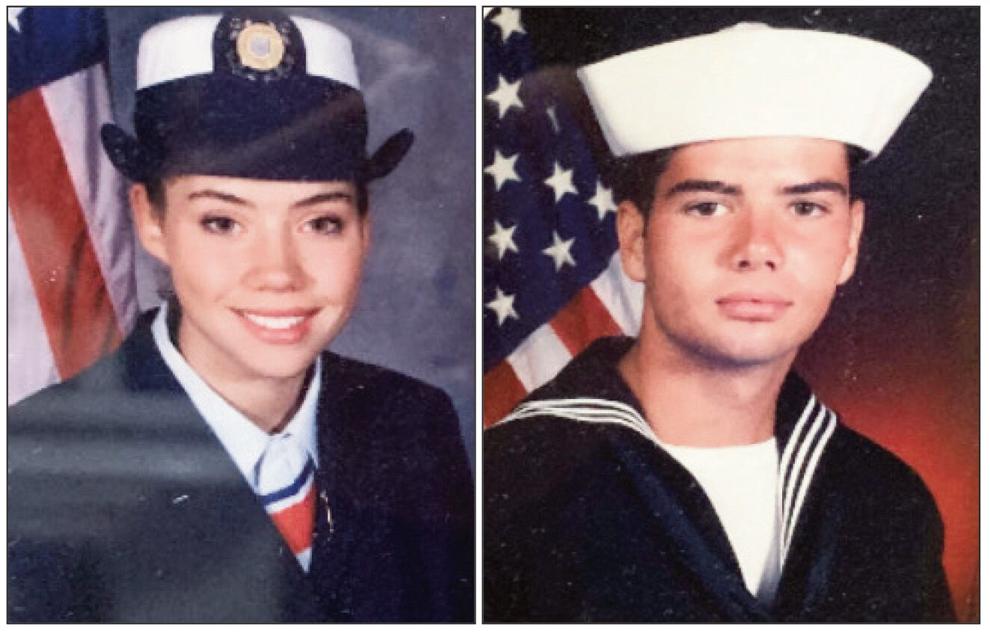 In finding himself a single parent to his son, James completed his enlistment and re-entered civilian life to open the small company of Quality Fence and Tree Service in Massachusetts.
Norma continued for a career in the Coast Guard "I always wanted to help people," she said of selecting paths in search and rescue and law enforcement. Assignments to California, Texas, Virginia, and North Carolina as well as Florida took her around the country.
Attending her brother's second wedding brought her together again with the man who had been his best friend since childhood. There was more this time than long-term friendship and being "James' little sister." He and Norma married in 2009 and later had a daughter. As a new mother, she did step back a bit from the Coast Guard, was also in the Reserves, and went back into active status until 2018 when she officially retired.
The family settled in Florida. but she routinely goes to Massachusetts to assist with aspects of her brother's expanding business.
Despite having lost contact with Jeff Luabe, his kindness and inspiration were important to helping them at a critical point in their young lives. She hasn't been able to find him through regular search methods. If anyone can put them in touch, Theriault can be reached by email luvinlyf09@gmail.com