Jazmin Laughlin might never purchase clothes and accessories from Lisbet Hernandez and Lisbet probably won't ever see Jazmin in a medical setting. Their time in high school and Miami-Dade College Homestead Campus do share common traits though.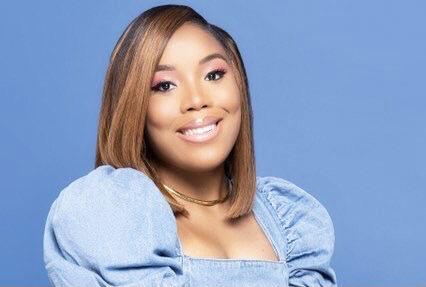 Laughlin, who often preferred doctor outfits for her dolls, learned early on that good health can't be taken for granted. She was born with Factor VII Deficiency, a rare bleeding disorder, and common scraps or bruising always carry an element of risk for her.
She learned to adapt and the opportunity to enter medical training at Homestead Senior High School combined with her willingness to embrace extra work set her firmly on the path she intends to follow to a career as an anesthesiologist.
She graduated from high school with her simultaneous diploma, Licensed Practical Nurse (LPN) certification, and college credit in two other courses. She strongly urges high school students to recognize the value of these programs.
"Take as many AP or college classes as you can," she said. "Look up different scholarships and understand the deadlines even if it is for later."
According to MDC, Laughlin "chose MDC to continue her educational journey because she wanted to stay close to home and because of all the opportunities that opened up to her including doing HIV research under the guidance of Dr. Nia Madison, Director of HIV Research and Assistant Professor of Microbiology at Homestead Campus, and spreading awareness about blood disorders, mental health, and breast cancer."
MDC continued, "While being a full-time student Laughlin also worked part-time as a school nurse at MAST Academy and Homestead Middle School. Her school accolades include the Adult Learning Scholarship by The Southeastern Association of Educational Opportunity Program Personnel (SAEOPP) and the Take Stock in Children Scholarship."
Among her extracurricular contributions, she served as Student Government Association President and TRIO FL Collegiate President on the Miami Dade College-Homestead Campus.
Family and friends were with her Saturday, April 23, 2022 to celebrate her graduation from MDC-Homestead. She is taking four more summer classes at MDC before going on to Florida International University (FIU) in the fall as a Biology Major on the Pre-Med Track.
"I will expand my horizons to whichever is best," she said looking beyond her undergraduate studies.
Lisbet Hernandez, who attended Homestead Senior High School, also recommends taking advantage of specialized and Magnet Programs.
In her case, Hospitality & Tourism wasn't necessarily going to help fulfill her plans to study Forensics and aspire to joining the Federal Bureau of Investigation (FBI).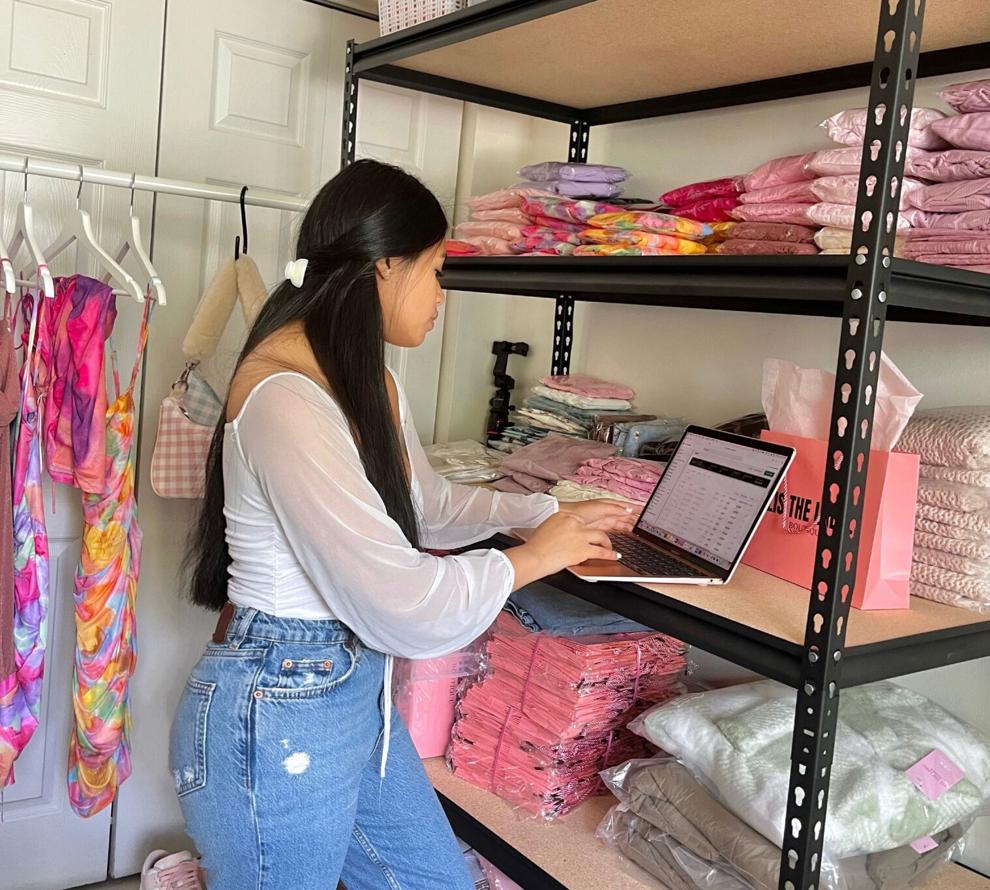 She enjoyed the program though and she was acquiring business and marketing skills. Fashion was another interest and when she set up and began to post on her Instagram account, she didn't anticipate offers coming in for her to model and endorse certain brands and merchandise.
With pandemic restrictions of 2019 and 2020 impacting classes, she wanted something more on the side and an entrepreneurial spark was lit.
As she explained, "On May 28, 2020 I took the risk to start an online women's boutique in the middle of the pandemic." Her modeling and contacts with suppliers provided resources she needed for a successful start.
"This is when I decided to major in Business Administration at MDC. I had the basic experience, I had an online business, and I wanted to continue learning new skills."
Her drive was evident in numerous ways as detailed by MDC.  
"When Business Administration major Lisbet Hernandez, 19, graduates from MDC and goes on to Florida International University to pursue a Bachelor's and a Master's degree, she will become the first member of her family to go so far in higher education. Hernandez is the daughter of Mexican
migrant workers who only attended school until the 5th grade and years ago crossed the U.S. - Mexico border to give their family a chance at the American Dream. She was born in Miami and raised in Homestead, where she grew up with the farmworker experience close to her heart.
At MDC she was part of the College Assistance Migrant Program (CAMP) as a participant, employee, and volunteer."
Hernandez's graduation Saturday, April 23, 2022, added an Associate in Business Administration to the Business Specialist, General Business
Certificate she earned the previous year.
In thinking of students in high school, she draws from her experience.
"Advice I have for students in their junior year of high school would be to make meaningful connections with your teachers for future
recommendation letters. Make sure to get excellent grades and always take a business class no matter what career you want to major in. Also pass all your classes and take as many dual enrollment classes as you can because those will definitely help you out in college and you can be able to finish quicker as those are college credits and count."
She will continue to run her own boutique while at FIU. Although her clientele is predominantly on the West Coast because her products are manufactured in the Los Angeles area, she is working to build a local regional base.