New direction for one Homestead row crop farm
In 1989 Sal Finocchario and Leo Talario, recent graduates of South Dade Senior High and already full partners in their fathers' F & T Farms formed S and L Beans. Since then, they and their families have farmed up to 7000 acres of tomatoes, beans, and squash.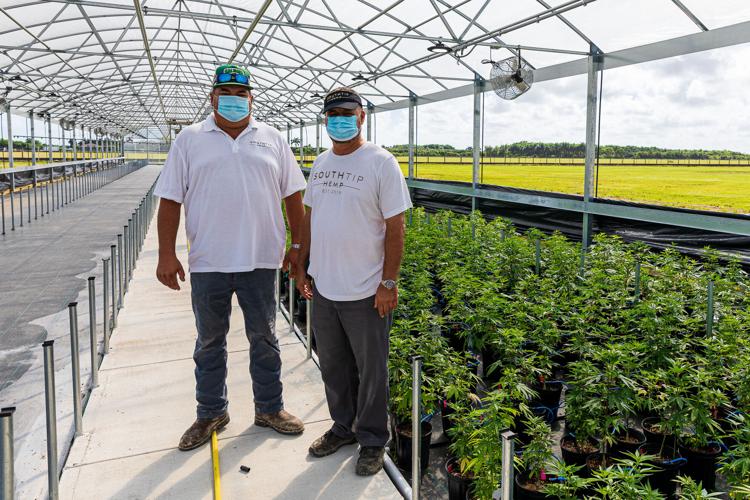 However, with the advent of first NAFTA and now the USMCA trade agreements, staying profitable particularly in the tomato business, became harder and harder.
Just over a year and a half ago they made a major change, shifting from traditional row crops to industrial hemp. Sal and Leo became partners in South Tip Hemp, while selling the "home base" operations of S and L and its immediately surrounding acreage to South Tip.
Leo and Sal now serve as the Directors of Farming Operations for South Tip. According to Sal, "It's a lot less stress going from farming 2000 acres to initially 50 acres. It takes a lot less manpower and we can make money doing it."
Hemp growing by private farmers became legal in Florida with the passage of the United States' 2018 Farm Bill, a 2019 Florida Law and the approval of the Florida Department of Agriculture and Consumer Services (FDACS) Hemp Production Plan on 16 April 2020. With the plan's approval Florida farmers could begin applying for permits to grow varieties of the plant whose scientific name is Cannabis Sativa. While this is the same plant that is commonly called Marijuana, hemp varieties can only contain less than .03% of THC (the active ingredient that makes people "high") by dry weight.
Hemp can be used in a wide range of both human and animal food applications, textiles, paper, smokable flowers and products containing cannabidiol (CDB) oils.
In a report published last year data analytics firm New Frontier Data predicted a US hemp and CBD market of 2.6 billion dollars in 2022.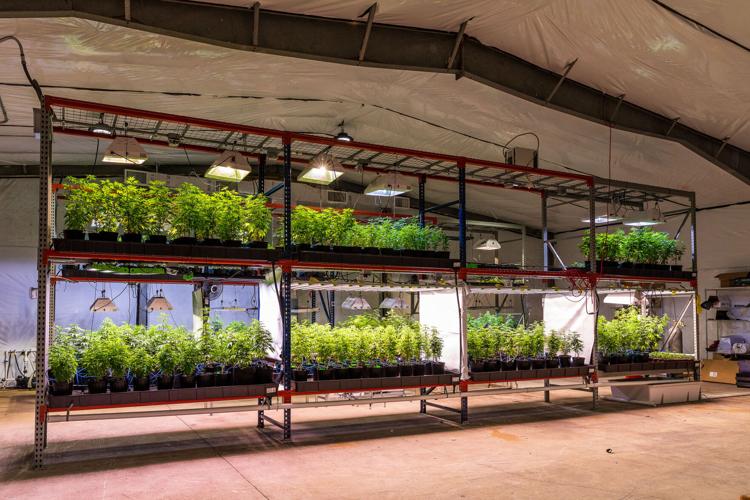 South Tip's first crop of hemp is being grown in partnership with the University of Florida's Institute of Food and Agricultural Sciences' (IFAS) Industrial Hemp Pilot Project. Started from certified seeds and then transplanted on to two acres under plastic much like tomato plants. In 8 to 9 weeks the plants grow to four to five feet tall. 
Part of the research being conducted by IFAS is an Invasive Risk Study to assess the threat and identify best practices to reduce the risk of hemp spreading in the wild. Charles Steinfeld, South Tip's Project Manager discussed their precautions in this area, "We are putting a silt fence around the entire property, everything is fenced and locked, and we send folks around several times a week to check. When we are moving stuff around, we have people following to make sure that if anything falls off we are there to pick it up at the point of contact." Only female plants are placed in the field so that no pollination can occur.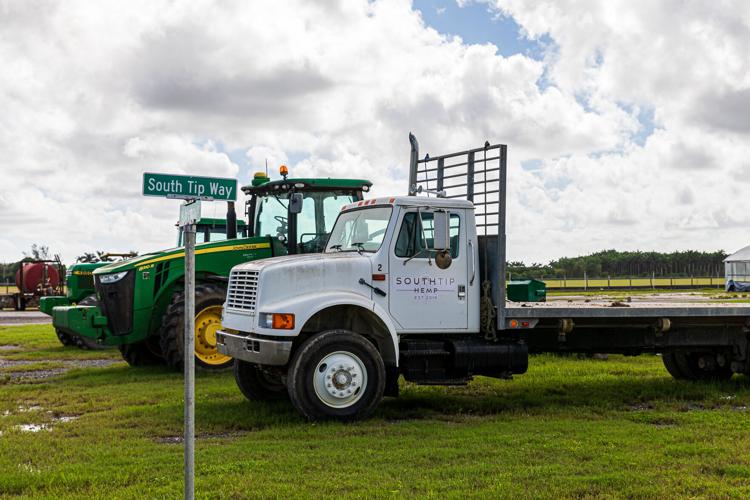 According to South Tip's President Hal Lucas, the partnership with IFAS has helped the company to refine its processes from start to harvest as it moves to put up to 70 acres in production. Under the continuing partnership Lucas said, "In addition to the two acres devoted to IFAS plantings, we'll have two acres to experiment with and eventually certify varieties that could be sold to other growers."
Next week we'll cover more about South Tip Hemp's growing process and their plans for the future.