Reckless driving along the Key Largo stretch of Overseas Highway claimed three more lives Saturday night.
As an SUV headed north and turning into Buttonwood Bay condominiums, it was broadsided by a motorcyle traveling at a high rate of speed.
Reports from drivers in the vacinity stated that two motorcyles were traveling southbound through Key Largo, weaving in and out of traffic and traveling at very high speeds.
As reported by Monroe County sources, one of the motorcyles slammed into the SUV. It was overturned and burst into flames. As rescue personnel approached, the vehicle was fully engulfed in flames.
Rescuers were looking for the driver and the motorcyle but could not find anyone. After the fire was exstinquished rescuers approached the car and discovered inside the body of the motorcylist and the two occupants of the vehicle, all deceased.
Traffic was backed up for hours in both directions on the only major highway that runs up and down the island chain as firefighters, medics and police responded. The road wasn't completely opened back up until 12:39 a.m.
Seven fatalities have been reported on Keys roads in the just the last three weeks.
In another reckless driving complaint, a 24-year-old Tavernier motorcyclist was arrested last week for fleeing from Deputies on U.S. 1 reaching speeds of 148 mph earlier this month.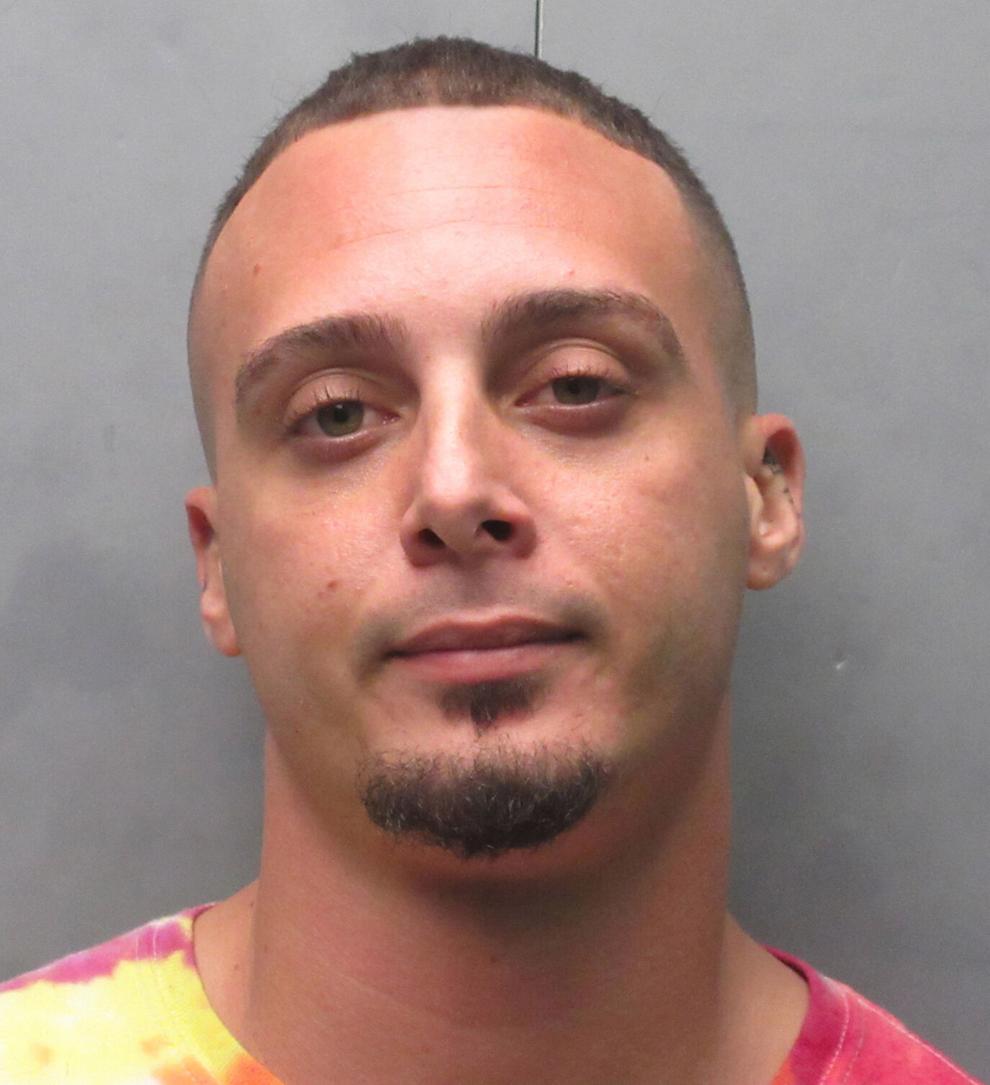 Jesus Giovanni Ginjauma was charged with fleeing and eluding, reckless driving and driving with a suspended license.
Deputy Swogger was near MM 93 on U.S. 1 at 11:47 p.m. on Jan. 3 when he spotted a southbound black motorcycle traveling 139 mph.
Deputy Swogger attempted to conduct a traffic stop as the motorcyclist then began driving erratically: It turned onto Burton Drive, then the parking lots at the Dairy Queen and Mobile gas station, then Sable Palm Drive and onto Oleander Drive.
Eventually the motorcycle reached speeds of 148 mph on U.S. 1. Deputy Swogger ceased the pursuit for safety reasons. The driver, later identified as Ginjauma, looked back at Deputy Swogger several times during the pursuit.
Deputy Swogger identified the motorcycle as a Suzuki GSXR, but he eventually lost sight of it.
Deputy Swogger and other Deputies began looking for the motorcycle and found it parked behind a Conex storage container near the corner of Second Avenue and East 1st Street. There was no license plate attached. The ignition did not appear to be damaged.
Deputy Swogger then found the helmet the suspect was wearing nearby. The helmet was placed into evidence for DNA testing and fingerprints.
Deputy Swogger received information that Ginjauma frequently rides the motorcycle and that he had been at Sharkey's Grill. Deputy Swogger went there and an employee confirmed Ginjauma had been there about 20 minutes prior, adding that he left on a black motorcycle.
Detective Ignacio Molina later received information that Ginjauma stated he had fled from Deputies and hid the motorcycle behind a Conex box.
Warrants were issued for Ginjauma, who was booked into jail.